Adam Smith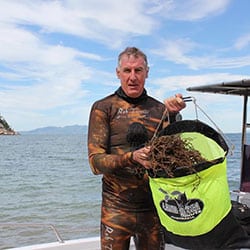 Guest Lecturer of Reef Ecologic
With 30 years of experience as a marine scientist, marine park manager and environmental consultant, Adam is a bonafide reef expert and acting Director of Reef Ecologic Pty Ltd. The organisation is on the cutting edge of coral reef science, management and policy, providing insight and strategic actions to build a sustainable future.
Adam will share his wealth of knowledge about the Great Barrier Reef as we venture to the most remote reaches of this extraordinary marine sanctuary.
CITIZEN SCIENCE ON THE GREAT BARRIER REEF | CAIRNS TO CAIRNS | 14 NIGHTS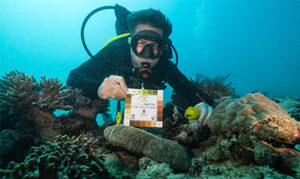 Join us on a hands-on journey of science and conservation on a Citizen Science Great Barrier Reef expedition in partnership with Australian Geographic. Learn about marine conservation and research facilities in the company of guest lecturers, scientists and like-minded fellow travelers. Contribute to species surveys, wildlife rehabilitation and coral science while enjoying snorkelling and diving in the pristine outer reefs and atolls of the Coral Sea.
> Departs 23 October 2023
VIEW ITINERARY & FARES