Discover Our Cruise Destinations
From humble beginnings on the Great Barrier Reef forty years ago, we have taken our unique style of Australian expedition cruising to the far-flung lands of the Kimberley, Tasmania and the Small Islands of the Indian Ocean and the Pacific. Wherever we go, we have one purpose – taking small groups of like-minded explorers to the most remote parts of the world with expert guidance and warm Australian hospitality.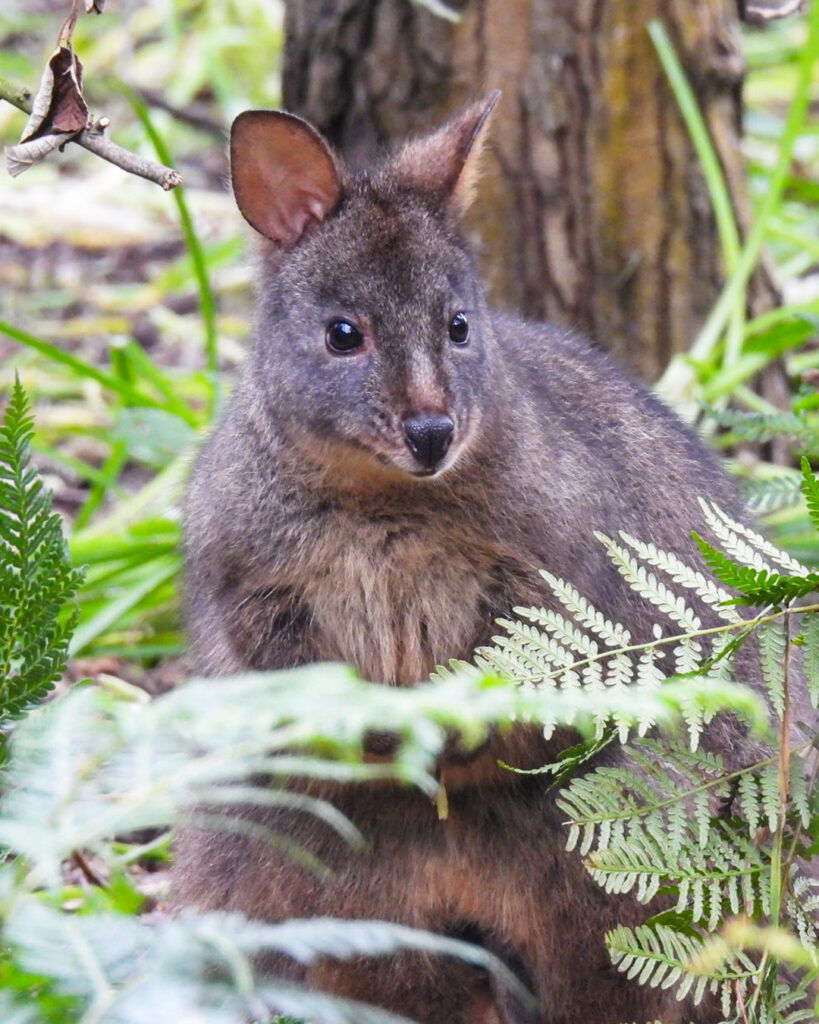 Stanley, TAS
26 November 2022
"At Highfield House in Stanley we learnt about the History of the Van Dieman's Land Company and enjoyed exploring the grounds of this old well to do family home. Next, we went to The Nut for the chairlift ride to the top for some incredible views of Stanley peninsular. Later in the day, we had the opportunity to enjoy some time at the Circular Heads Show. We enjoyed working dog demonstrations, woodchopping competitions and local goodies."
– Expedition Leader Alistair Kent
Coral Adventurer, Circumnavigation of Australia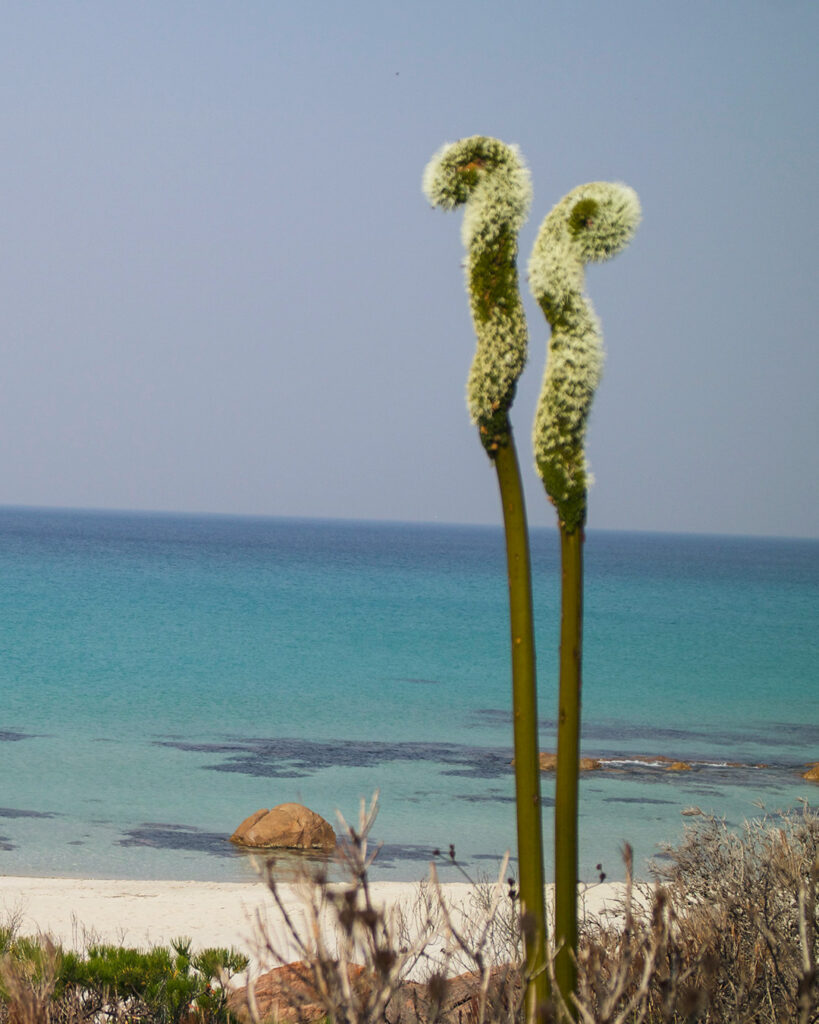 Eagle Bay, WA
28 November 2022
"This morning we were anchored in the beautiful waters of Eagle Bay. We headed for Cape Naturaliste Lighthouse where we walked down the Sugarloaf track, stopping at the lookout we had good vantage over the cape. We also had the opportunity to go on the Cape Naturaliste track if we wanted something a little longer. We made it to the beach where surfers rode the waves, then hiked through the heathland and back to the lighthouse." 
– Expedition Leader Melanie Faithfull
Coral Geographer,  Across the Great Australian Bight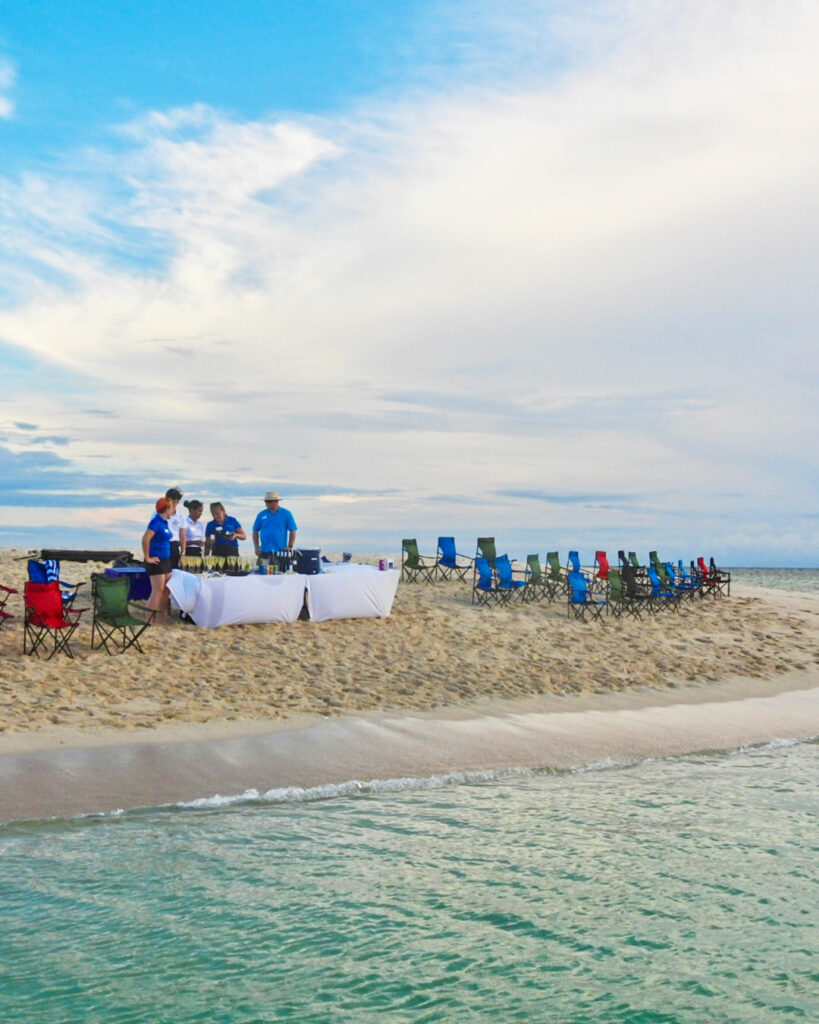 Escape Reef & Mackay Cay
25 November 2022
"After lunch, we cruised over to Mackay Cay. Here we snorkelled at our leisure and Chrissy took some introductory divers for a taste of life underwater. We had an absolute ball this afternoon. The conditions were spectacular! There was little to no current, the sun came back out, the visibility was incredible and we were lucky enough to spot 2 turtles, 2 black tip reef sharks, a white tip reef shark, mauri wrasses, a stingray, and giant clams."
– Expedition Leader Karla Pound
Coral Discoverer, Outerknown Adventures on the Great Barrier Reef
Book Your Expedition Cruise
You can view live availability, book online and secure your stateroom now. All bookings require a 20% deposit payment. Bookings online receive complimentary Deposit Protection.
Coral Expeditions on social media
Our Fleet of Expedition Ships & Tenders
Our fleet of three expedition ships are Australian-flagged and crewed. With only 120 guests, there are no queues, long waits, or assigned meal slots. Instead, enjoy a relaxed, convivial atmosphere shared with like-minded explorers. The shallow draft and high manoeuvrability of our ships gets us closer to explore the sheltered bays, hidden inlets and fishing villages inaccessible to larger ships. All our ships feature our trademark Xplorer tenders, our open-sided safari boats that make excursions pleasant and safe.