Discover Our Expedition Cruises
From humble beginnings on the Great Barrier Reef 40 years ago, we have taken our unique style of Australian expedition cruising to the far-flung lands of the Kimberley, Tasmania and the Small Islands of Japan and Papua New Guinea. Wherever we go, we have one purpose – taking small groups of like-minded explorers to the most remote parts of the world with expert guidance and warm Australian hospitality.

NEW RELEASE
Circumnavigation of Australia 2025
Coral Adventurer | departs 17 October 2025 | only 60 staterooms
Join us on a unique and pioneering expedition to discover the legend of Terra Australis Incognita, our great island continent, on a rare circumnavigation voyage around the remote shorelines of Australia.
Follow The Voyage: Through The Islands & Atolls Of Micronesia
Manila to Kavieng | 9 November 2023 to 4 December 2023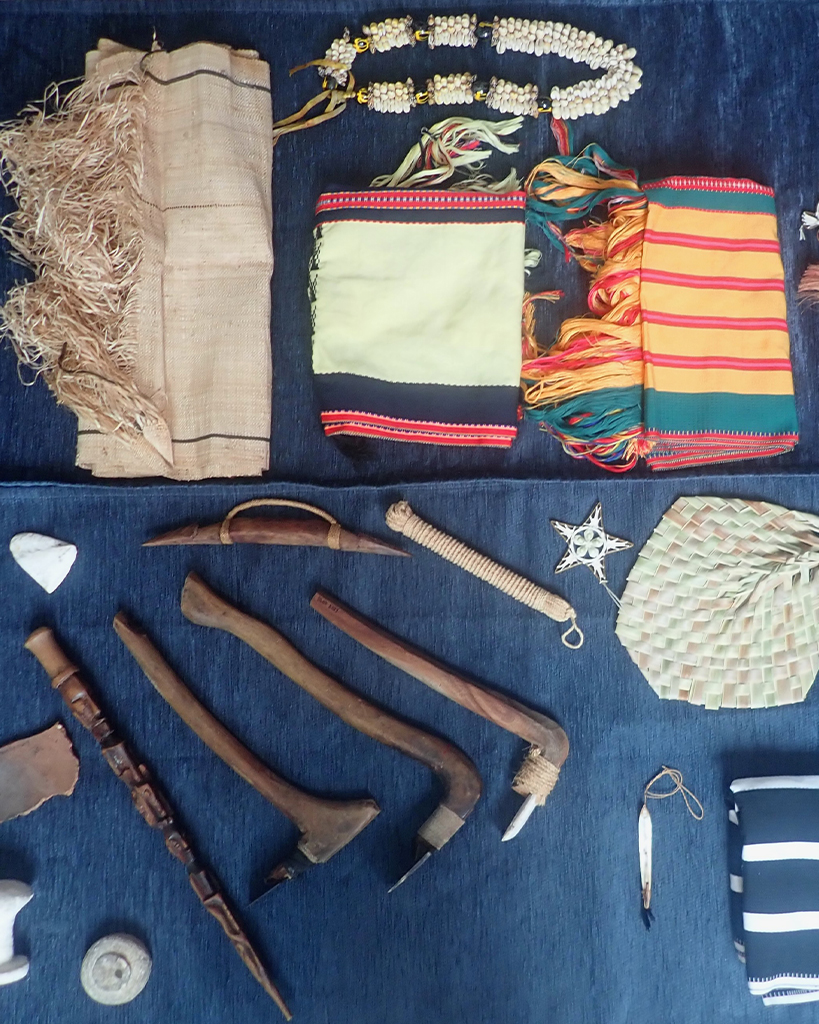 Day 24: At Sea, 03 December 2023
The day commenced with Chrissy leading a refreshing Yoga session in the Bridge Deck Lounge, setting a serene tone for the activities ahead. During morning tea in the Bridge Deck Lounge, the crew conducted safety drills while we indulged in some refreshments.
Mike's presentation on William Dampier's exploits in Asia and the Pacific captivated our attention.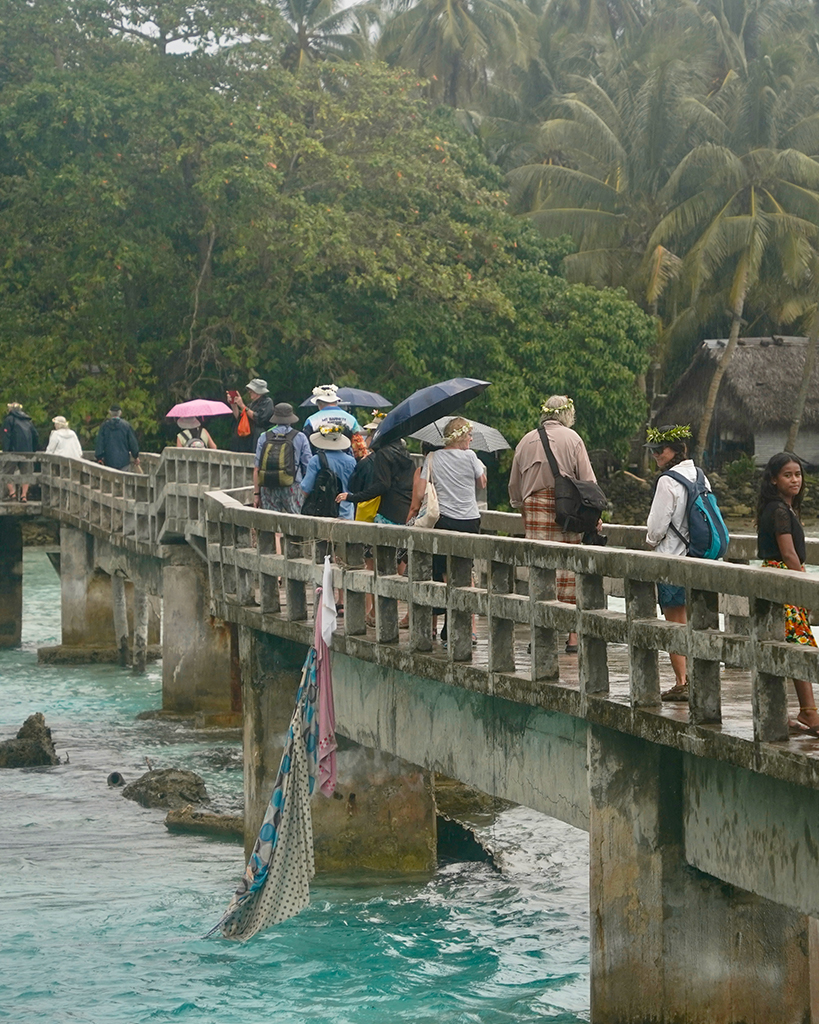 Day 23: Kapingamarangi, 02 December 2023
We cruised on the Xplorers towards the village of Kapingamarangi. The warm welcome from the entire village, adorned with leis and offering fresh coconuts, was heartwarming.
We learned about the island's life and spotted an endemic gecko. Local handicrafts, including intricately woven Christmas decorations and jewelry, were proudly displayed.
Day 22: At Sea, 01 December 2023
Today onboard was packed with diverse activities. Chrissy started our day with a serene yoga session in the Bridge Deck Lounge. Jeremy then shared insights on avian intelligence during breakfast. Zac surprised us with a lively ship shop fashion show at morning tea.
Greg's talk on rarity and extinction intrigued us before lunch. Post-lunch, we joined the Coral Adventurer Art scavenger hunt.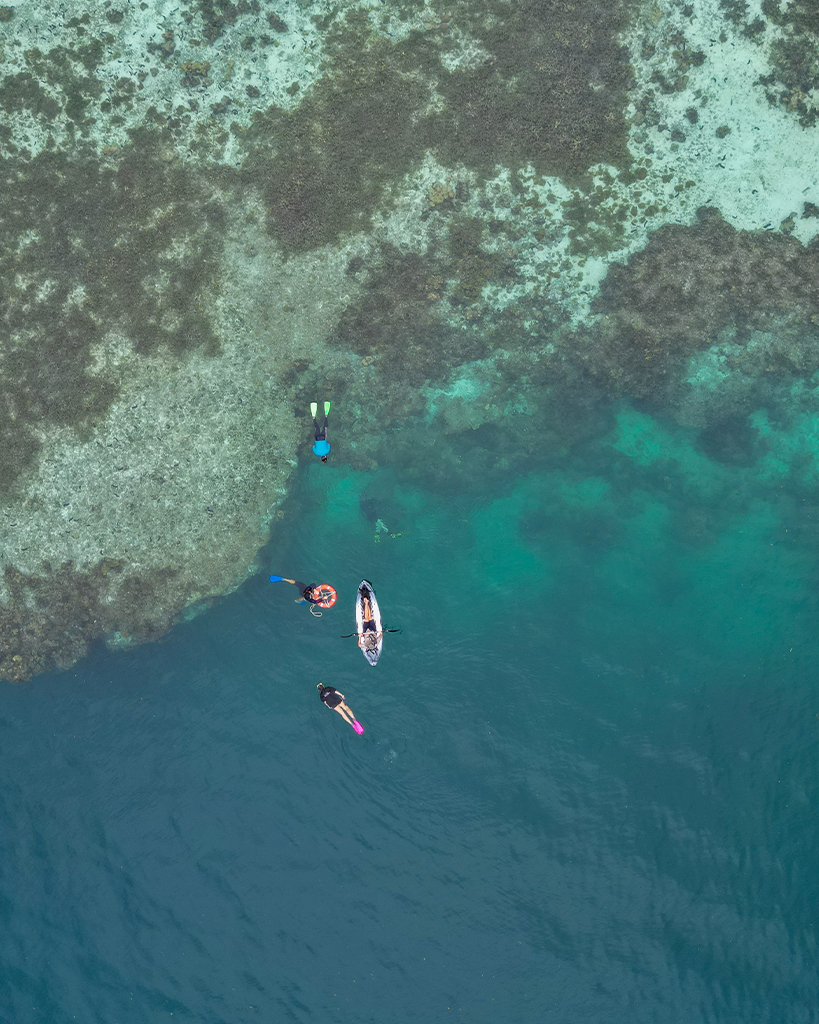 Day 21: Kosrea, 30 November 2023
This morning, we started the day with an early breakfast, eager to delve into our exploration of Kosrea Island's southern end along the outer reef. The weather was perfect, setting the stage for an incredible experience of snorkeling and diving amidst pristine conditions.
Meanwhile, for those who preferred to stay aboard, Alisdair hosted a morning art class, sparking creativity amid the tranquil surroundings.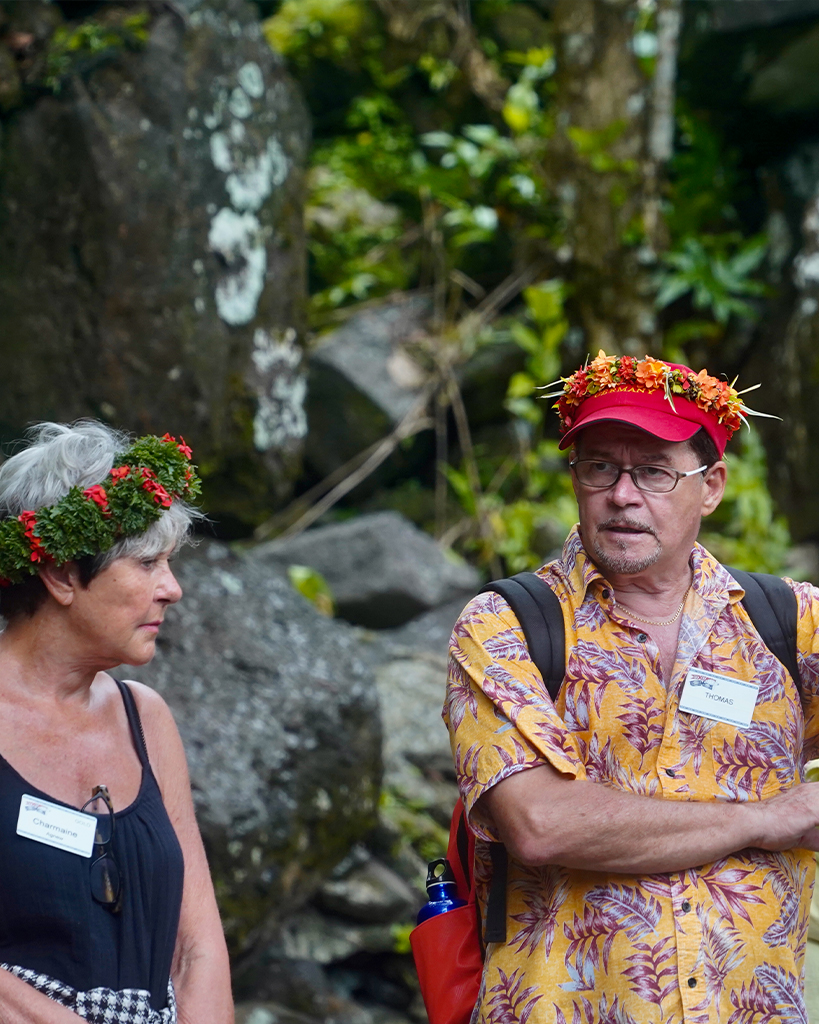 Day 20: Kosrea , 29 November 2023
This morning, we embarked on a journey to the Famous Lelu Ruins, remnants of an ancient civilization dating back to the 12th / 14th century. Guided by locals, we strolled amidst the basalt structures intertwined with strangler Fig Trees.
Exploring the Royal Tombs, we were enlightened about the burial rituals, including the process of transferring bones to the blue hole on the island's fringing reef after flesh decayed.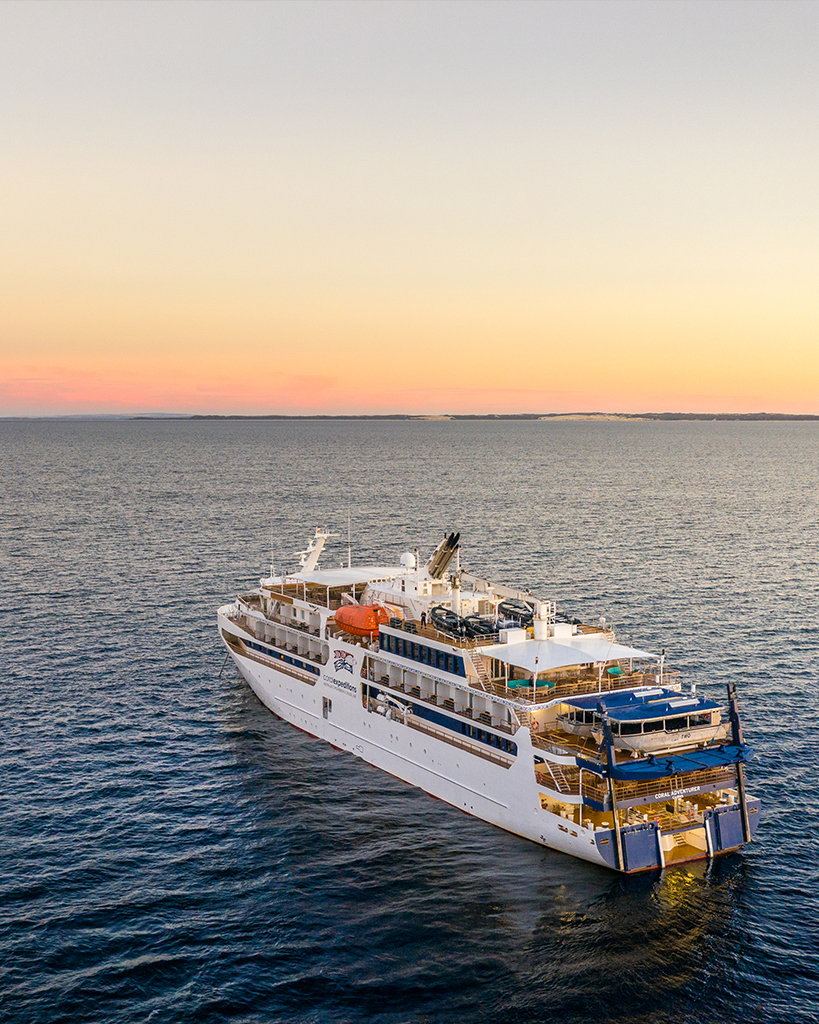 Day 19: At Sea , 28 November 2023
Christiana delved into an intriguing presentation titled 'The Explorer Gene.' We learned how behaviour genetics, though still in its infancy, suggests the pivotal role of this gene in significant human migration expansions throughout history.
Post lunch, lead chef Paul took the spotlight, showcasing his culinary expertise through a cooking demonstration.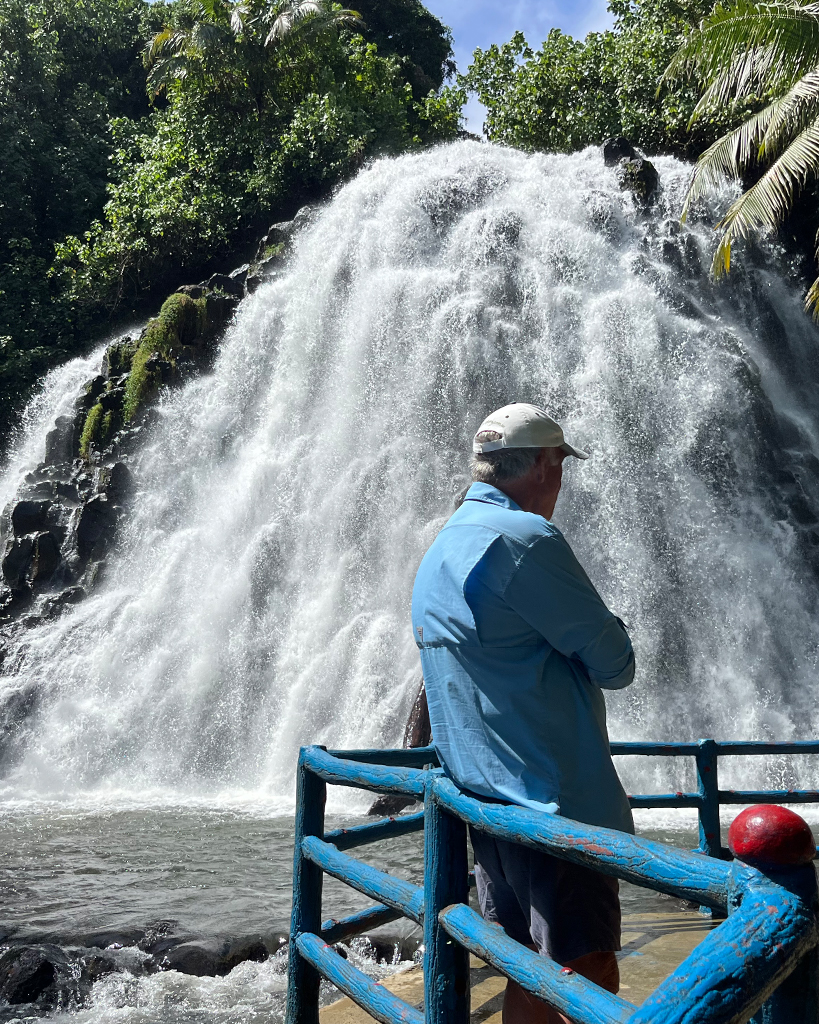 Day 18: Pohnpei , 27 November 2023
]Our group split for two exciting adventures: one headed for the Kepeho waterfall, a leisurely walk through lush tropical rainforest along a flat path accessible to everyone. Lunch by the falls was a delight, followed by a refreshing swim.
Meanwhile, the second group embarked on a thrilling journey to the Nan Madol ruins.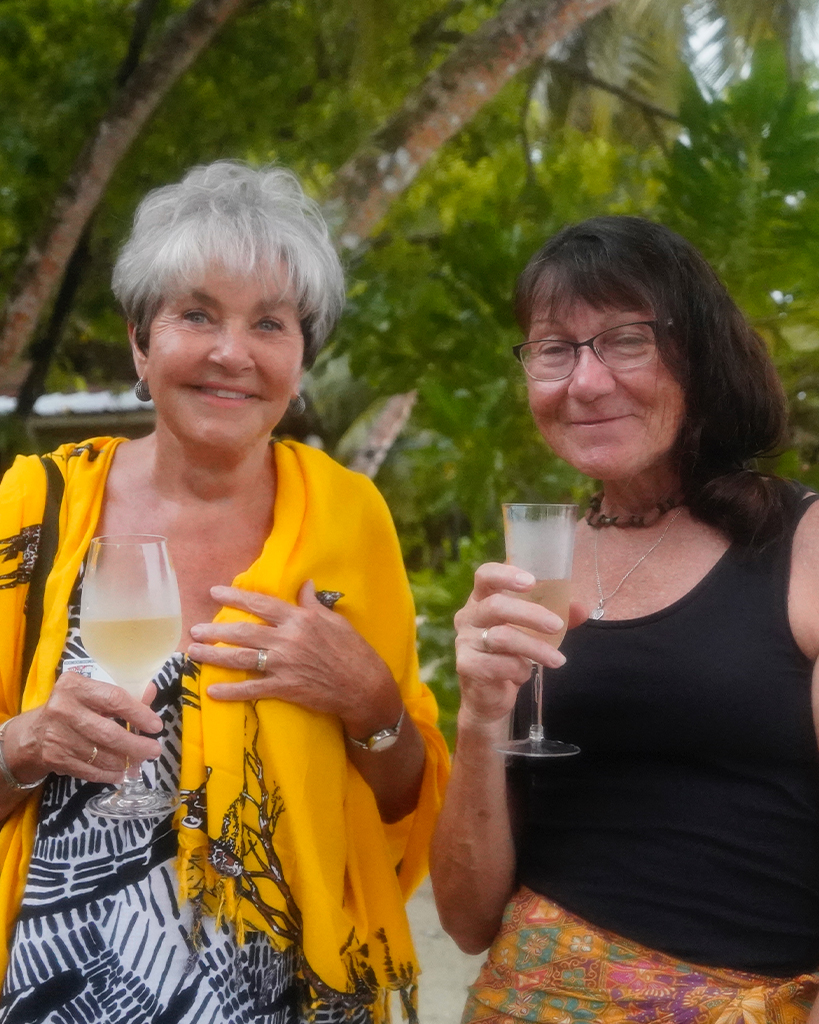 Day 17: Ant Atoll , 26 November 2023
Our next adventure led us to the beach for a sunset BBQ experience. While there, a school of Black Tip Reef sharks patrolled the shoreline, offering us the unique opportunity to stand in the shallows and marvel at these magnificent creatures up close.
As the day drew to a close, we indulged in delectable cheese platters before unleashing our inner stars during a lively karaoke session.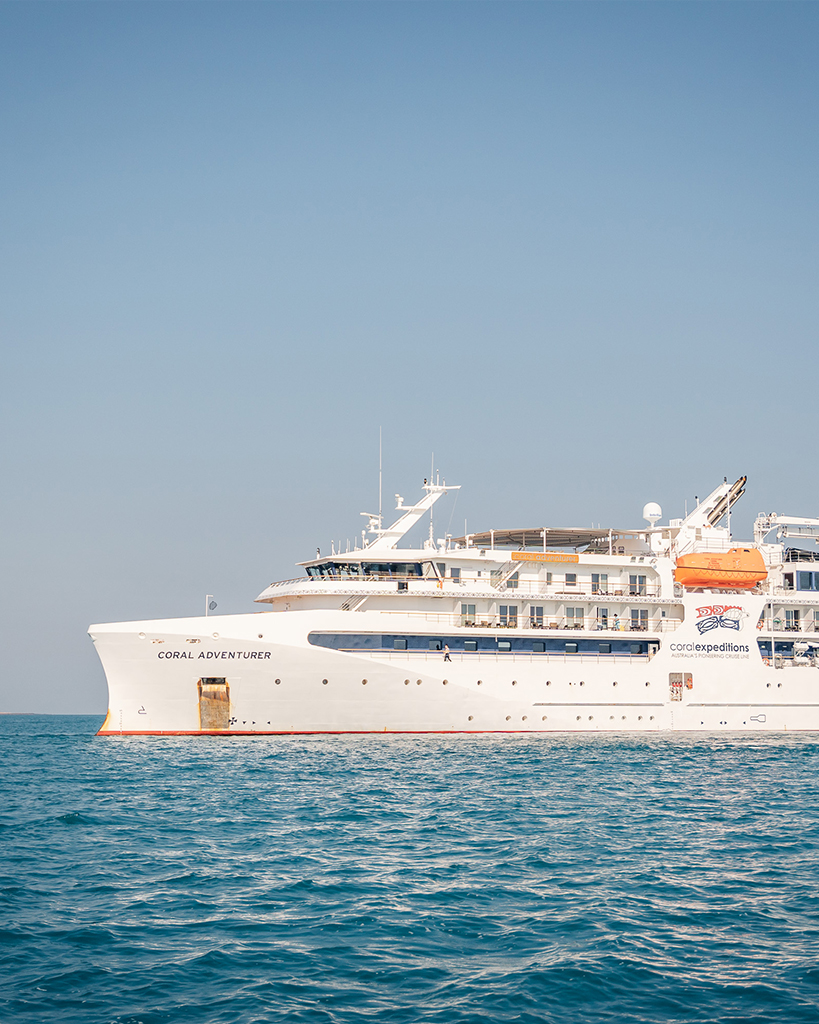 Day 16: Day at Sea , 25 November 2023
This morning began with an invigorating session led by Chrissy, guiding us through yoga and rejuvenating stretches. Following a delightful breakfast, Jeremy captivated our minds with his presentation titled "Navigation: the Austronesian Alternative."
As the morning unfolded, we indulged in morning tea before diving into Greg's intriguing presentation on "Venom: Striking Beauties,".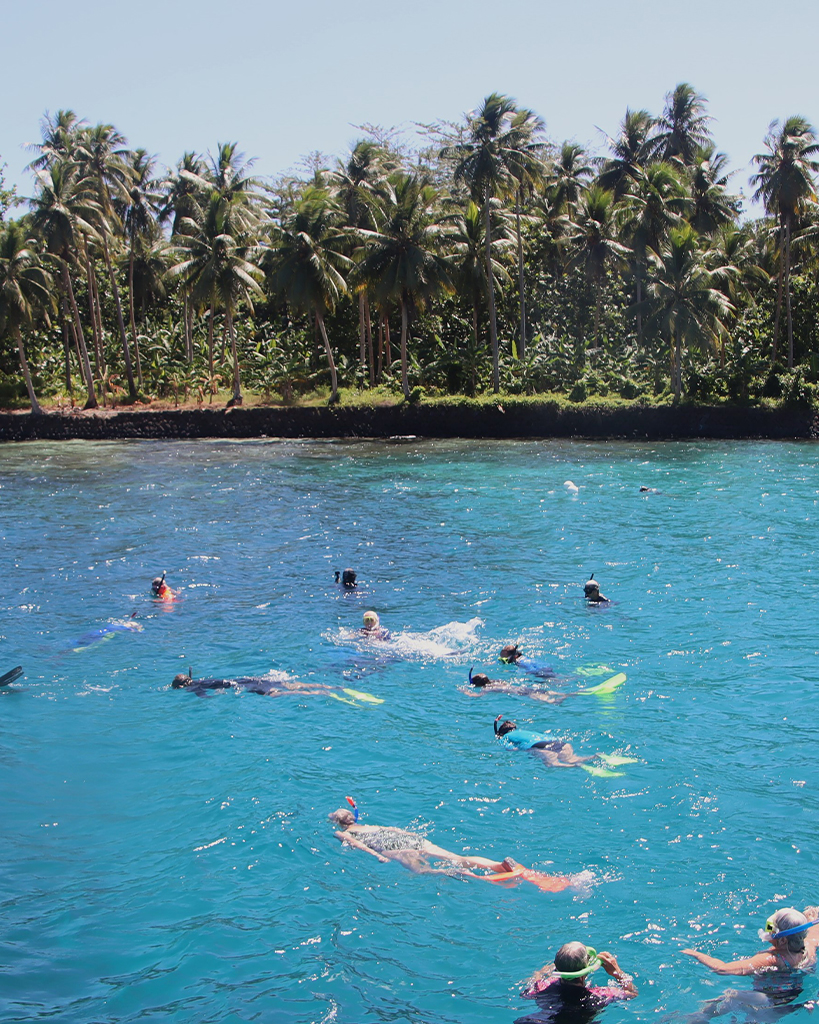 Day 15: Truk Lagoon , 24 November 2023
We navigated into the entrance of Truk Lagoon, setting the stage for an island adventure aboard the Xplorers.
The first Xplorer catered to advanced divers, offering an opportunity to explore the Sankisan Maru, a Japanese supply ship laden with ammunition and medical supplies.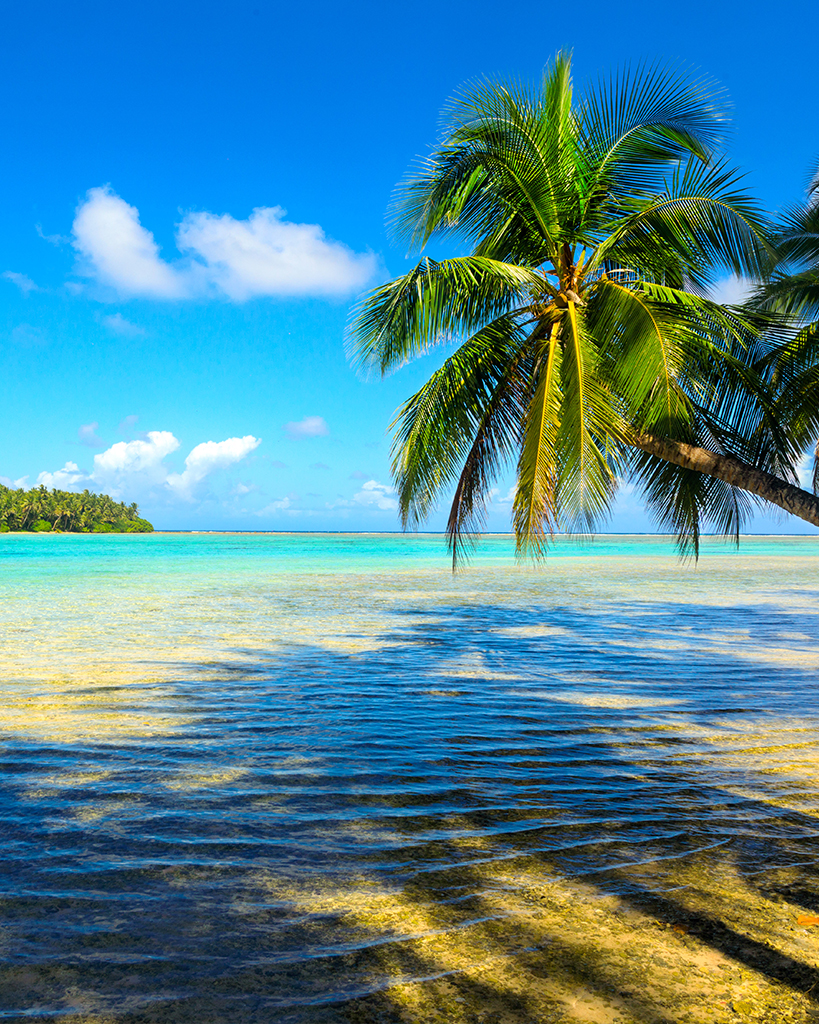 Day 14: Poluwat Island , 23 November 2023
Upon our arrival at Poluwat Atoll, a picturesque island greeted us, adorned with a backdrop of swaying coconut palms against the backdrop of turquoise waters.
The village visit was a captivating experience, featuring vibrant demonstrations of local dances and a bustling handicraft market showcasing indigenous creations.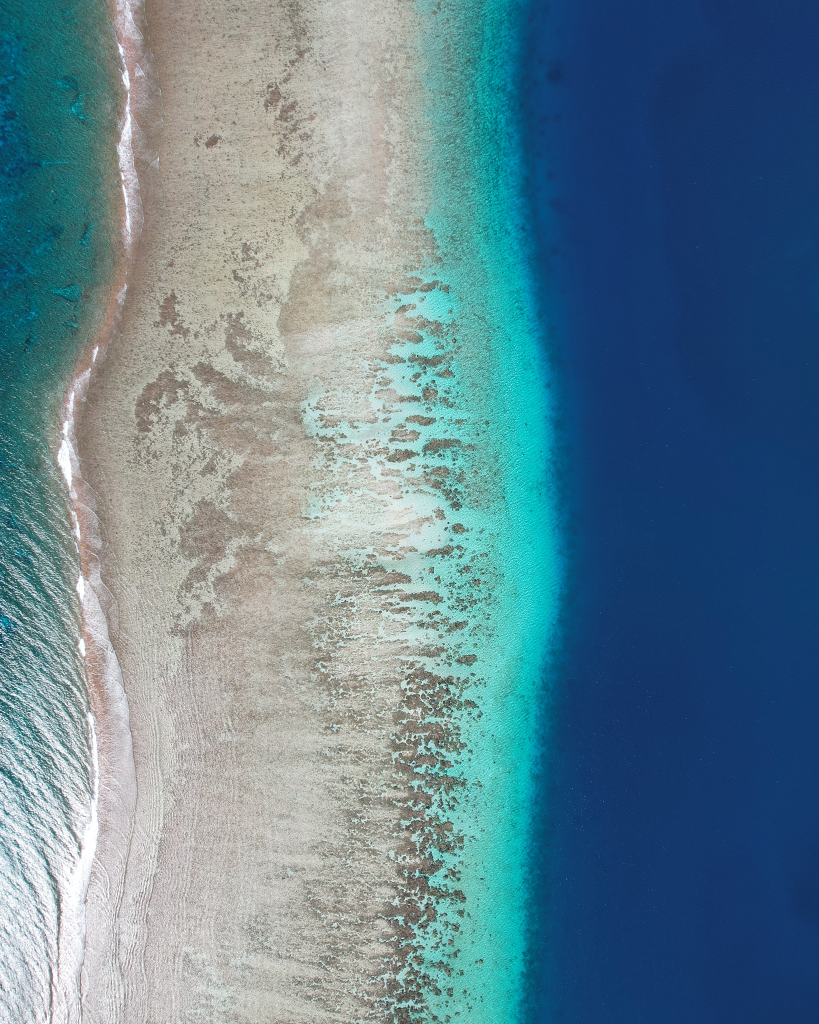 Day 13: Lamotrek Island , 22 November 2023
Our morning was immersed in the warmth of the village as we mingled with locals and delved into their way of life. The enriching experience allowed us to gain insights into the island's unique rhythms and traditions.
Following this, we had the pleasure of diving near an isolated bommie within a channel and exploring a shallow sandy patch framed by a stunning reef.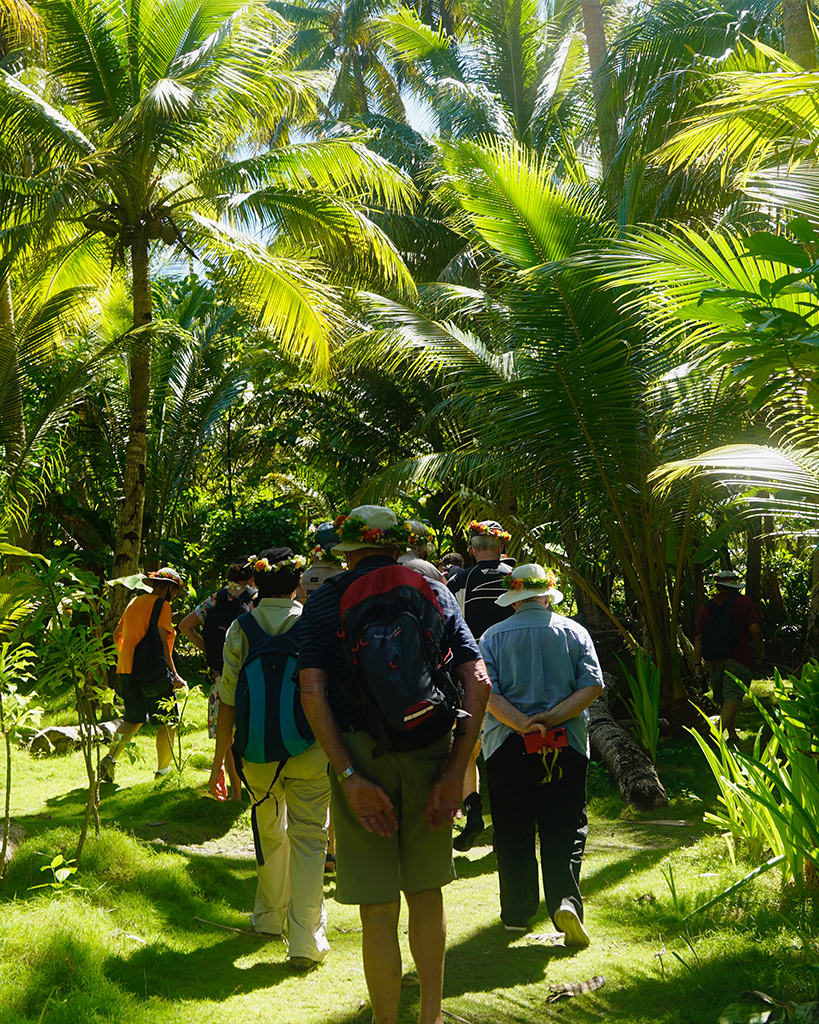 Day 12: Ifalik Atoll , 21 November 2023
Upon our arrival, a vibrant crowd awaited us, adorned in traditional clothing and ceremonial attire they sang and danced, extending a warm welcome to their paradise lined with coconut palms.
We participated in activities like weaving and basket making, while the men proudly showcased their skill in crafting coconut rope.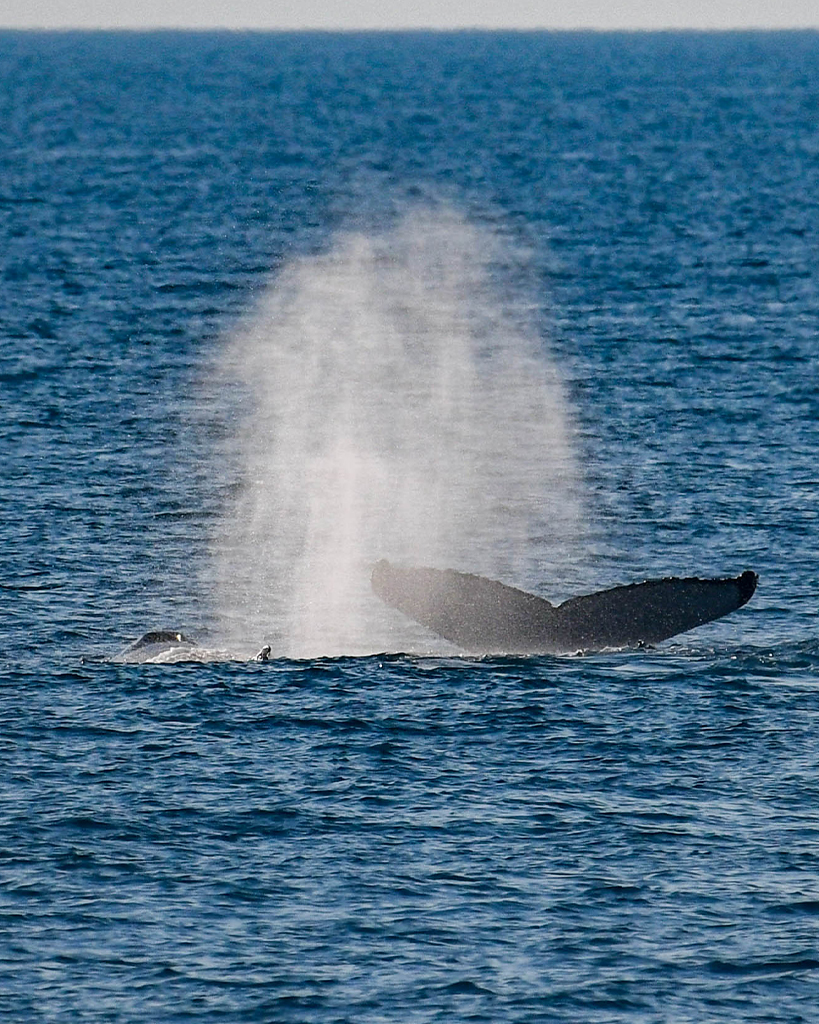 Day 11: At Sea , 20 November 2023
 During our meal, we had a sighting of a whale. The ship slowed down, and everyone gathered on the starboard side.
The whale surfaced several times, allowing us to capture some incredible photos. We later identified it as an Amuris Whale, an exceptionally rare species described only in 2005.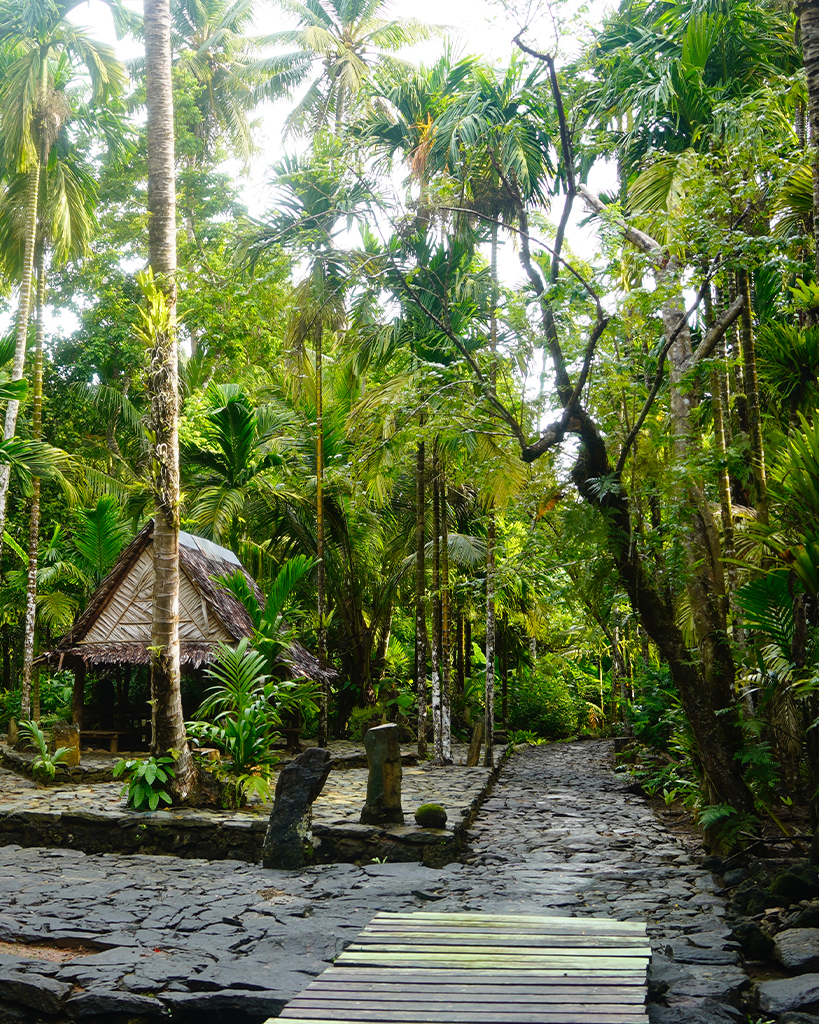 Day 10: Yap , 19 November 2023
This morning, upon our arrival at Yap Wharf, we divided into three groups: one for the morning bus tour, another for a morning snorkeling session, and a third group dedicated to spending the entire day diving.
Those on the tour had the opportunity to stroll among the famous stone money banks of Kaday Village.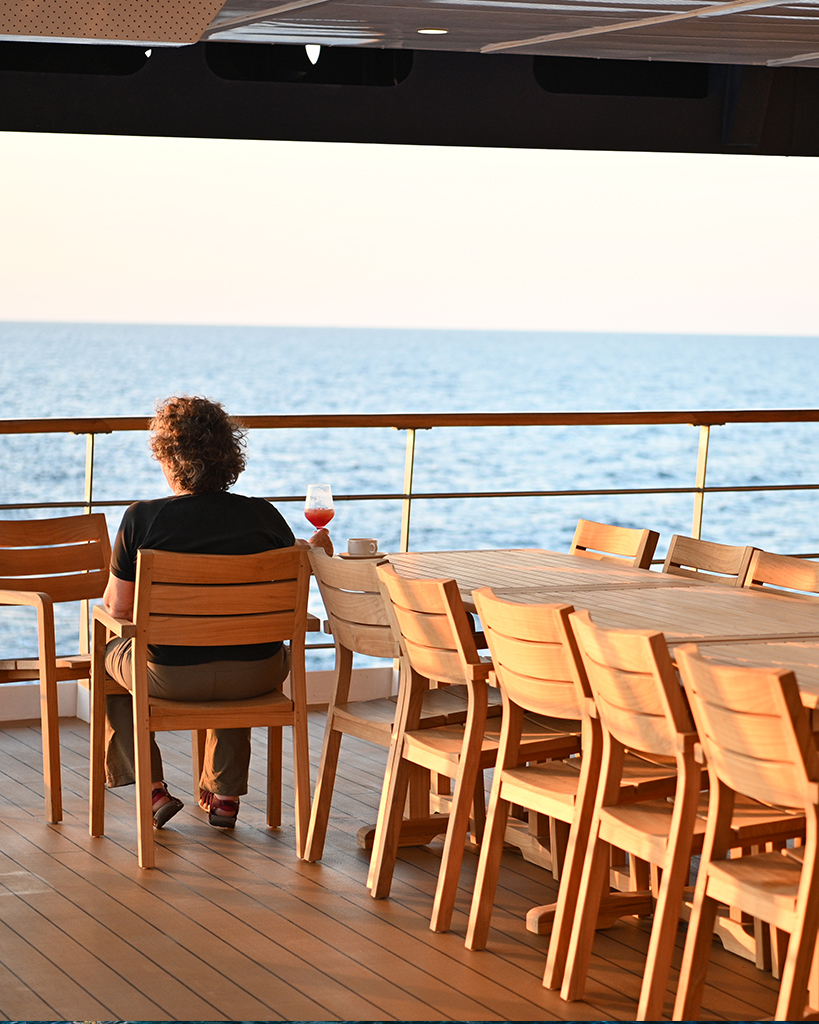 Day 9: At Sea , 18 November 2023
Today was a day focused on learning. After breakfast, we delved into a lecture providing an introduction to Micronesia, learning about the locations we would explore and gaining cultural awareness.
Following that, Thomas offered an overview of the political and geographical aspects of the Federated States Of Micronesia.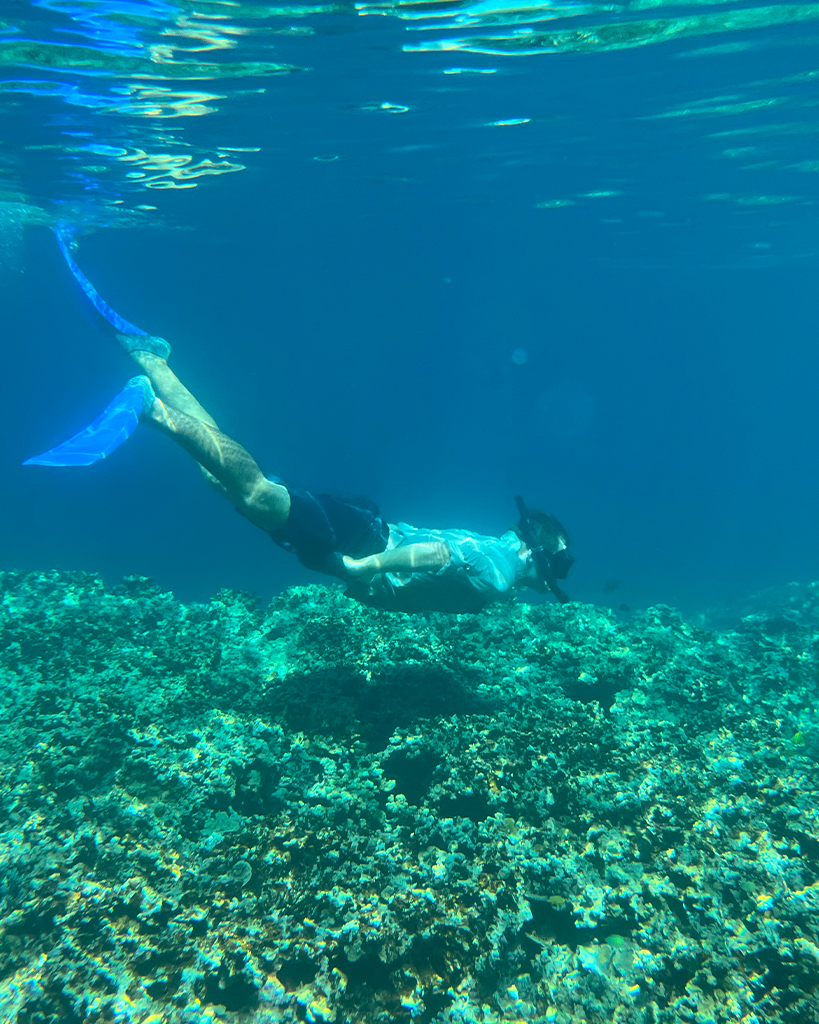 Day 8: Palau , 17 November 2023
Today, we had the chance to board local boats and cruise through a maze-like labyrinth of rock islands, exploring the underwater wonders of Palau.
Then, we enjoyed a morning bus tour that took us to explore the Etpison Private Museum, Palau International Coral Research and Aquarium, and the Belau National Museum.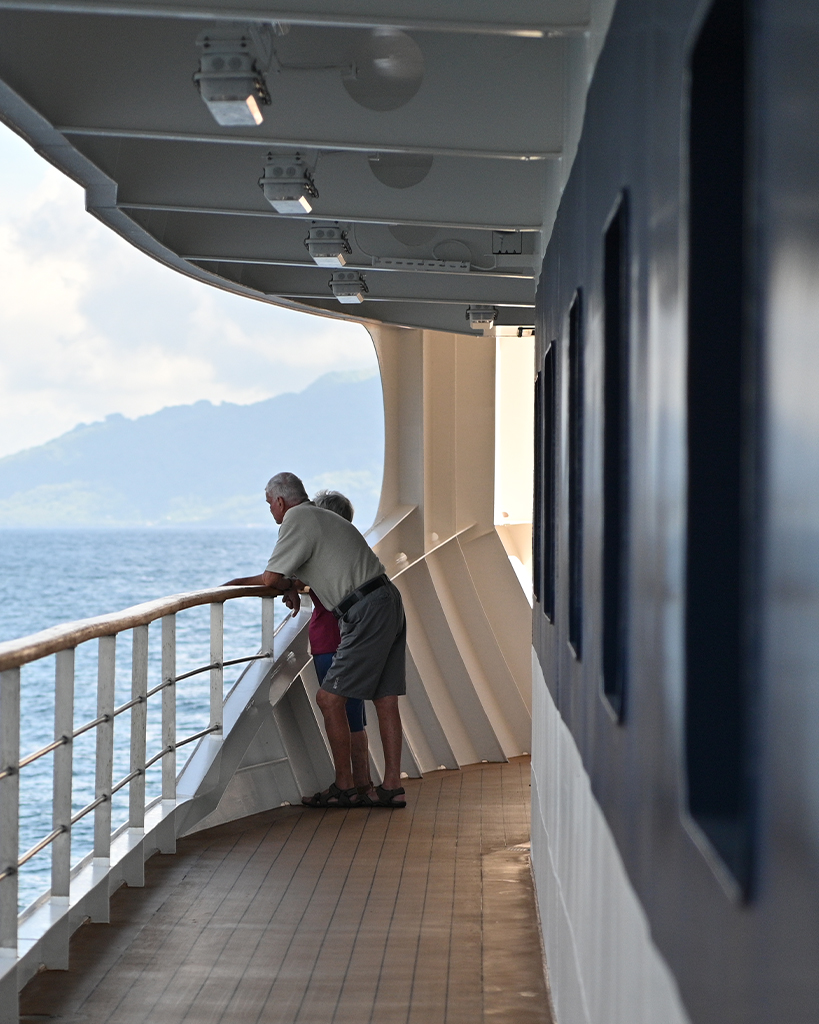 Day 7: At Sea , 16 November 2023
Greg's presentation, 'In a Savage Garden: a Carnivorous Cornucopia,' enlightened us about plant adaptations, turning some into predators.
 Before dinner, the expedition team joined us for pre-dinner drinks and showcased a photo slideshow, featuring captivating shots from our journey through the Philippines.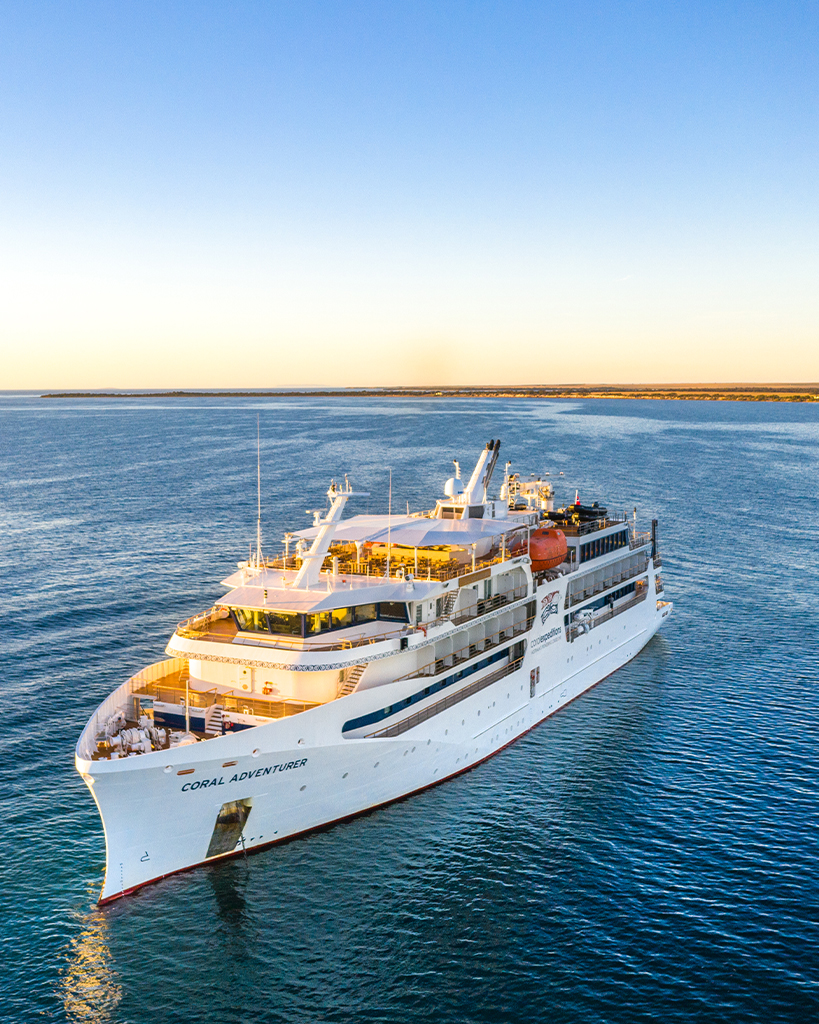 Day 6: At Sea, 15 November 2023
Before breakfast, Chrissy hosted a morning stretch and Yoga class, providing a relaxing and mindful start to the day.
Following breakfast, Alasdair began the day with a presentation on Colonialism. Subsequently, we embarked on our first bridge and engine room tours. After lunch, Jeremy delivered a lecture on the bird species we had been observing during our voyage.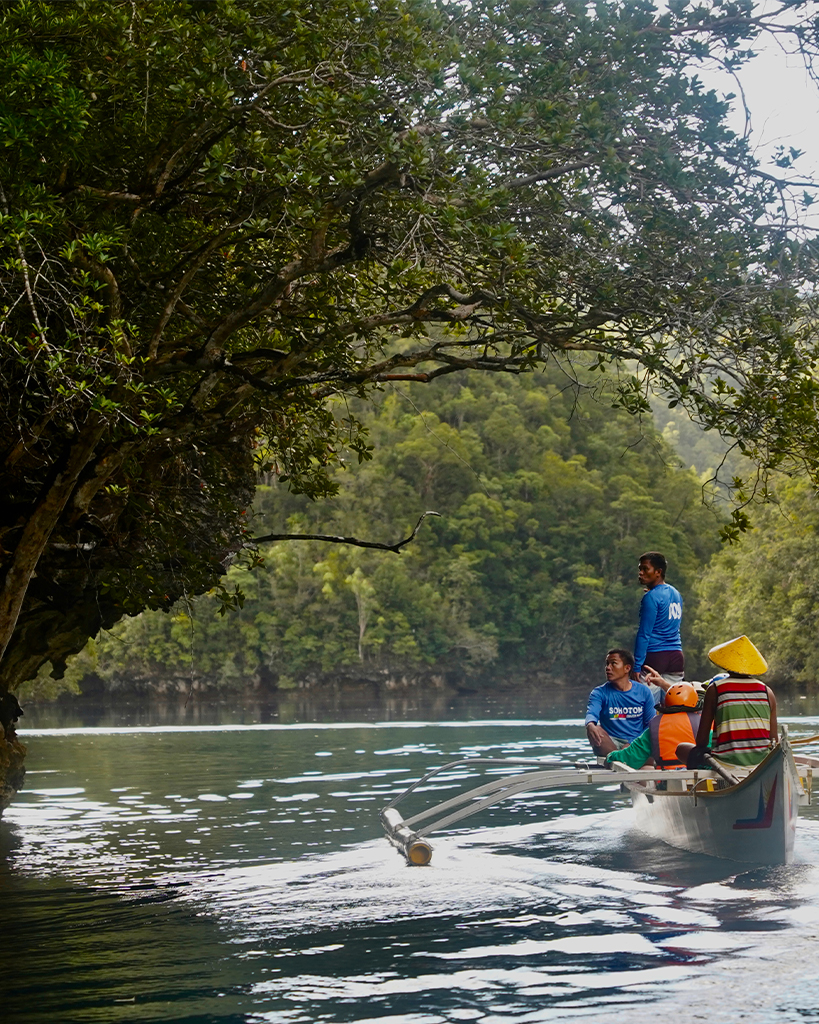 Day 5: Bucas Grande & Daku Island , 14 November 2023
This morning, the Xplorers embarked on a journey to the Sohoton Cove Tourism Centre. Donning helmets and life vests, we boarded local boats and began our adventure through a maze of islands.
The boats puttered along, allowing us ample time to soak in the scenery of the limestone labyrinth.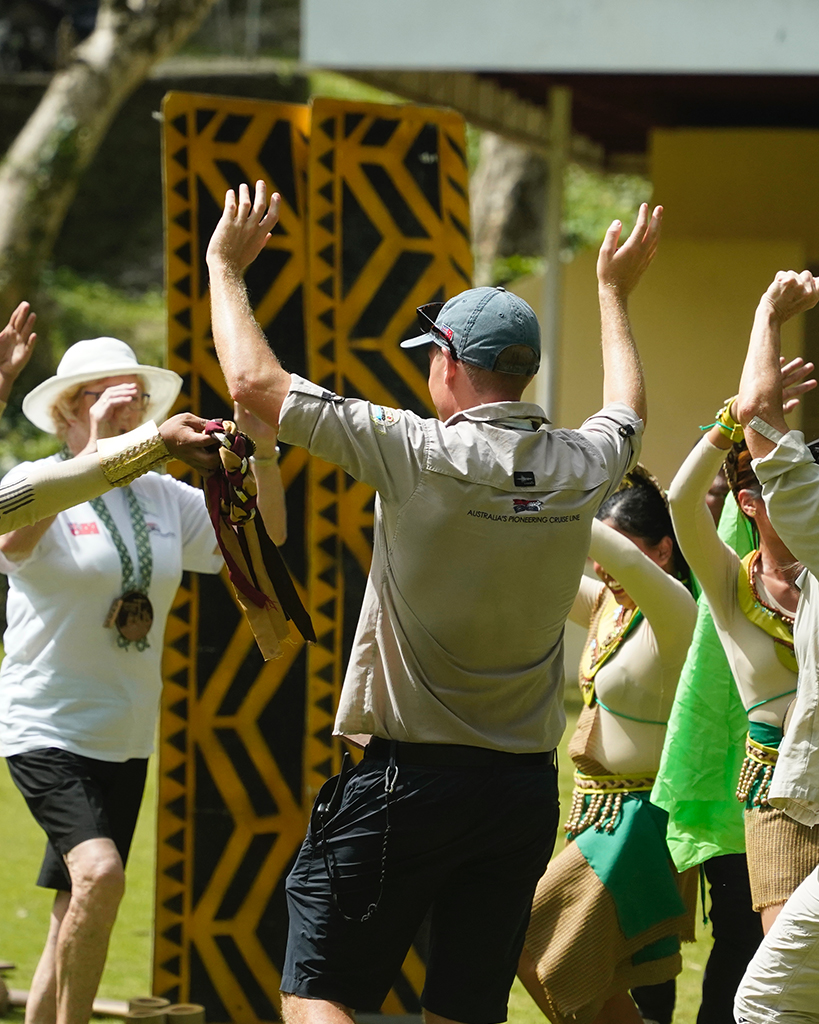 Day 4: Limasawa & Santa Sofia, 13 November 2023
Welcomed by a line of enthusiastic school children waving flags, we stepped into a town square.
An array of activities awaited our exploration – from Henna painting and traditional Babayin writing to a delectable assortment of food and local snacks, all lovingly prepared by the community.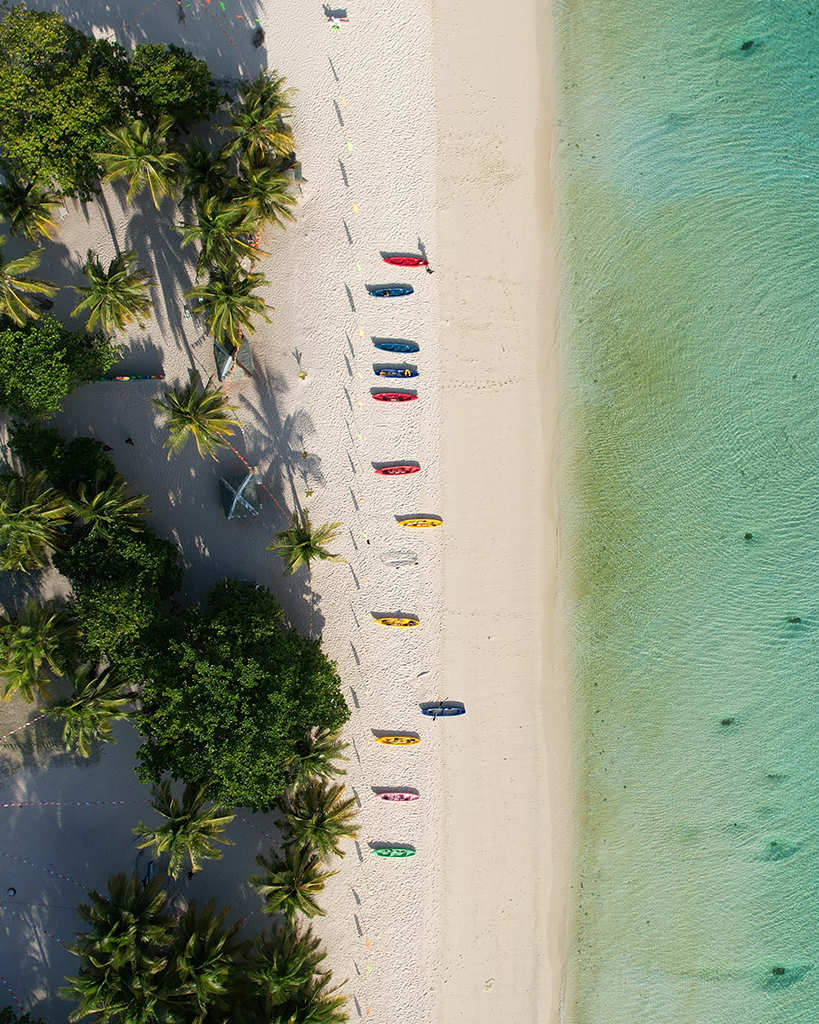 Day 3: Kalanggaman Island, 12 November 2023
We arrived at the picturesque long island of Kalanggaman for a day of exploration. The entire island had sunbeds, cabanas, coconuts, and kayaks all ready for our use.
The calm conditions of the day made the experience even more perfect. We explored two snorkel sites, each on opposite sides of the island.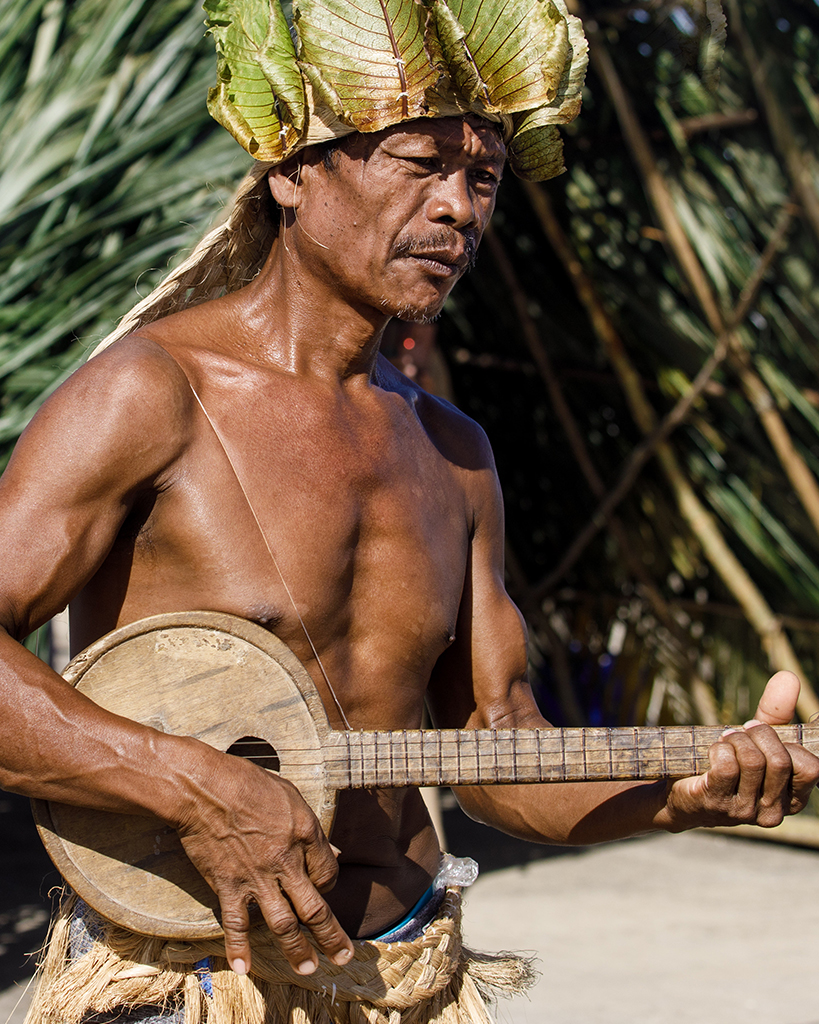 Day 2: Sibuyan Island and Cresta De Gallo, 11 November 2023
This morning, we set out for a visit to the picturesque mountainous island of Sibuyan. Welcomed by a traditional local performance, we then boarded minibuses headed to the forest.
In the forest, we had the pleasure of meeting Mayor Arthur, a dedicated conservationist working tirelessly for the preservation of the island's ecosystem.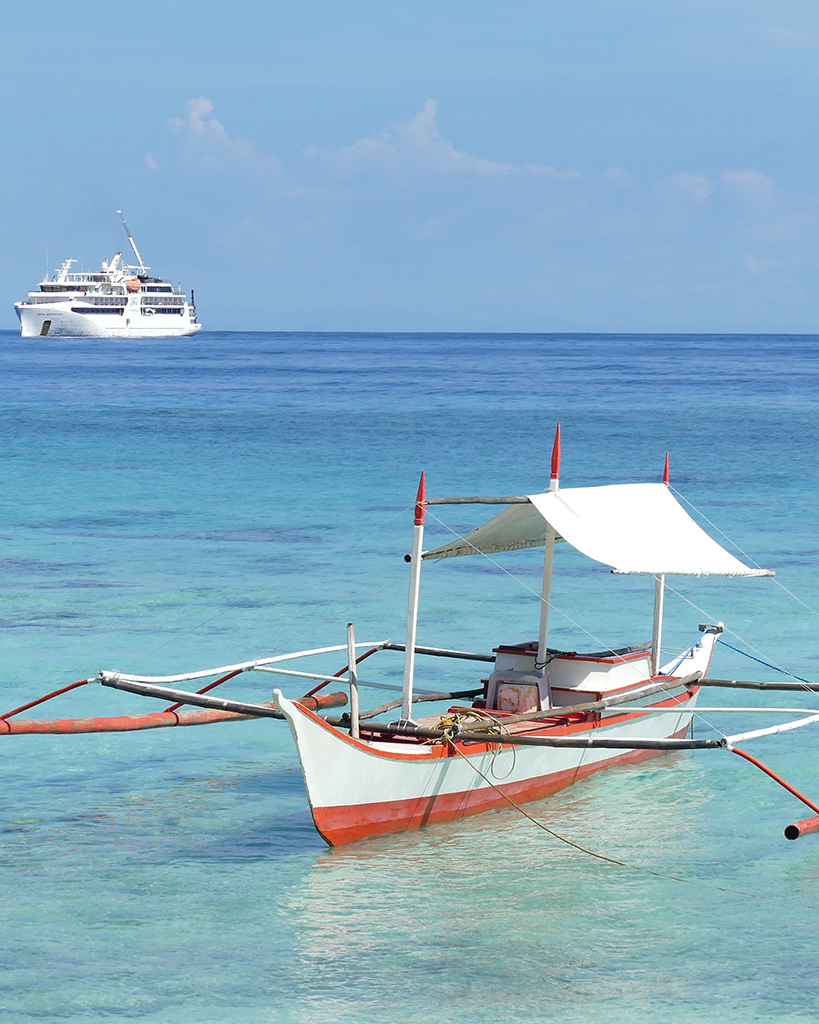 Day 1: Apo Reef, 10 November 2023
After an early brunch, we arrived at Apo Island by boat, where the friendly local guides welcomed us. These guides, along with the expedition crew, led us on various adventures across the island.
Some opted to explore the light tower, offering panoramic views of the fringing reef and the island, while others decided to take a scenic walk through the forest and mangrove system.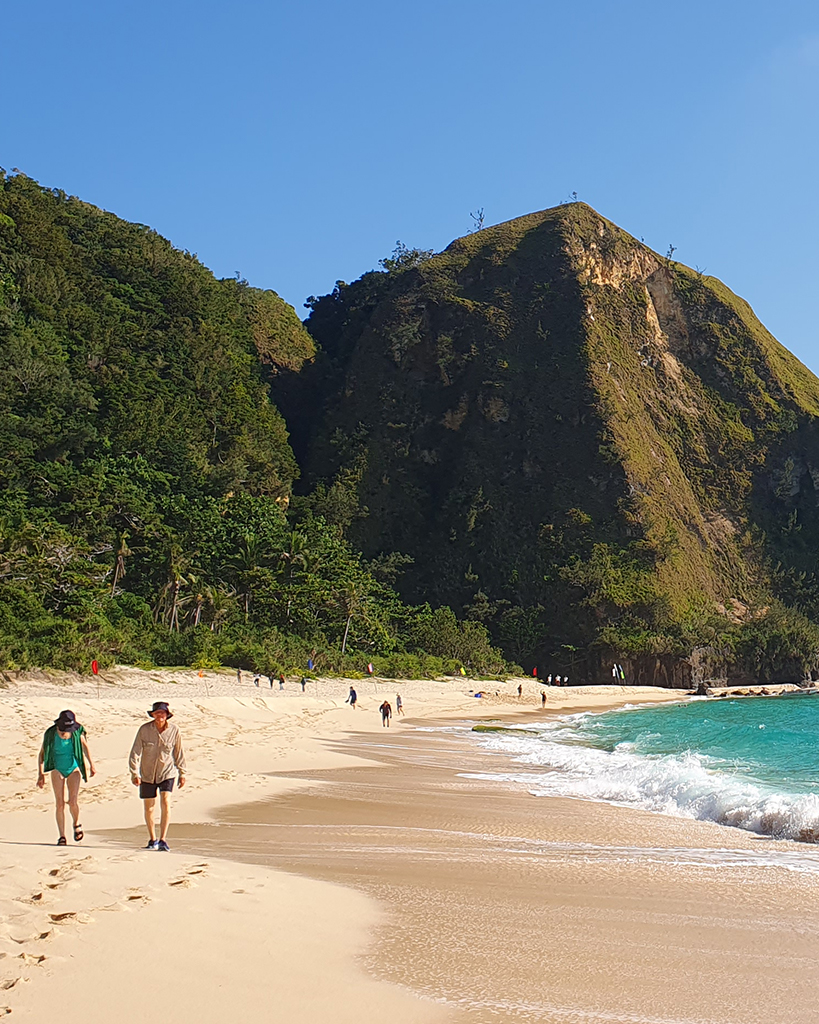 Island Trails Of The Philippines | Voyage Recap
We boarded the Coral Adventurer ready to embark on our journey through the island trails of the Philippines.
After embarking we enjoyed a presentation where we got to meet the crew that would be taking care of us for the next few days and learn about the upcoming activities that await us tomorrow in Hualien. As the day came to an end we waved goodbye to Keelung and went to sleep in anticipation for the big adventure we were embarking on.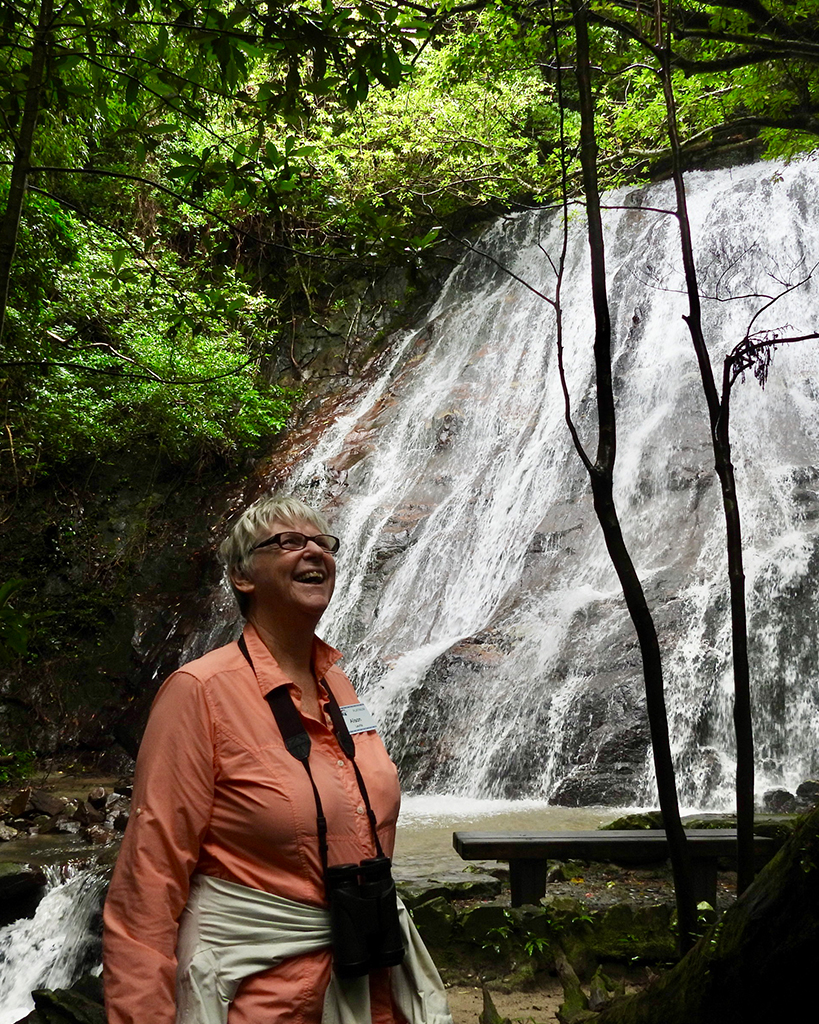 Through Japan's Ryukyu Islands | Voyage Recap
Our first stop at Kagoshima was Arimura lookout where some took a longer 800m loop track while others chose the shorter 450m track to get great views of the still active volcano puffing out smoke.
We then headed over to the Sakurajima Visitor Centre where we took the 3km Nagisa Boardwalk while others watched a video of the volcano at the visitor centre, before enjoying a traditional Foot Bath Experience.
Attend Our Upcoming Webinars & Events
All webinar times are listed in AEST
Set Sail on a Summer of Adventure
Join us this summer season with an array of expedition itineraries in remarkable natural destinations. Enjoy long days and the warm embrace of summer amidst the natural beauty of Tasmania, New Zealand, South Australia and in the exotic frontier lands of Papua New Guinea.
Coral Expeditions on Social Media
Our Fleet of Expedition Ships & Tenders
Our fleet of three expedition ships are Australian-flagged and crewed. With only 120 guests, there are no queues, long waits, or assigned meal slots. Instead, enjoy a relaxed, convivial atmosphere shared with like-minded explorers. The shallow draft and high manoeuvrability of our ships gets us closer to explore the sheltered bays, hidden inlets and fishing villages inaccessible to larger ships. All our ships feature our trademark Xplorer tenders, our open-sided safari boats that make excursions pleasant and safe.