Discover Our Expedition Cruises
From humble beginnings on the Great Barrier Reef 40 years ago, we have taken our unique style of Australian expedition cruising to the far-flung lands of the Kimberley, Tasmania and the Small Islands of Japan and Papua New Guinea. Wherever we go, we have one purpose – taking small groups of like-minded explorers to the most remote parts of the world with expert guidance and warm Australian hospitality.
Follow The Voyage: Through The Heart Of Japan
Tokyo to Fukuoka | 23 September 2023 to 6 October 2023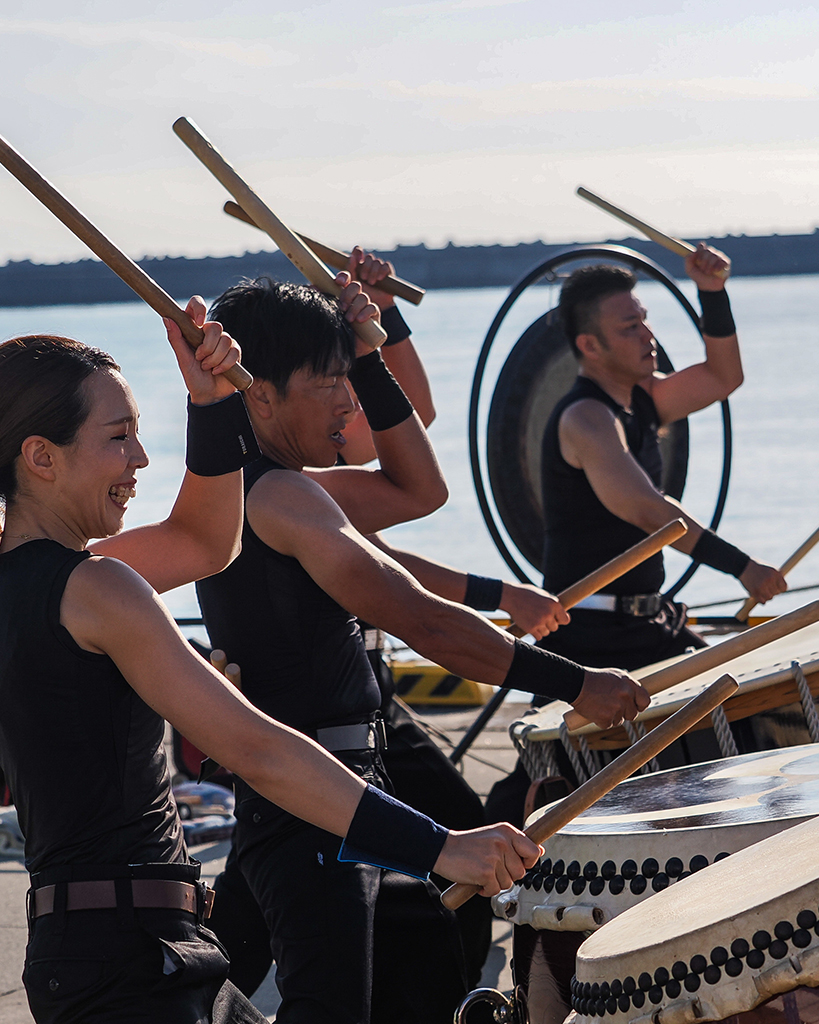 Day 5: Tokushima, 27 September 2023
This morning, we received a warm welcome from friendly locals and traditional drummers at Tokushima dock.
Afterward, we boarded the buses and enjoyed a picturesque transit through the city to the Naruto Whirlpools viewpoint, an amazing phenomenon where tidal whirlpools form when the Pacific Ocean connects to the Inland Sea.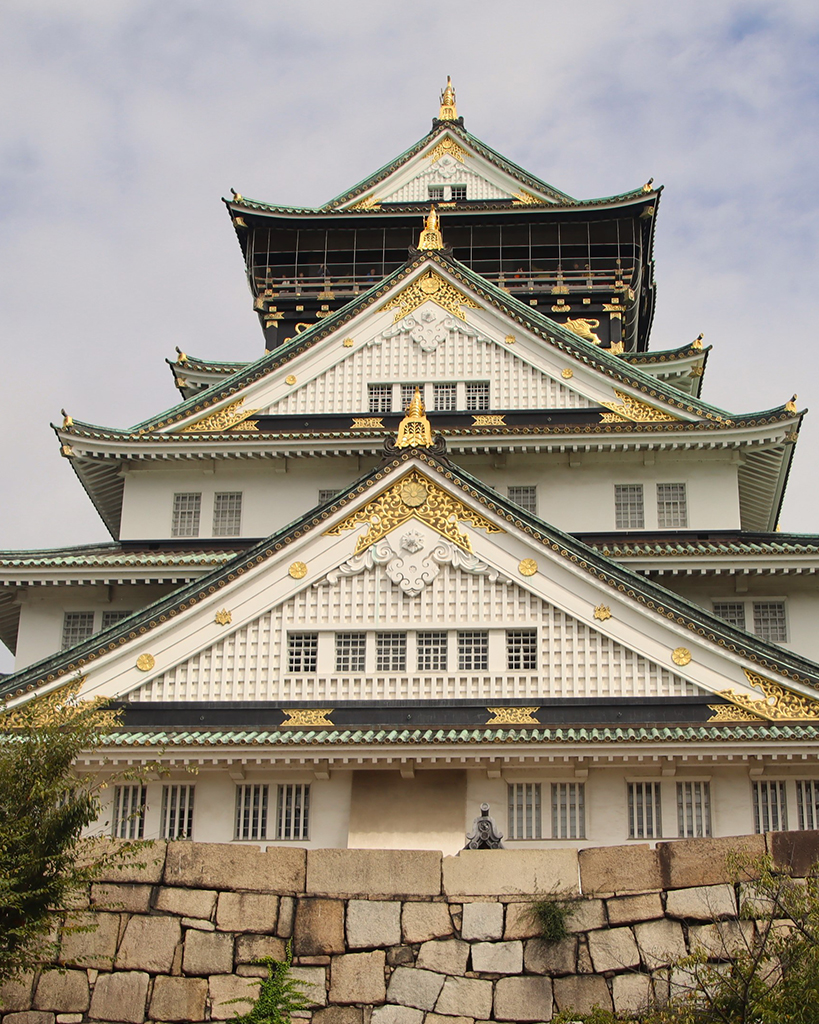 Day 4: Osaka & Kyoto, 26 September 2023
Our Osaka exploration began with a visit to the grand castle, where we delved into its rich history and stumbled upon local food stalls as we made our exit.
Meanwhile, our other group embarked on a journey through Kyoto, where they discovered the Golden Pavilion and a Buddhist temple where they learned more about Japanese culture.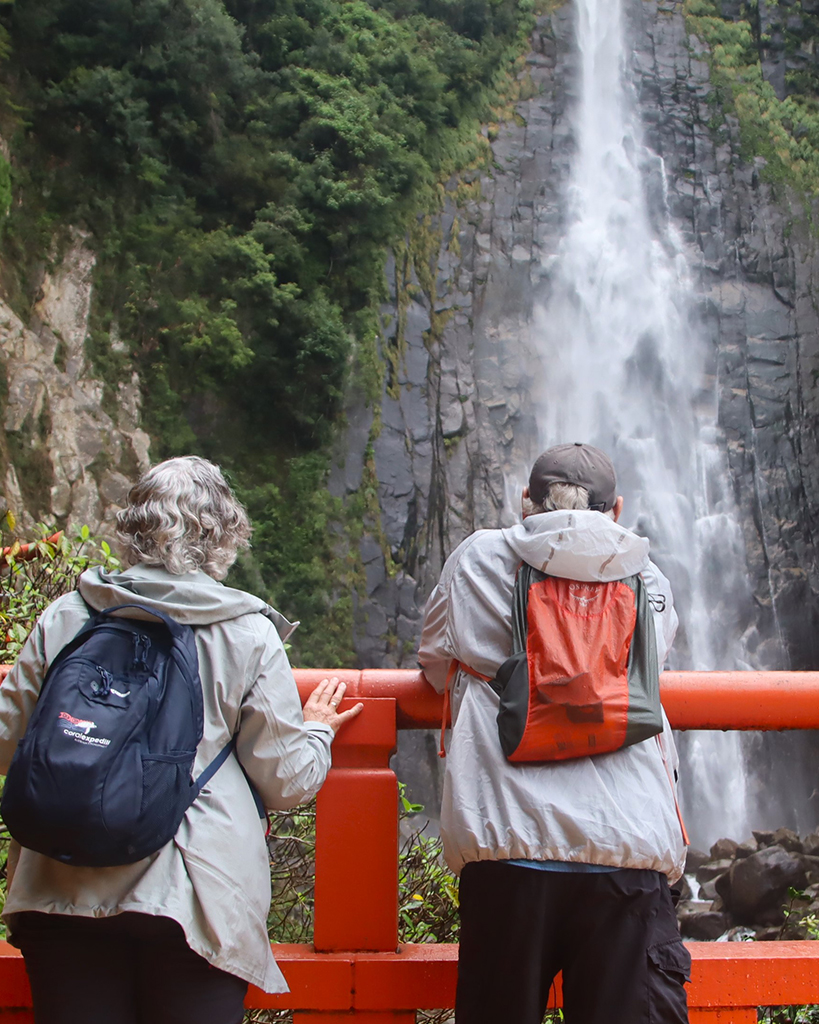 Day 3: Shingu, 25 September 2023
We went for a hike through the misty high pine mountains of Daimonzaka and explored a small village as we passed by traditional Japanese style houses.
Than we hiked our way up to an old temple that was nested high atop steep hills with sweeping views over the valley and the falls in the distance where we spotted wild deer.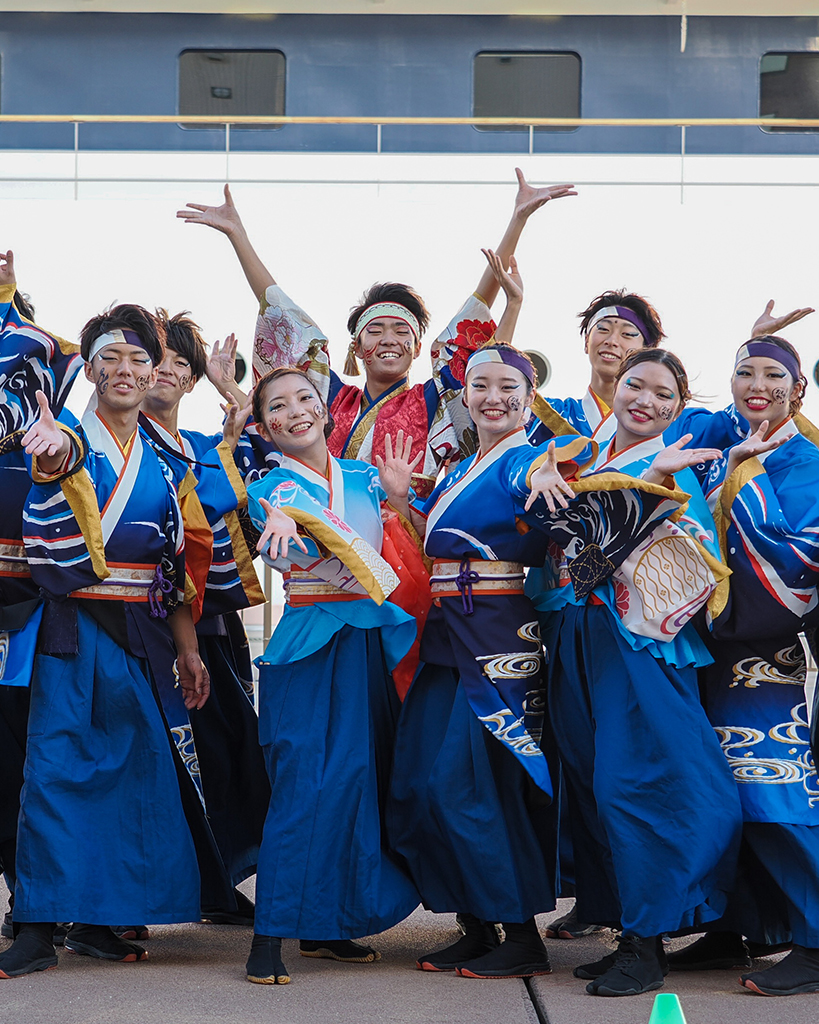 Day 2: Shimizu, 24 September 2023
We arrived at the port of Shimizu, where we got a clear view of Mt. Fuji and learned that this iconic mountain is referred to as the "shy mountain".
On our return journey by bus, we sighted an impressive display of high-energy dancing by a vibrant troupe dressed in colorful attire, capping off a memorable day.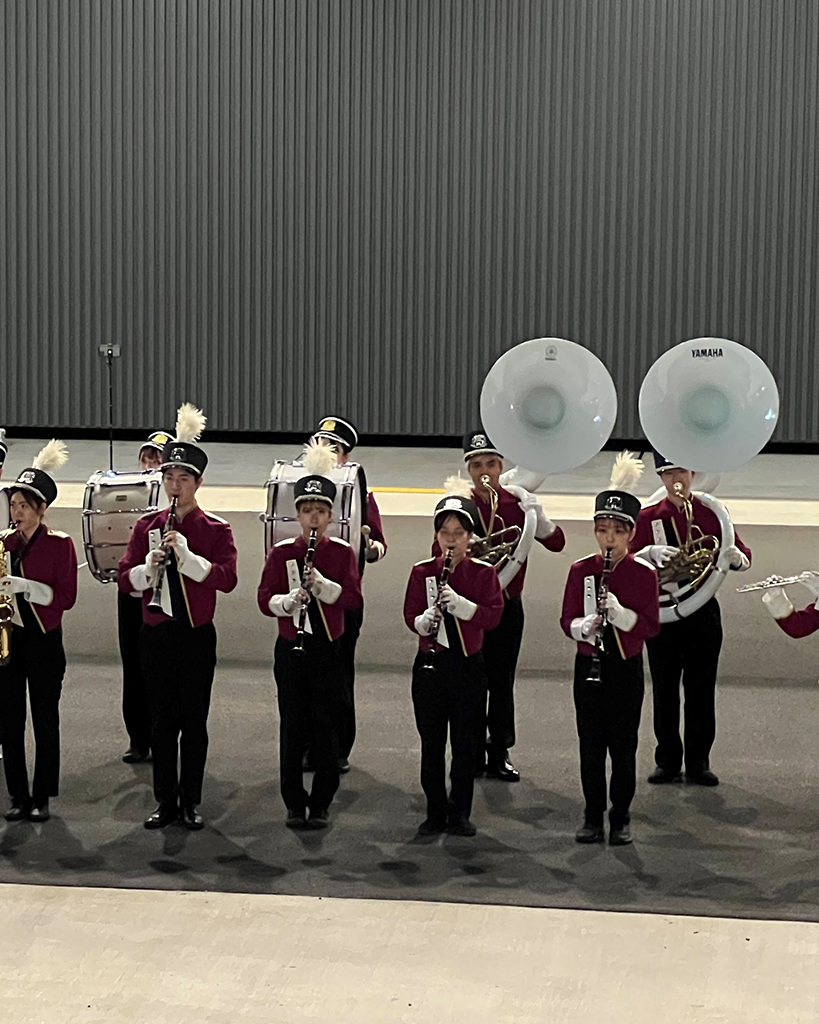 Day 1: Tokyo, 23 September 2023
Our journey commenced in Tokyo, where we embarked upon the Coral Adventurer and acquainted ourselves with fellow travelers.
The crew orchestrated an engaging welcome presentation, and as the night unfolded, a Japanese marching band graced us with their performance as we set sail.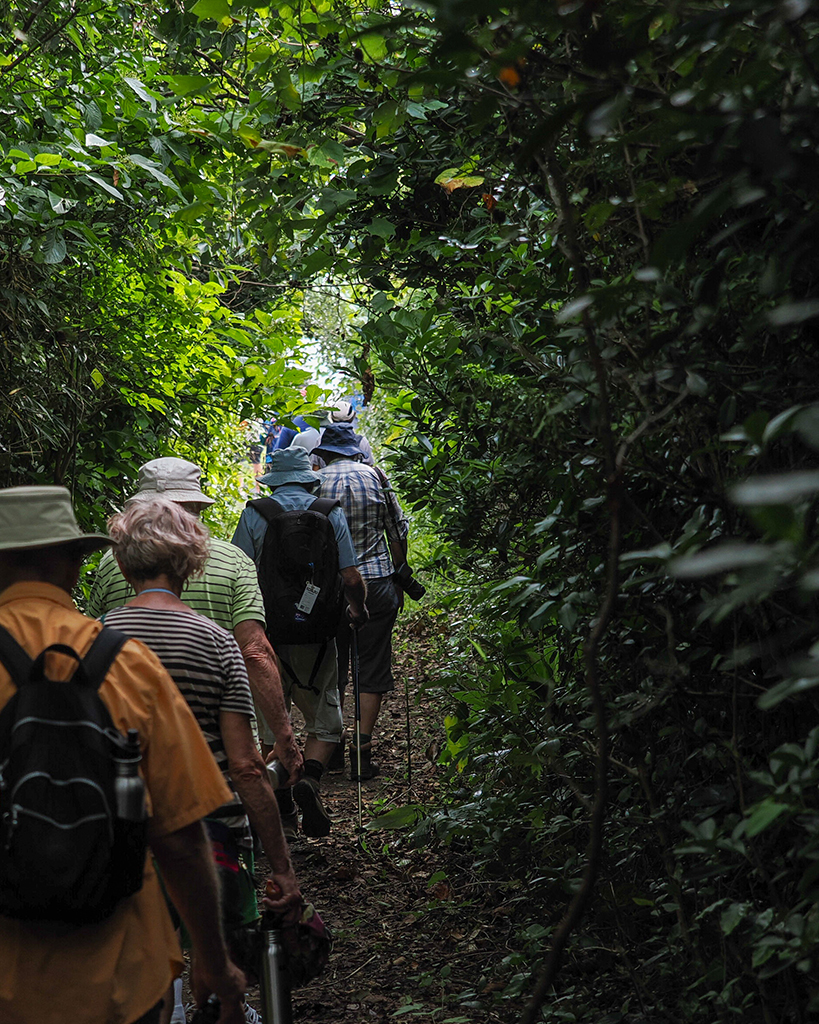 Journey To Japan | Voyage Recap
Today we arrived at Miyakijima and began our morning with a visit to a Shiitori Shrine which plays an important role in local mythology and had been completely covered in a lava flow.
We then visited Mount Hoyotan, which was created in 1940 in less than 22 hours from a volcano eruption. We learned all about it's creation and took a picture on the rim of the crater.
Attend Our Upcoming Webinars & Events
All webinar times are listed in AEST
Set Sail on a Summer of Adventure
Join us this summer season with an array of expedition itineraries in remarkable natural destinations. Enjoy long days and the warm embrace of summer amidst the natural beauty of Tasmania, New Zealand, South Australia and in the exotic frontier lands of Papua New Guinea.
You can view live availability and secure your stateroom online. Online bookings save $250 per person.
Coral Expeditions on Social Media
Our Fleet of Expedition Ships & Tenders
Our fleet of three expedition ships are Australian-flagged and crewed. With only 120 guests, there are no queues, long waits, or assigned meal slots. Instead, enjoy a relaxed, convivial atmosphere shared with like-minded explorers. The shallow draft and high manoeuvrability of our ships gets us closer to explore the sheltered bays, hidden inlets and fishing villages inaccessible to larger ships. All our ships feature our trademark Xplorer tenders, our open-sided safari boats that make excursions pleasant and safe.