Expedition Cruise New Zealand's Rugged Coastline
New Zealand's 15,000 kilometres of meandering coastline makes it uniquely suited to small ship expedition cruising. Access glacial fiords, walk forested trails and visit isolated villages. Journey to remote locations including Marlborough Sounds and Fiordland and the charming towns of Napier, Kaikoura, and Dunedin. Hike through Waimangu Volcanic Valley, journey deep into quiet fiords and encounter striking Māori traditions. Discover the unique character of east coast towns, admire lazing seals, pods of friendly dolphins and perhaps even the rare yellow-eyed penguin. Return to your ship after the day's excursions to sample the country's famed produce and wine.
Cruising the Sub-Antarctic
New Zealand Voyage Excerpts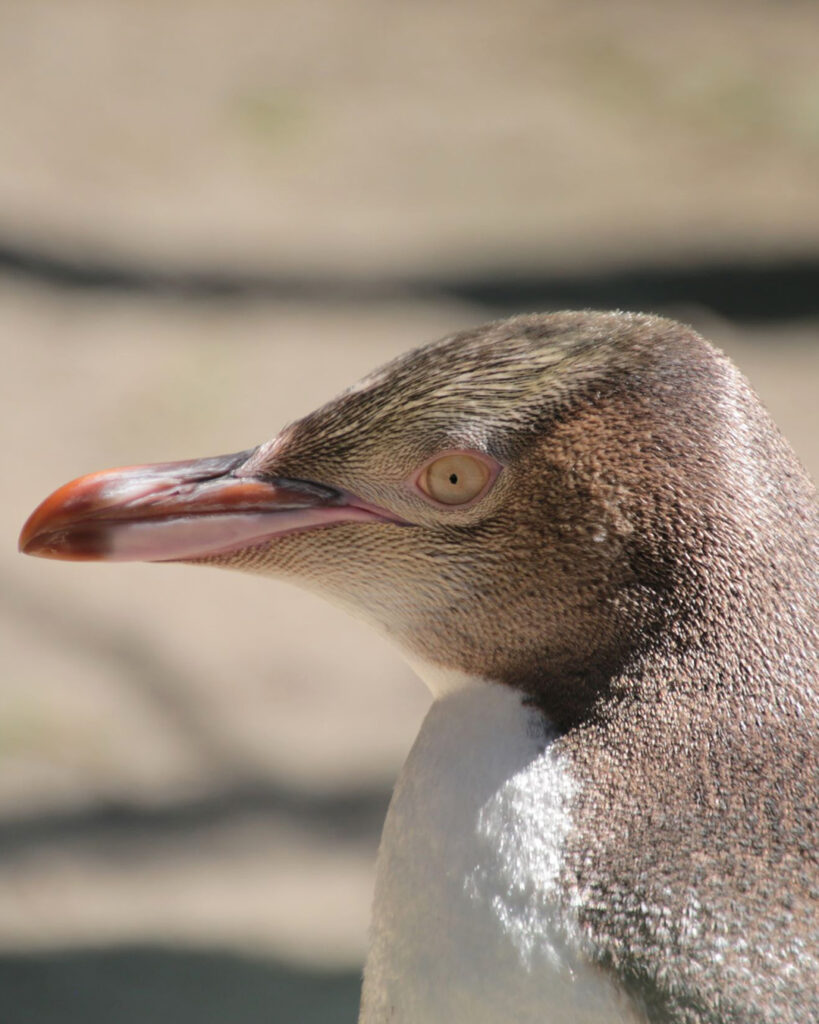 Milford Sound to Wellington
23 January 2023, Dunedin
"The views were beautiful this morning, sailing in with the sunrise as we arrived at Otago harbour. Our first activity for the day was the city tour, stopping at Signal Hill Lookout for some spectacular views of the city. From there, we made our way to the penguin reserve, where we saw penguins in rehabilitation and learnt about the threats these adorable birds face."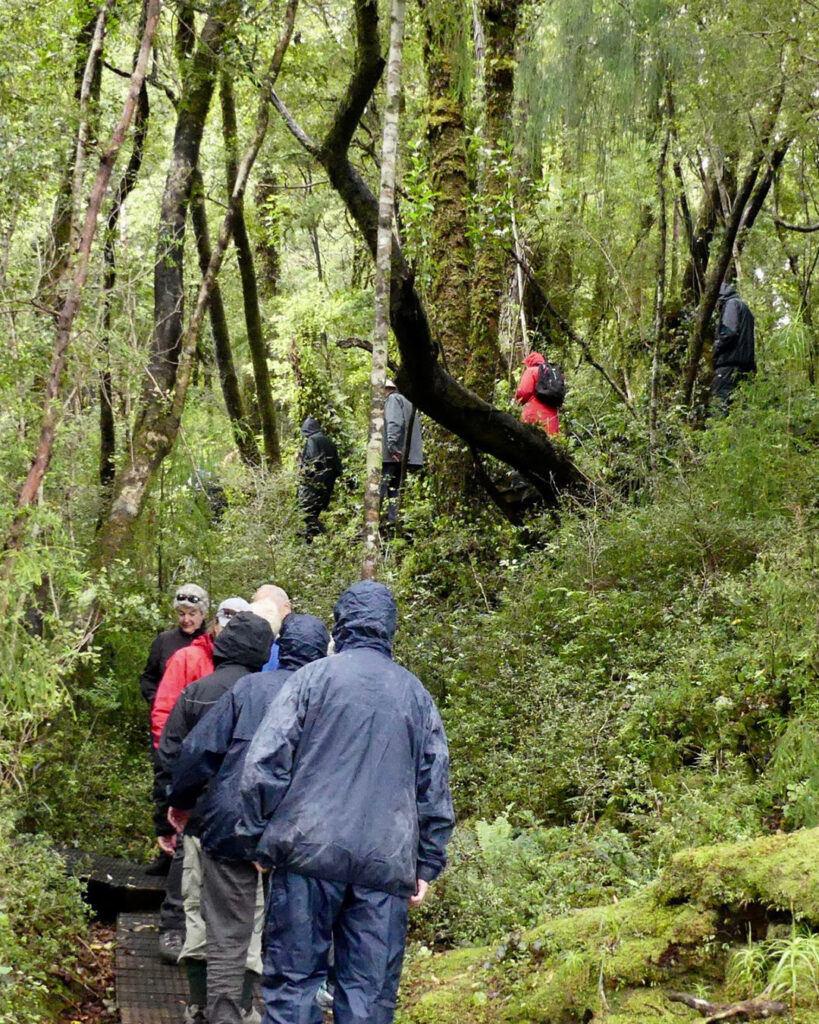 Milford Sound to Wellington
21 January 2023, Dusky Sound
"Our morning began at Astronomers Point, where Mark and Mateo talked about Cooks history in the Fiorland, the native vegetation, and Māori culture. It was amazing learning about the indigenous culture. That afternoon we set off for our cruise through Dusky sound, going to Luncheon Cove first then over to Pigeon Island."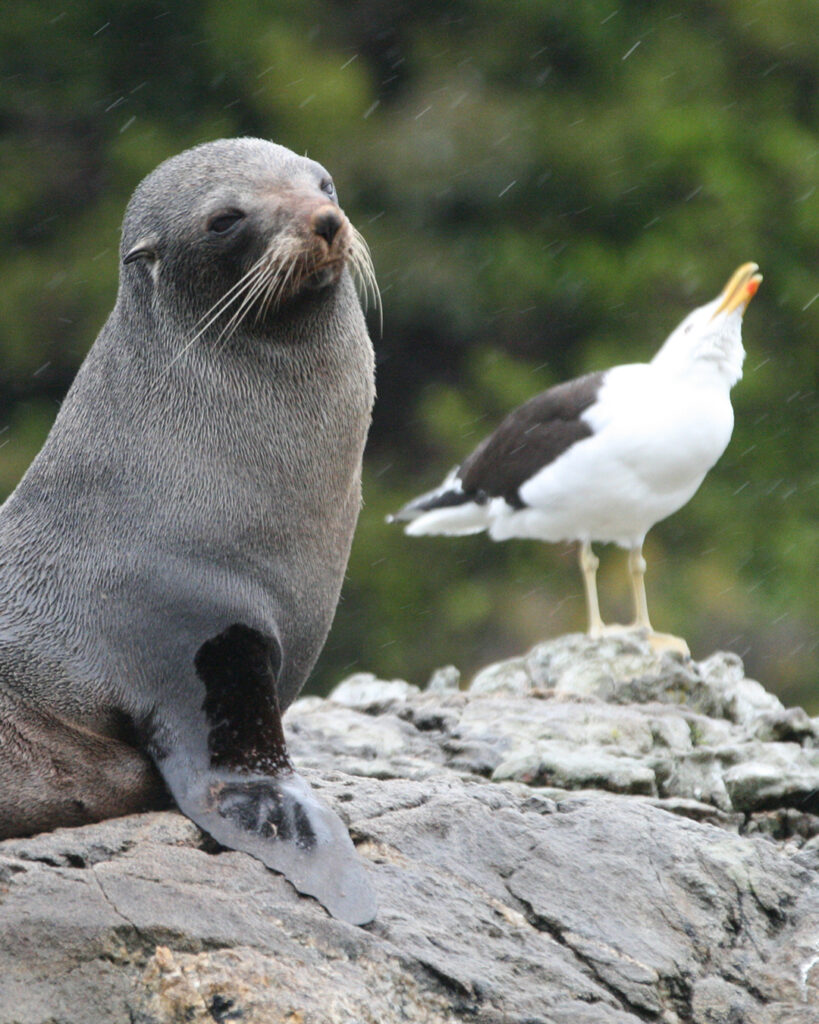 Auckland to Milford Sound
1 December 2019, Akaroa
"This afternoon we enjoyed a nature cruise out to the heads, exploring our way slowly back down the Akaroa coast. We saw many seals, a variety of seabirds and also went in and out of some of the coastal caves."
Coral Expeditions Ships In New Zealand
From the deck of Coral Geographer or Coral Adventurer, you will admire New Zealand's captivating coastlines. These expedition ships are purpose-designed to access remote and wilderness shores. The wide open spaces on these vessels gives you ample viewing as you cruise past the NZ coastline. You will be in the company of no more than 120 passengers along with our expert expedition guides and crew as you explore this incredible region. Our lightweight dual Xplorer tenders, a trademark feature of all our vessels, extend the capabilities of the ship by allowing deeper exploration on shore excursions. These 'safari jeeps' of the sea are fast, sturdy, and comfortable and developed to allow easy boarding from the ship and walk-off disembarkation onto remote shores.
See New Zealand From A Different Perspective
Home to awe-inspiring coastal landscapes, more than 25 marine reserves, a vibrant Māori culture, quaint seaside towns and an abundance of unique wildlife, New Zealand is a truly remarkable destination. Its sprawling coastline is best accessed by small ship, revealing the dramatic beauty of Fiordland, remote Stewart Island and captivating Marlborough Sounds. It is flanked by the Pacific Ocean on one side with its white sand, bays and beaches, and the wild Tasman Sea on the west coast with rugged cliffs, weathered rocks and stretches of black sand. Get up close and personal on our expeditions with local wildlife including dolphins, seals, wekas, tuis and keas. Venture further south into the mysterious wildlife reserves of the sub-Antarctic and Auckland Islands.
Articles About New Zealand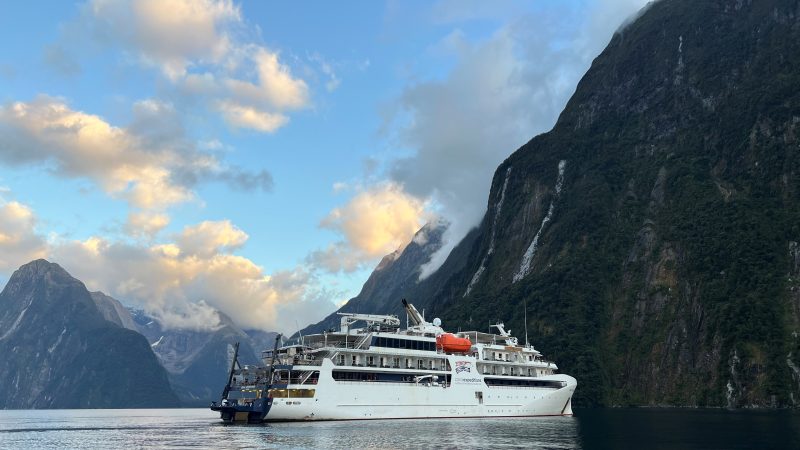 Voyage Log: New Zealand Fiordland and The South Coast – Coral Adventurer
Discover the adventures of the New Zealand Fiordland and The South Coast voyage. Learn about the interesting locations and experiences of our Guest Lecturer Mark Steadman and the guests aboard the Coral Adventurer.
Read More