Cruise Islands And Icons Of The West Coast
Australia's west coast is home to some of the country's most extraordinary shores – many of which are only accessible by sea. Travel by small ship to remote archipelagos, world-famous reef systems, and imposing geological formations that few have the opportunity to visit. Our knowledgeable Expedition Team and Guest Lecturer program provide expert guidance and insightful presentations that allow you to see the big picture.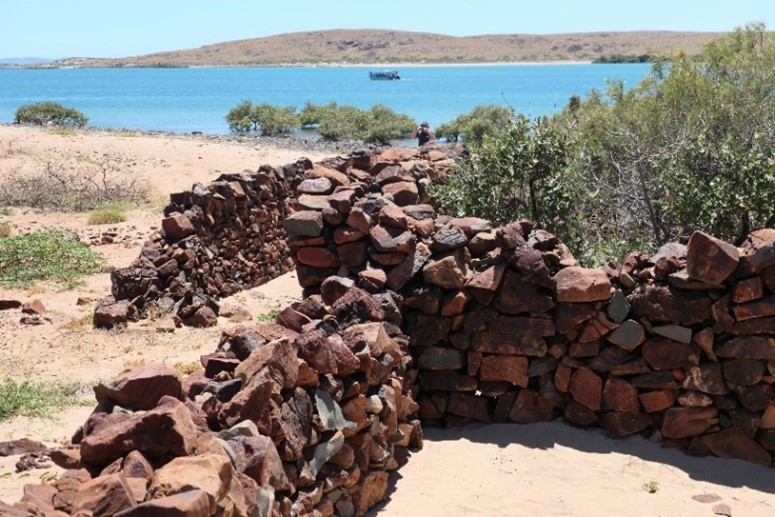 Abrolhos Islands & Coral Coast
Fremantle to Broome, November 2022
"A group of enthusiastic snorkelers and divers were taken to the clear waters off North Muiron Island for some underwater exploration of corals and fish. Those remaining on board were able to undertake tours of the engine room and bridge. Returning for lunch a family of three ospreys provided good viewing as they flew over the ship."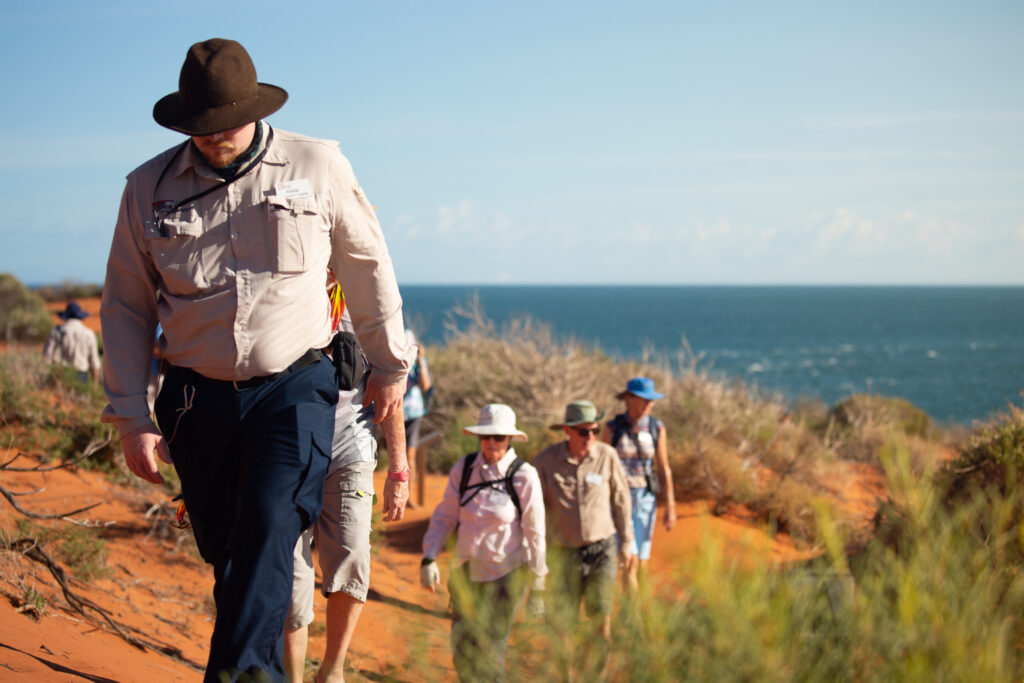 Abrolhos Islands & Coral Coast
Broome to Fremantle, October 2021
"After a beautiful lunch we were underway to Cape Inscription, the northernmost point of Dirk Hartog Island. As we passed the Cape and its lighthouse, the westernmost one in Australia, Howard gave an overview of the events that led to the erection – and later removal – of the inscribed plates of Hartog (1616), Vlamingh (1697) and Hamelin (1801)."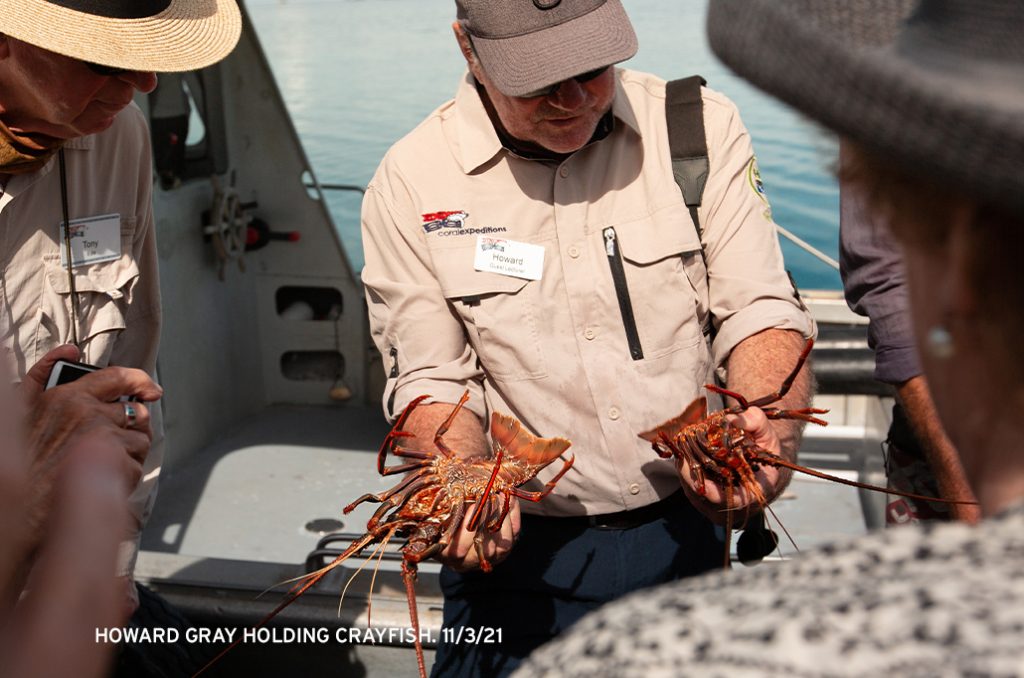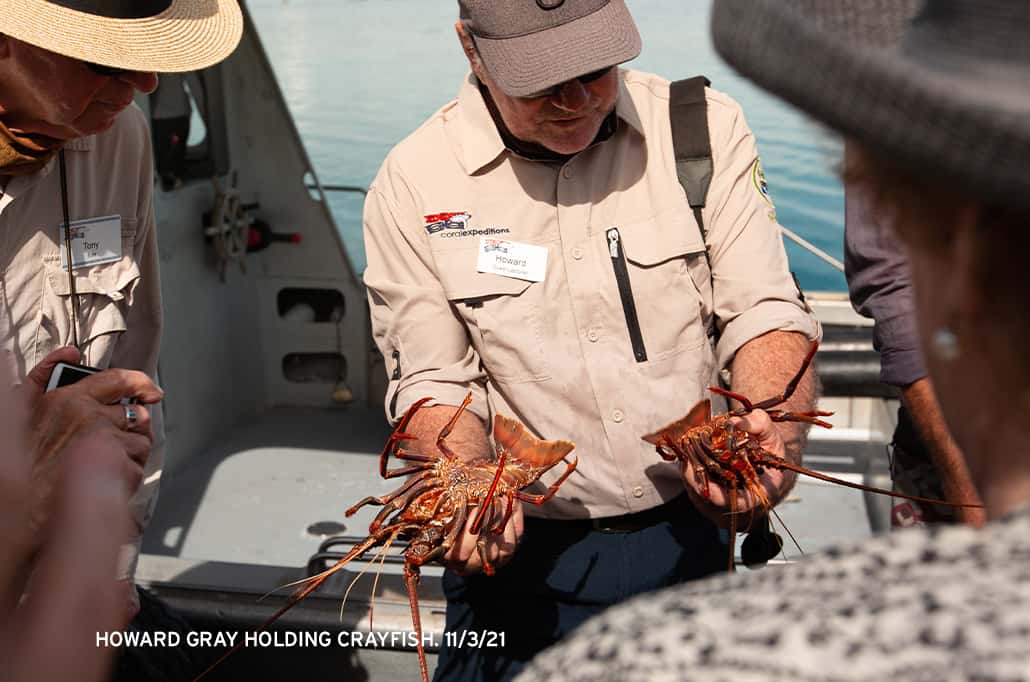 Abrolhos Islands & Coral Coast
March 2021, Fremantle to Broome
"This island is made of coral rubble. It is flat and only about 1-2 metres above sea level. But it is home to a community of crayfisher folk, and it – along with others at this end of Pelsaert Island – is dotted with small shacks, many of which are painted in bright colours."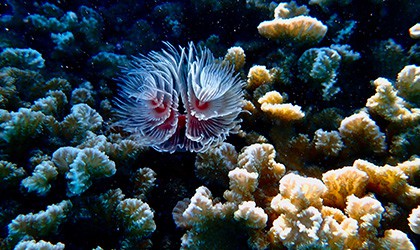 Ningaloo & Blue Water Wonders
May 2021, Broome to Broome
"The ship steamed all night to our destination: The Rowley Shoals! In renowned Coral Expeditions fashion, the action started straight away. We did manage to fit in a hearty breakfast first, of course. We set out on the Xplorer to Clerk Reef on the Rowley Shoals. We used this vessel to get into a nice, protected spot within the reef and then as a snorkel and dive platform."
Coral Expeditions Ships In Western Australia
Our three Australian-flagged ships are designed for expedition cruising in Western Australia, ideal for navigating low-laying sandy islands such as Abrolhos and the spectacular coral reefs surrounding Ningaloo and Rowley. They feature wraparound decks, private balconies, and outdoor dining to enjoy the balmy air and glorious ocean-facing sunsets. Open-sided Xplorer tender boats allow you to take in magnificent vistas of the low-laying islands and burnt orange sand dunes while sheltered from the harsh sun.
Cruise The Wild West
Western Australia's wild and largely untouched coast, with its contrasting palette of rich red sands and turquoise sea, has a fascinating maritime and Indigenous history. From the Malgana people of Shark Bay to the exploratory journeys of William Dampier, Dirk Hartog, Baudin and Freycinet – this region is layered with stories.  The coastline harbour an abundance of birdlife and marine species. Our voyages explore the entire west coast, from the historic Houtman Abrolhos islands, to Shark Bay World Heritage area, Ningaloo Reef, Cape Range national park, Montebello Islands, Muiron Islands, the renowned Kimberley wilderness and out to the far-flung Rowley Shoals, Scott Reef and Ashmore Reef.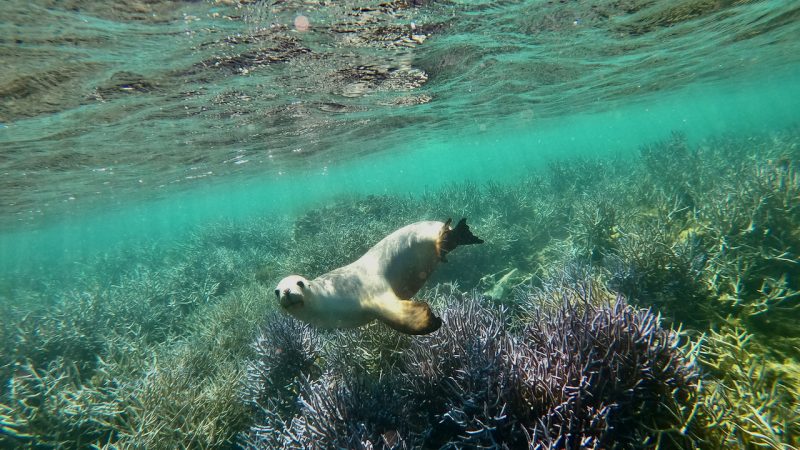 Voyage Log: Abrolhos Islands & The Coral Coast – Coral Geographer
Learn about the adventures of the guests and crew aboard the Coral Geographer for our Abrolhos Islands and The Coral Coast.
Read More
Posts from our West Coast voyages