Our people are at the heart of your experience
Expedition Team Guest Lecturers Ship Crew
Throughout your cruise, you will delight in the attentive service of our professional Australian and New Zealand residency crew. Carefully selected for their engaging personalities, attention to detail and commitment to delivering the highest standards of service, our staff will ensure you receive a warm welcome aboard.
On each voyage, our Expedition Leaders bring guests the depth of experience required to put together daily programmes given prevailing weather and local conditions. They are complemented by an expert Guest Lecturer, with knowledge of disciplines ranging from anthropology, geology, history and flora and fauna of the region, offering layers of insight relevant to your itinerary and to support the depth of immersion in your travel experience.
Our Kimberley and Cape York, Arnhem Land and Torres Strait expeditions have a renowned Australian team of our own Expedition Leaders and regular Guest Lecturers who have a specialist understanding of the unique landscapes, flora and fauna and indigenous cultures of the region.  Having guided expeditions in the region for over three decades we know the nooks and crannies others don't. Our Expedition Team provide local expertise especially on guided nature walks and with bird and wildlife spotting.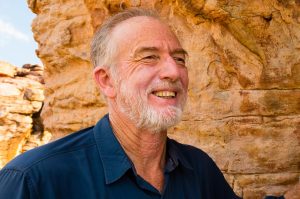 Chris Done
It is with heavy hearts that Coral Expeditions joins the Kimberley community in mourning the passing of long-time Kununurra resident Chris Done.
Chris was Coral Expeditions longest serving Guest Lecturer – cruising the Kimberley coastline since we began operations in the 1990's.