Mick De Ruyter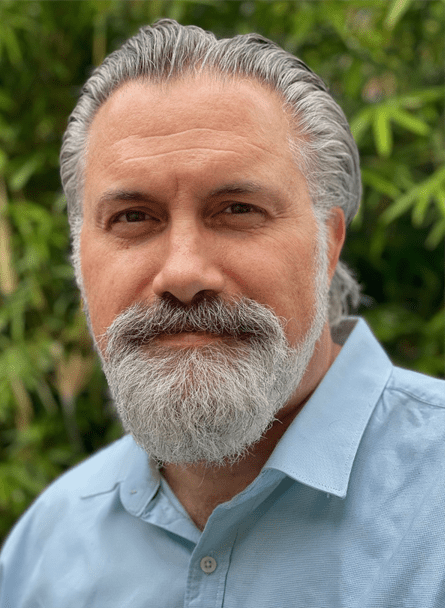 Mick brings a curious mix of education and experience to this role of guest lecturer with Coral Expeditions. After serving in the navy as a hydrographic surveyor, Mick went on to teach practical navigation in the UAE while studying maritime archaeology. He returned to Australia to finish a PhD in archaeology but couldn't refuse the chance to go back to sea with Coral Expeditions.
As a hydrographic surveyor, Mick served as a professional descendant of the likes of Cook, Flinders and P.P. King, continuing their work in remote and dangerous waters in Australia and overseas. He even took command of HMAS Mermaid, named for King's ship, in surveys in the same waters first charted by the cutter in 1820. Mick also hunted for sea mines, served on peacekeeping operations in the Solomon Islands and led boarding parties in Australia's northern approaches.
With a life-long interest in shipwrecks, Mick built on this experience to fashion a second career in maritime archaeology, working on projects in Australia, the Persian Gulf, India and Europe. His broad interests here cover all sorts of maritime culture and pretty much any shipwreck, but he is particularly fascinated by wooden fighting craft and, of course, ships of exploration.
By combining an archaeological approach with personal experience of seafaring and the methods used by early surveyors, Mick can offer unique perspectives on the ways people stayed safe – or didn't – while navigating ancient oceans.
JOIN MICK ON OUR 'NAVIGATION VOYAGE ACROSS THE INDIAN OCEAN' VOYAGE

A NAVIGATION VOYAGE: ACROSS THE INDIAN OCEAN | ZANZIBAR TO FREMANTLE | 19 NIGHTS
In times past, an Indian Ocean crossing was a sailor's rite of passage and a truly daunting task on a wooden sailing vessel. Create your own journey on the new state of the art expedition ship, Coral Geographer as she sails east in a southern arc from the ancient island of Zanzibar off the African coast and arrives on Australian shores in Fremantle. This is a classic 19-night ocean passage that allows you to settle into the rhythm of the sea.
> Departs 8 March 2023
ITINERARY & FARES >