Each guest booked to travel will need to update their personal information using the link below, including contact details, dietary, medical & vaccination information, statement of insurance and SailSAFE declaration. These sections are mandatory for each guest to complete before departure.
1. Complete your Personal Details including Contact Details and Emergency Contact information.
2. Complete your Additional Information which includes Dietary Information, Medical & Vaccination Information, pre and post cruise details including flights and accommodation, statement of Insurance and acknowledgements, and SailSAFE Declaration.
When completing your Additional Information please click EXPAND and complete each drop down available.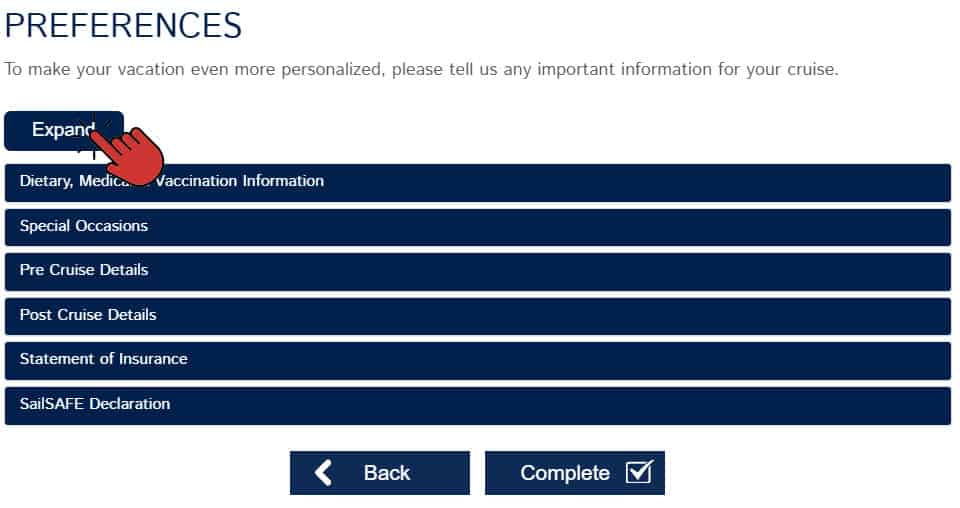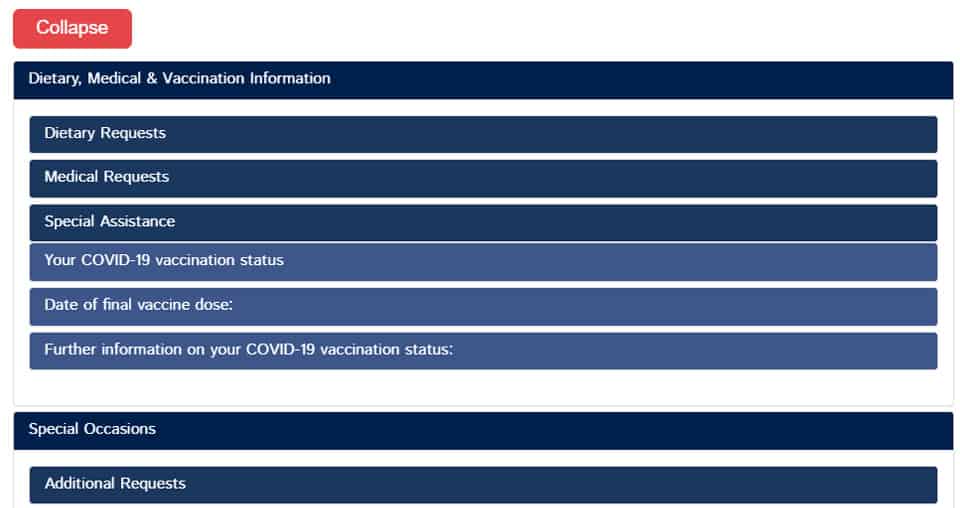 COMMON TROUBLESHOOTING ISSUES