Coral Expeditions Directors Club – Class of 2022 Awardees
Director's Club was instituted in 2016 to acknowledge extraordinary performance of our colleagues that make the Coral Expeditions experience special for our guests. The criteria for selection are: professional competence, sincere guest service, and consideration for fellow employees.
Most importantly, awardees are nominated by your peers. The Senior Management Council then vets the nominees and selects the most deserving candidates.
We received numerous nomination forms for a total of 39 nominees. During our nomination deliberations, it was heart-warming for us to read aloud the comments written by you in support of your colleagues. It was particularly encouraging to see nominations cut across roles – many nominations from the ships came for office colleagues and vice-versa.
Ultimately, we selected 11 deserving and most nominated candidates. Our crew make us a great expedition cruise company. Without the sincerity and dedication of these 11 colleagues, we would not be where we are.
This years Awardees will receive the certificate, $1000 cash prize, a bottle of champagne, an invitation to join the Management Council for an Awards ceremony and overnight retreat to beheld in Cairns.
Congratulations again to the winners!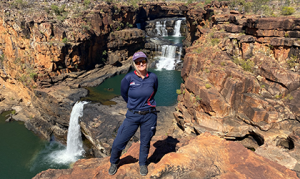 Alanah Brons – Bosun
"Guests always love having Alanah as their boat driver". | "Very good attitude to work and pleasure to work with". | "Her good spirit and energy spreads to the whole crew and the guests". | "Is viewed by the onboard team as a enthusiastic hard worker." | "Always willing to provide an extra hand for both guest and crew"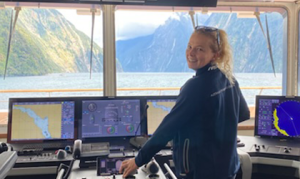 Alex Walker – Second Officer
"Such an awesome team player and always happy to help out". | "She always offers her shoulder to lean on and is a great role model for all crew members"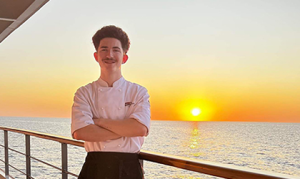 Dylan Hodgins – Lead Chef
"Dylan has made an excellent start as a Lead Chef with CE. Shows a level of skill, leadership and maturity beyond his years". | "Has great interpersonal skills and loves to make guests happy". | "Willing to put in extra hours and training to set and maintain a high standard in the galley"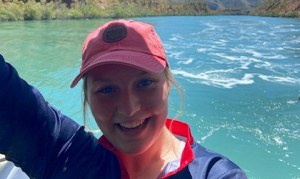 Ellen Weeding – Senior Cruise Attendent
"Ellen is a hardworking ray of sunshine and has continued to progress to SCA and Training AP. She is very keen to learn & will often stay back after her shift ends to learn admin duties, or help guests at reception". | "Her positive energy really assists with the whole crews' morale and she is a highly respected crew member". | "Is constantly welcoming and energetic towards all crew and guests". | "Is a role model to her team as for her dedication to the workplace and positive attitude"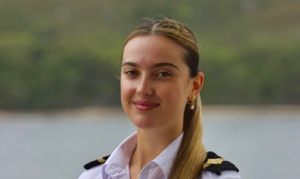 Holly Marshall – Senior Cruise Attendant
"Holly is a great worker, she is capable of training others and running a team. She goes above and beyond for the guest satisfaction". | "Friendly and very positive attitude". | "She has progressed quickly from CA to SCA due to her outstanding skill set & positive, motivating attitude." | "Provides outstanding service towards guests and shows strong leadership skills towards her fellow colleagues"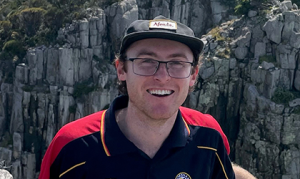 Jeremy Taylor – Reservations Consultant – Sales
"Jeremy is a hard-working colleague who is patient and a quiet achiever". | "He is great for office morale. You can tell he is proud to work at Coral, and proudly advocates for the brand". | "A great team player and has a calm and professional style". | "Future manager material. Is very compassionate". | "A very dedicated, honest and reliable employee! His feedback is greatly appreciated"

Max Grosskreutz – General Purpose Hand
"Willing to lend a helping hand no matter the situation." | "Max is always such a delight to work with always being such a bright and happy vibe. He shows good skill level in his work and is always willing to go the extra mile for the guests"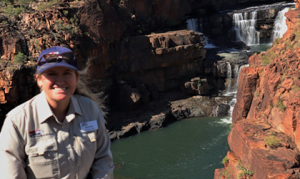 Melanie Faithfull – Assistant Expedition Leader
"Mel sets the standard for leading and assisting a smooth Expedition Experience and does so with a smile on her face". | "Mel is able to quickly think and adapt to any environment and situation. Mel's bubbly enthusiasm and dedication within the expedition team is well recognised by crew and guests"