Brochures & Flyers
Scroll through our current brochures and flyers below. You can download the PDFs or view them online.
Alternatively, you can request a printed brochure to be mailed to your address.
The brochures and flyers below include sailing dates, fares, trip highlights and voyage maps. However, if you are after a more simplified flyer with only dates & fares, see our Fares & Sailing Schedules page.
2019-2020 Expedition Guide
Your full 80-page guide to Coral Expeditions, including itineraries, deck plans, voyage logs, menus, destination maps & trip highlights.
Small Islands Of The Indian Ocean 2021
Coral Geographer's Maiden Voyage Series
Circumnavigation of New Guinea 2020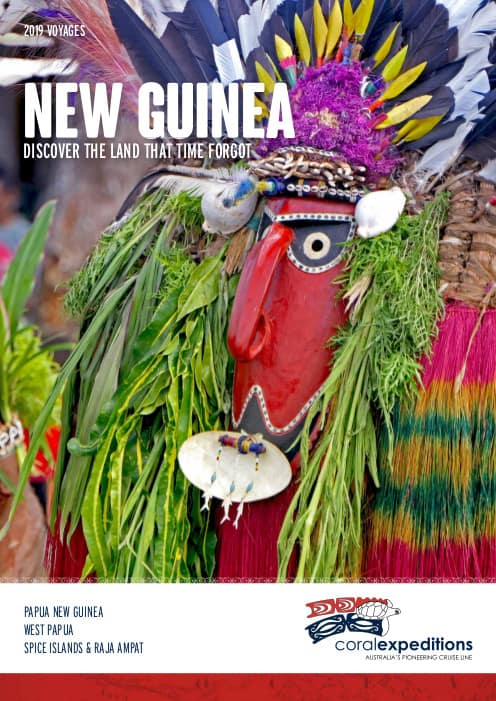 Great Barrier Reef 2020
35th Anniversary Circumnavigation of Australia
Papua New Guinea 2019
The Kimberley and Cape York & Arnhem Land 2020
Tasmania 2020
Great Barrier Reef 2019-2020
Sulawesi 2020
Komodo Dragons & Krakatoa 2020
Coastal Treks of Tasmania 2020
New Zealand
Ningaloo & the Bluewater Wonders of Australia's West
German Flyer – Islands Of The South Pacific 2019
German Flyer – New Guinea 2019