3 March 2019 | Part of the "A Pioneering Cruise Line" Anthology of Stories
A CAREER PROFILE: TAMARA SWEETING
PART OF THE FURNITURE? WELL NOT QUITE
By Tamara Sweeting
Tamara Sweeting has spent the greater part of her working career with Coral Expeditions after starting as an 18-year-old with Coral Princess Cruises. She now has an intimate knowledge of hospitality standards and the management of onboard teams to deliver the very best quality of care and attention to our guests. As Hospitality Operations Manager, Tamara shares with us of some of the key steps in her career ladder in the following article.
*2020 Update: Tamara is now Product Development Manager. 
My career with Coral Expeditions started in January 2004. I was only a spring chicken in the big wide world, moving from Brisbane to Cairns to pursue an exciting career in the maritime tourism industry. It was late 2003 when I submitted an application to Coral Expeditions, on a whim. I was ever so hopeful I would be a successful candidate. I was young with only preparatory hospitality experience. Would I be considered for the advertised position? It turned out that the hospitality trade skills and credentials I held were fine and this led to a successful placement as a Cruise Attendant. I was joining Coral Princess II as it was formerly known but is now Coral Expeditions II.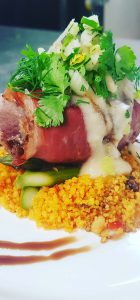 It was an exciting and nerve-racking time. Having finished high school in 2002 and hospitality-based tertiary studies in 2003, I was an 18-year-old away from everything previously known and was about to step on board an expedition cruise ship for the very first time. I had a memorable first day – conducting the safety induction with the engineer who must have known how nervous I was and wanted to make me laugh to settle my apparent nerves. We walked into a storeroom which holds the air handling unit, and he mentioned never to release gas in here as it will disperse through the entire floor. Laughter screeched from the storeroom. It was from then on that when a new crew member joined the ship this exact one-liner was the in-joke on board.
Jokes aside, I was focused to perform well on board and accomplish the tasks of my role with diligence. With an exceptional team of trainers and crew to offer guidance onboard during my training period, it was evident that I was not only a quick learner but a key contributor as a Cruise Attendant. Being the youngest of many, the teams I worked with inspired me to develop within the company. It wasn't too long after this that I had my first promotion to Senior Cruise Attendant after a 6-week swing in the Kimberley on Coral Expeditions I. One promotion turned into another, this time as Purser. In 2005 following the launch of the Coral Discoverer and its inaugural trip to the Kimberley, I was able to offer the Operations team ideas that led to the streamlining of hospitality-related operations.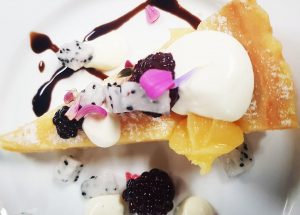 For the next three years, I had a successful career as a Purser and gained much experience in this position. After this period, I decided that as much as I enjoyed working for Coral Expeditions, I was looking for a new challenge. This led me to the superyacht industry, working for multimillionaires and during my work there I met a few celebrities such as Mick Jagger, Steven Spielberg, Gorgio Armani and Liv Tyler. It was an exhilarating experience, but I did miss the 'real life' Coral Expeditions experience. After nearly two years I returned to Coral Expeditions, thankful for the opportunity to return to my former employer.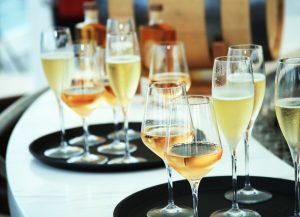 Returning to Coral Expeditions gave me a new set of goals to accomplish, all while travelling to remote and fascinating locations, working as part of a team, encountering guests from all different walks of life and attaining professional and personal growth. With three ships in the fleet, I worked closely with each of the onboard hospitality teams, sharing my knowledge and delivering standards in line with company expectations. With close to half of my life spent working at sea, I was again prepared for new horizons. This time the opportunity offered was as the company's Hospitality Operations Executive. I was still able to travel to execute and sustain high hospitality standards for guests.
I have since been appointed to Hospitality Operations Manager and have been working hard in the position since February 2017. Now with over ten years tenure with Coral Expeditions, I have spent time in each of the hospitality roles onboard and in head office. I feel so fortunate to have had the opportunity to contribute to the company's success, but I do not want to become part of the furniture!