Sarah Azzopardi
Second Engineer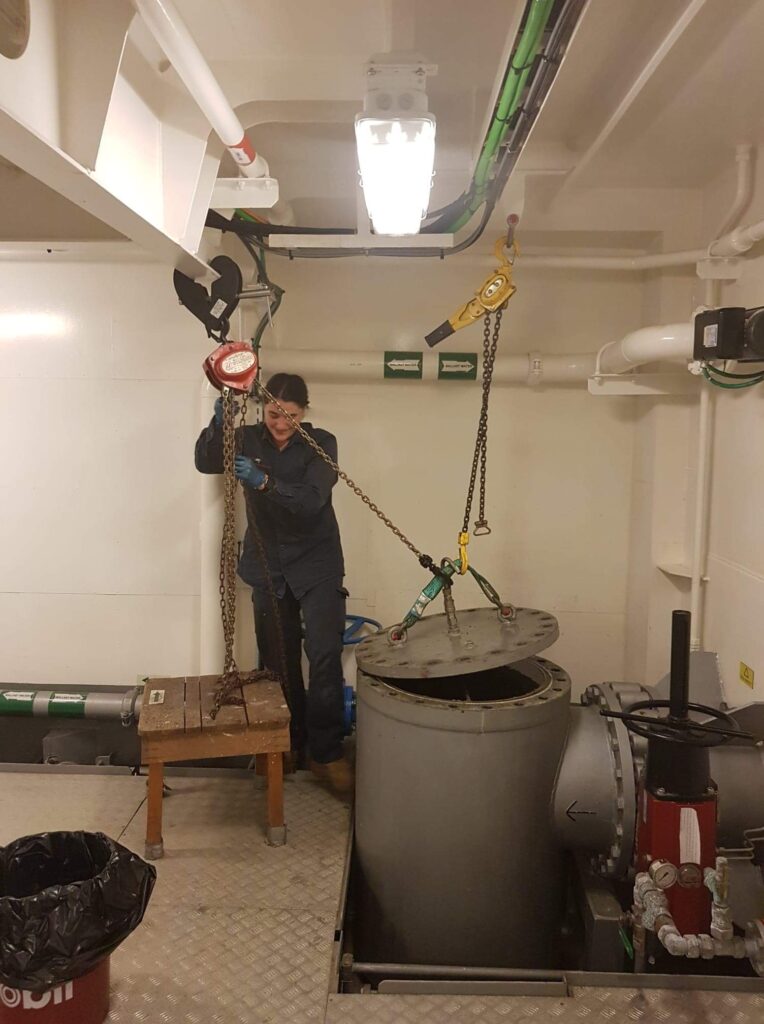 Sarah began her journey with Coral Expeditions three years ago. In the role of Second Engineer on Coral Discoverer, Sarah's day to day responsibilities include preventative maintenance and minor engine services.
Her early Coral Expeditions days as a Cruise Attendant led her to her passion to work in her current role, saying that the realisation came to her within the first hour of leaving the wharf.
'I spent every hour I could working in the engine room, [whether] it meant I was cleaning the strainers or scrubbing the bilge – it didn't matter. When I heard the Coral Adventurer was launching with Engineer Trainee Positions available, I stuck it out and in just over a year and half a position became available and I pushed for the r
ole.' In February of 2020, Sarah transitioned to her Engineer Trainee role, starting her career in the Engine Room – and the rest is history.
With a passion for learning and progression, Sarah spends her off time studying and working towards future courses, paired with soaking up all the wisdom on offer from our Chief Engineers.
She says that her favourite part of her life at sea is 'being able to travel and visit all the amazing locations Coral Expeditions takes me. I'm grateful – not everyone's office is as beautiful as this!'