Guest Photographer | Darren Jew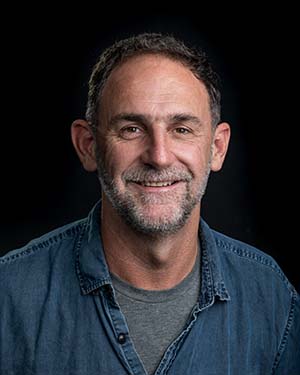 Darren Jew has photographed the planet's landscapes and wildlife from Antarctica to Zambia over a 30-year career spent on mountain peaks, desert plains and beneath the ocean.
A certified scuba diver since age 14, his love for the ocean is expressed through his award-winning underwater images. Along with the many challenges peculiar to underwater photography, bringing the majesty of the undersea world to the surface and sharing its wonders with the broader community are the main things that drive Darren's passion.
After studying photography at Queensland College of Art and working in dark rooms and commercial studios, Darren spent eight years as photographer for Queensland Parks and Wildlife Service, where his photographic skills found harmony with his profound love of nature. His work at the QPWS was his introduction to working professionally on the Great Barrier Reef, being part of numerous field trips under, on, and above the length of Australia's World Heritage treasure.
Since then Darren has shared the natural world, ultimately producing sought-after nature, travel and scientific images–both above and below the water; selling fine art prints; undertaking magazine commissions; and leading photo tours to the planet's great wildlife, landscape and marine destinations. His work on the Great Barrier Reef has continued now for more than decades both as photographer and photography guide.
Darren is the author of three books: Australia – Reef, Rainforest, Red Heart; Far & Wild South and; most recently Underwater Australia. His images are regularly published, he exhibits around Australia and his work is used by conservation organisations worldwide. A passionate environmentalist himself, Darren's work as Ambassador for Rainforest Rescue sees him work closely with an organisation that delivers real conservation outcomes for the rainforest and the reef.
Darren was acknowledged as a 'Canon Master' in 2007 and is featured in the Netflix series Tales by Light that focuses on a select number of the world's best photographers. A sought-after speaker, Darren regularly presents on the topic of photography and the ocean, both in Australia and internationally.
Darren's unique vision has earned him the accolade of Australian Professional Nature Photographer of the Year six times between 2007 and 2018.
Darren has been on the judging panel of the United Nations World Oceans Day Photo Competition; ANZANG Wildlife Photographer of Year competition; both the Australian and the New Zealand Professional Photography Awards and numerous local, regional, national and international photographic competitions.