Dawn Singleton
Expedition Leader & Dive Instructor
Over her 25-year career at sea, Dawn has been fortunate to circumnavigate the world almost twice, covering over 120,000nm offshore. She has lead expeditions in many different countries and remote areas including Asia, Papua New Guinea, French Polynesia plus the Islands off Central America. Dawn is a Scuba Instructor with 7,000+ dives and Master 200gt. Dawn's passions include the marine world, biology, photography, and rock climbing.
Dawn Singleton has been a part of the Coral Expeditions team since 2019. She gained her qualification as a dive instructor at the age of 18 and currently works in the role of Expedition Leader on our voyages. Dawn credits growing up in a rural area right by the beach for her career trajectory, saying it 'led me to have that wanderlust' unique to expedition cruising.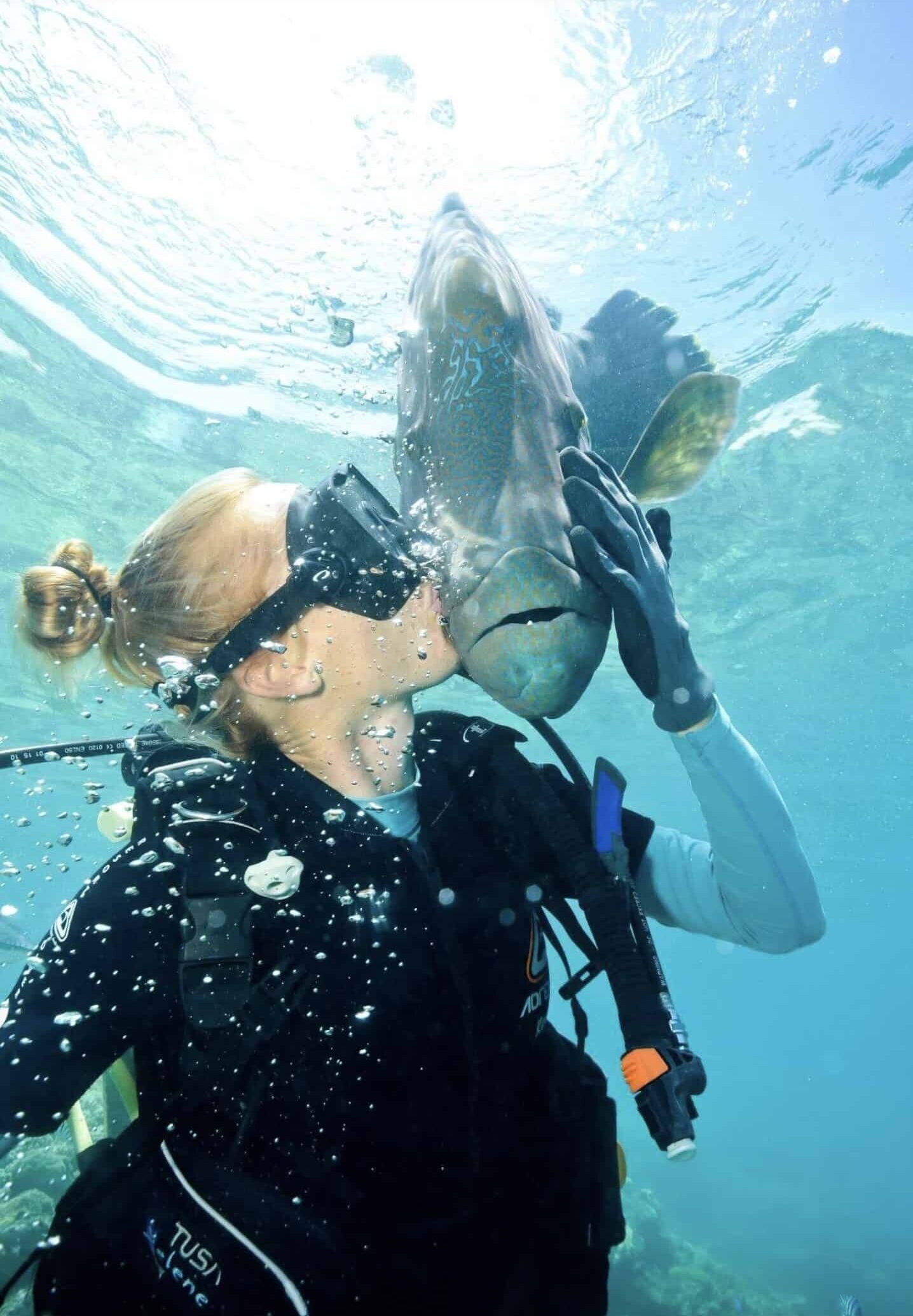 In her role as Expedition Leader, Dawn ensures the best possible trip for our guests. This involves creating and adapting the trip on the go to suit weather and safety conditions, alongside making sure everything runs on time, whether its making sure to catch sight of incredible birdlife in the Kimberley or climbing to the top of a mountain for sunrise. Dawn says her favourite part of the role is 'getting to show the guests the areas that I've grown to love, explain to them how amazing the country is, getting to experience that with them and imparting my knowledge of the areas we see'.
Dawn has spent an enviable amount of time exploring the Great Barrier Reef, citing Osprey Reef as her favourite spot to visit on expedition. Speaking about coral life on the reef, Dawn says she loves to come across a large patch of cabbage coral which often appears in a bright lime green colour. 'In a large colony it can look like a flamenco skirt falling over the rock.' She mentions the sheer amount of life diversity, not only coral species but also marine life, as the standout aspect of visiting the reef. '[The reef] holds a special place in my heart, being from Cairns and working on the Great Barrier Reef for so long … it's one of the seven wonders of the world for a good reason.'
Amongst her memories on the reef, she recalls a time on her 21st birthday as she was guiding a group of divers when she made a discovery – a six pack of stubbies lying underwater. Thinking they were placed there by her team as a birthday surprise, she brought the beers to the surface to find the crew in total disbelief. Upon closer inspection Dawn says the caps were rusty and had clearly been there for a couple of months, but the discovery was nonetheless a fitting one for her milestone birthday.
Dawn discovered her love for photography in her late teens as a dive instructor. She went on to study the art form, 'back in college when it was [all on] film'. Her passion for capturing a scene progressed as she photographed professionally underwater as a dive instructor where she says she began her practice of balancing the 'creative aspect of trying to capture the feeling of the scene that I experience when I'm there and portray this in my photography'.
Above the water, Dawn loves to rock climb, 'rock climbing is a huge passion of mine because it not only encompasses physical strength and agility, but its mind over matter. It's like a big game of chess, you have to figure out what your next move is [going to be].' In her years of rock climbing since 2006, she cites her all-time favourite climb as Le Boréon in the Alpes Maritimes, France. 'You're up in 1600mt altitude' so making sure you plan to climb when it isn't snowing is important, 'but it's an incredible backdrop'.

Dawn's sense of adventure makes her an asset for the team at Coral Expeditions, sharing her years of experience and wisdom of the water and helping to create unforgettable experiences for those aboard our voyages.