Adam Woolcott
Expedition Crew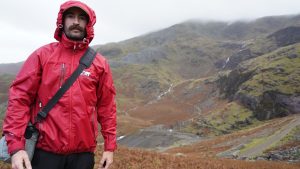 Hi, my name is Adam from Queensland, Australia. After moving to Australia from the UK, I quickly fell in love with the ocean, eventually leading me to study marine sciences at JCU. After primarily focussing on tropical marine physics and chemistry, I went on to study cold water climatology, and aquaculture in Bergen, Norway.
Being fortunate enough to live on the coast of the Coral Sea, I spent time working with reef restoration on the Great Barrier Reef, replanting juvenile coral colonies. From here, I ventured into luxury tourism, working with private lodges and international expeditions vessels. These roles incorporated positions skippering, diving, fishing, hiking, kayaking and naturalist guiding in remote locations across the globe.
I have a passion for the natural world and capturing it through photography and videography. In doing so, I hope to educate and share the knowledge I've had passed onto me.
Looking forward to meeting you onboard soon.