Cruise the small islands of the Indian Ocean
Sail across the vast expanses of the Indian Ocean through Sri Lanka, the Maldives, Seychelles and arrive at the legendary isles off Africa's eastern seaboard: Madagascar, Reunion, Mauritius and Zanzibar. Stroll through ancient bazaars, gaze up at giant baobab trees, sample Creole cuisine and explore pristine marine ecosystems at remote atolls. Accompanied by an expert expedition team, there is no better way to tour these far-flung lands.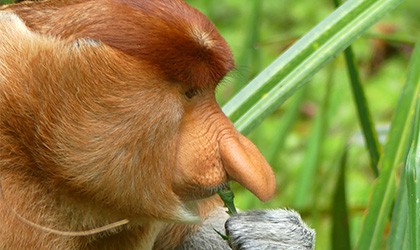 To South Sulawesi & Borneo for Christmas, Broome to Singapore
13 – 30 Dec 2022, Coral Geographer
"Today we had an early start for our much-anticipated visit to Tanjung Puting National Park, Kalimantan. Upon arrival at the Sekoyner River we transferred to wooden 'klotok' boats before cruising upriver spotting wild orangutans, orangutan nests, proboscis monkeys, kingfishers and other birdlife."
Posts from our Indian Ocean Voyages
Coral Geographer Explores The Indian Ocean
The newest addition to our fleet, Coral Geographer sailed all the way to the edge of Africa. With a maximum of 120 guests, Coral Geographer is built for tropical expedition cruising with open deck spaces, outdoor dining and a fleet of capable tender vessels to get you ashore – whether it is the rarely visited atolls of the Maldives or beachcombing at 'the world's most beautiful beach' at La Digue.
Encounter exotic islands
The Indian Ocean and her islands have always held mystique and intrigue among sailors. Male is the capital of the Maldives and its second largest island, covered by shrubs and palms. Home to the ruins of a fort which remain a mystery, Hithadho originates from Buddhist settlement dating back to the 5th century. A UNESCO World Heritage site, the island of Mozambique is home to 16th century architectural features with a culmination of Portuguese, Indian and Arab influences. Originally formed by the effects of volcanic activity, the island of Nosy Be is covered in lush vegetation and features many craters. Ile Alphonse is part of the outer islands of the Seychelles, at the heart of the Indian Ocean, 400 kilometres south-west of Mahe and seven degrees south of the Equator.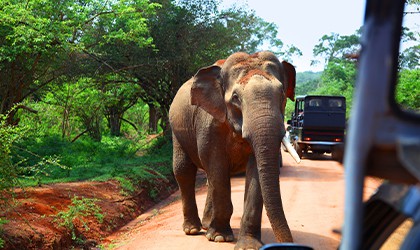 Behind the Scenes: How an International Expedition is Brought to Life
Have you ever wondered how our team create a new voyage from start to finish? We sat down to chat with Casimah Khalik, one of our experienced Product Development Managers, to get some insight into the process of creating a brand-new itinerary, namely, our Small Islands of the Indian Ocean voyage 'Island Traditions to the Edge of…
Read More