This 10-night hiking-themed itinerary takes you to explore the remote coastlines of Tasmania's east, and the iconic treks of the region. Guests will enjoy a variety of shore excursions, with both challenging and less strenuous walks on offer. The imposing cliffs, sandy beaches and sapphire waters of the rugged coast of Tasmania offer an experience of spectacular beauty. Guided by experienced bush-walkers, explore breathtaking coastal hikes along with insights into the region's unique ecosystem. Some of the hikes include Mount Beattie, Mount Milner, Fluted Cape Walkway, Cape Hauy, Wineglass Bay Lookout, and Bishop and Clerk. After the day's exertions, retire to Coral Discoverer's panoramic Xplorer bar and recharge with a Tasmanian single malt or two.
Spend two full days exploring Port Davey and Bathurst Harbour, with kayaking, bird-watching, and hiking revealing the secrets of this stunning wilderness
Explore the beautiful Freycinet National Park: stroll the sweeping white sand of Wineglass Bay and hike to the lookout for a spectacular view
Visit the Noah's Ark of Tasmania, Maria Island, and spot wombat, wallabies, endemic birds, and other wildlife
Enjoy a tour at World Heritage-listed Port Arthur to gain a deep insight into the convict history
From the sea, have a breath-taking view of the 300 metre high dolerite columns of the Tasman Peninsula, the highest sea cliffs in the southern hemisphere
Taste Tasmania's remarkable fresh produce, cool-climate wines, and artisanal spirits throughout your expedition and at special wine-tastings and events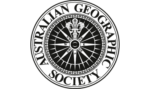 In partnership with Australian Geographic Society, our 18 January 2025 departure will be joined by Danah Leary.