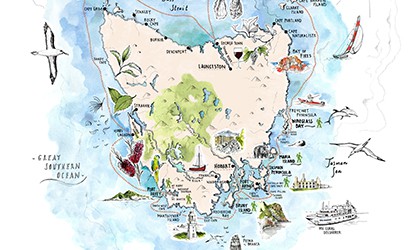 Join us on our full circumnavigation voyage around Tasmania, showcasing the best of the remote parks, islands and harbours of this pristine island at the edge of the world. Highlights include a special Winemaker's Dinner in the Tamar region, hiking through the Strzelecki National Park on Flinders Island, a gourmet lunch and dairy tour on King Island, and two days exploring the rarely-visited world heritage wilderness of Port Davey.
> Departs January & February 2023 & 2024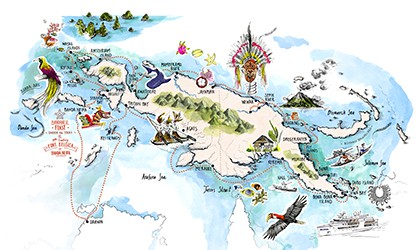 Be one of a special few to join us on our full circumnavigation voyage around New Guinea. This one-off voyage is packed with highlights. Sailing in comfort aboard Coral Adventurer, you will experience many diverse cultures from the Spice Islands to the Sepik River, marvel at untouched landscapes, explore the wonders of Raja Ampat, and be immersed in one of the world's last frontiers.
> Departs 11 January 2024
VIEW ITINERARY & FARES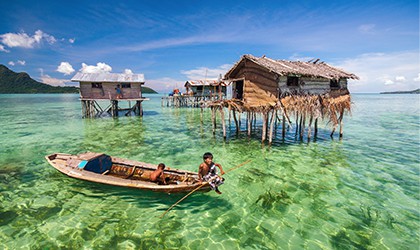 Discover the ancient seafaring kingdom of the Makassans on a circumnavigation of Sulawesi and the eastern coastlines of Borneo. This 20-night expedition aboard Coral Geographer takes in a full coastal exploration of Sulawesi and its fascinating confluence of cultural traditions, natural beauty and unique wildlife. Vibrant marine parks offer world class snorkelling and rainforests are home to rare species of primates and birds.
> Departs 3 April 2024
VIEW ITINERARY & FARES