Expedition Cruises Of Australia's Hidden South Coast
South Australia's islands and gulf waters are some of the best-kept secrets of the Australian coastline. With 5000km of deserted shoreline and more than 300 islands, this region offers a diversity of natural wilderness including spectacular bays, remote islands and stunning sea-cliffs. Best of all, it remains wild and unspoilt. Experience a real sense of adventure and a vast array of wildlife – many of the islands are important sanctuaries for birds, kangaroos, wallabies, seals and sea lions. Along the way, indulge in the tastes of South Australia with fresh local seafood and wines complemented with our traditional warm Australian hospitality.
South Australia Voyage Logs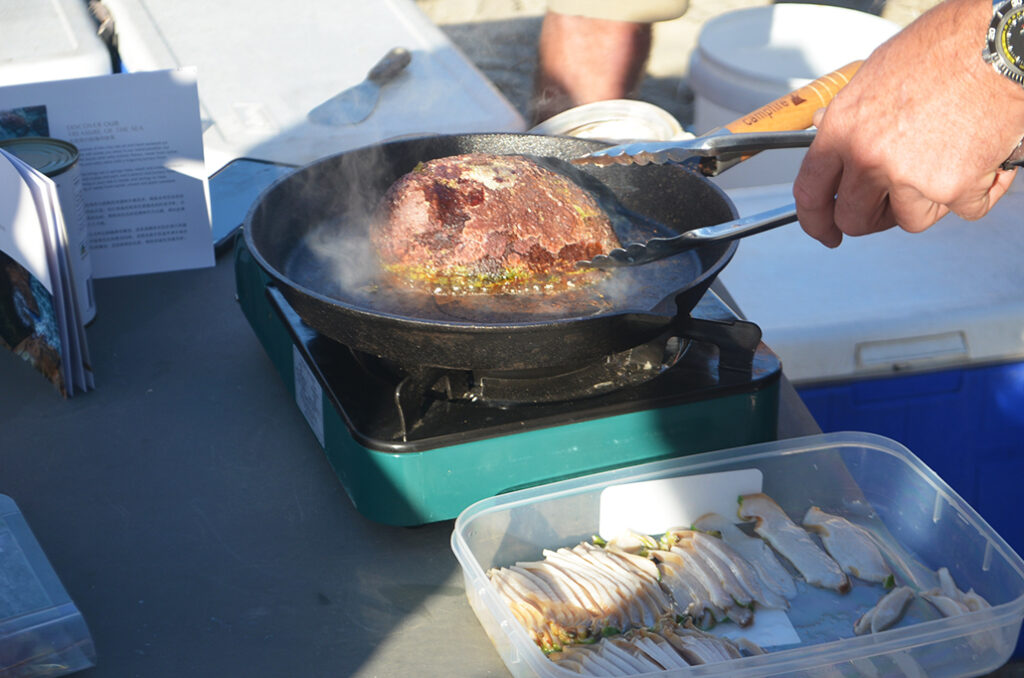 Wild Islands of South Australia
November 2022, Coral Geographer
"The deeply-weathered limestone ridge of Bob's Nose loomed overhead. Our progress was watched by an Osprey mum, ensconced in her nest atop a nearby sea stack. With the Woolford brothers leading the way we made landfall and explored the vivid granite headland." – Guest Lecturer Quentin Chester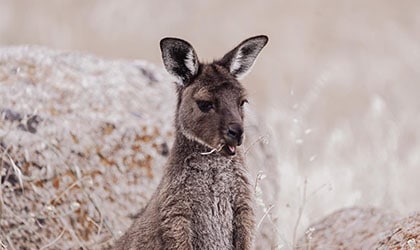 Wild Islands of South Australia
December 2021, Coral Adventurer
"We spent some time in the beautiful paper-bark forest along the edge of the waters and attracted a group of Superb Fairy-wrens who displayed and sang all around us – an excellent opportunity to discuss the intricate mating system of these enigmatic Australian birds. We then took the scenic path along the dune tops to the lookout on the top of the dune rise, with panoramic views of the estuary and Coral Adventurer in the bay."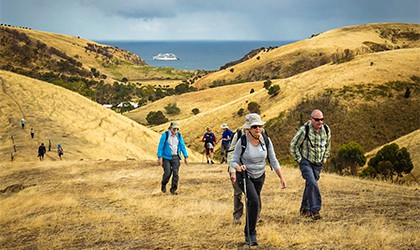 Wild Islands of South Australia
February 2021, Coral Adventurer
"Every Coral Expeditions departure day is exciting but this one was extra-special. After 10 months tied up in Cairns the Coral Adventurer was – at last – back doing what she does best. Not just that, but Coral Expeditions was venturing into South Australian waters for the first time on a voyage to the state's wild islands and remote shores." – Guest Lecturer Quentin Chester
Cruise Expeditions Ships In South Australia
The newest addition to our fleet, Coral Geographer & sistership Coral Adventurer are purpose-designed to access remote wilderness shores such as South Australia's remote islands. These capable and comfortable ships can venture into rugged regions which are inaccessible to large cruise vessels. Boasting more than 1000 square metres of open deck space, our ships afford guests ample opportunity to view the pristine landscapes of South Australia and enables navigation into shallow bays, and disembarkation onto remote islands.
Australia's Southern Coastline For True Explorers
This raw and rugged coastline is dotted with many islands and inlets carved by the Southern Ocean. Visit Kangaroo Island, Flinders Island and the Recherche Archipelago – brimming with human and natural histories and home to wildlife such as rare wallabies, sea lions and numerous bird species. Enjoy coastal walks along nature trails, often ending in ocean views or sweeping white-sand beaches. Hosted by expert guides, learn about the flora, fauna and history of these remote habitats. Along the way, enjoy the tastes of the Southern Coast – fresh regional seafood and hand-selected local wines.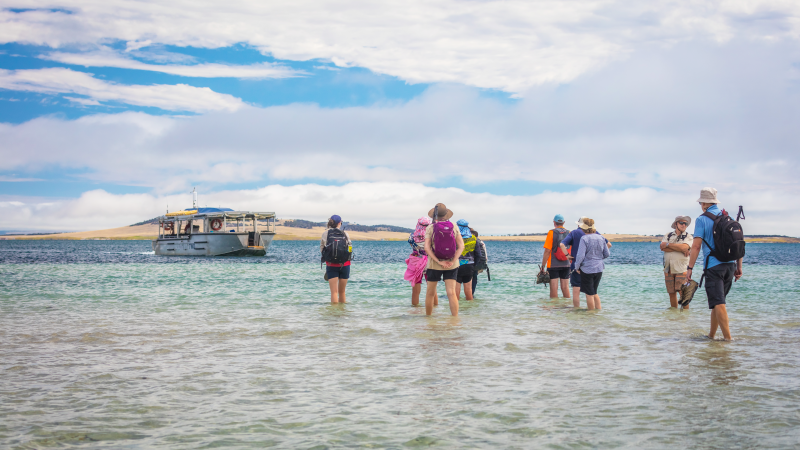 Media Release | New Expedition: Bounty of the Southern Ocean
Coral Expeditions, Australia's pioneering cruise line, announces the release of an inaugural culinary themed itinerary inspired by the bountiful shores of the Southern Ocean between Adelaide and Melbourne.
Read More
Posts from our South Australia voyages