From the 16th century, Makassan trepangers began to venture from their homeland in South Sulawesi. Travelling through the Flores and Savu seas, they arrived at the shores of the Kimberley and Arnhem Land.  On their journeys, Makassans encountered the peoples of northern Australia and left an impact on the cultures that survive to this day.
We invite you to embark on your own journey through the straits of the East Indies to Makassar on this 14-night voyage aboard Coral Geographer. Explore lesser-visited islands home to traditional seafaring traditions and rich cultural practices including at Alor and Torajaland. At Tana Beru, witness ancient traditional Phinisi boat building and visit one of the last traditional subsistence whaling villages at Lamalera. From encountering Komodo Dragons on a walking tour with local rangers to exploring the colourful underwater realm of Takabonarate Marine Park, these voyages are a feast for the senses.
Special Event: Meet the people of Torajaland, high up in the mountains of Sulawesi, and encounter their astonishing cultural traditions and funeral rituals
Explore 17th century Fort Rotterdam in Makassar, which now houses museums and cultural wonders
Walk in the tracks of the endangered Komodo Dragons and spot this iconic monitor lizard in the wild with local guides
Meet the beachside boatbuilders of Tana Beru and admire the skillful construction of Phinisi ships
Explore the turquoise waters and tiny islands of Takabonarate Marine Park
Meet the Abui people of Alor Island and watch the Lego Lego dance in their traditional village
On Padar Island, hike to the summit to enjoy breathtaking panoramic views
Gaze out over the tri-coloured crater lakes of Kelimutu National Park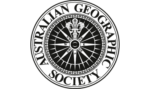 In partnership with Australian Geographic Society, our 23 April 2024 departure will be joined by Liz Ginis.