In partnership with the Cairns Indigenous Art Fair – 10th Anniversary Year, a special 4-night voyage on the Great Barrier Reef will be accompanied by renowned Cape York artist Naomi Hobson. Having exhibited nationally and internationally since 2013, Naomi is well known for her ceramics and paintings exploring identity and her country with a vibrant and individual voice. During the cruise, Naomi will share her story and art practice with guests, as well as hosting workshops in hand-built ceramics.
Our journey will take in historic Cooktown, Lizard Island and the Endeavour and Ribbon Reefs.  This cruise is the perfect option for those guests wanting to spend the maximum amount of time exploring the colourful coral gardens of the northern Great Barrier Reef, as well as gaining insights into the culture, history, and art of Cape York's First People.
Coral Expedition guests are invited to attend the Cairns Indigenous Art Fair which runs from 10 – Sunday 14 July, prior to your cruise. You can enjoy the Opening Night Party, Art Fair, Art Market, Indigenous Fashion Performance and other special events that will immerse you in the amazing Torres Strait and Aboriginal cultures of Far North Queensland. For more information see ciaf.com.au.
Expedition highlights:
Snorkel over colourful coral gardens, stroll golden sandy beaches and wander rainforest trails
Experience the World Heritage-listed reef from our private moorings
Travel with our expert Marine Biologist and celebrated artist Naomi Hobson
Learn the history and culture of the region and have access to the Cairns Indigenous Art Fair
Try hand-built ceramics in onboard workshops led by Naomi Hobson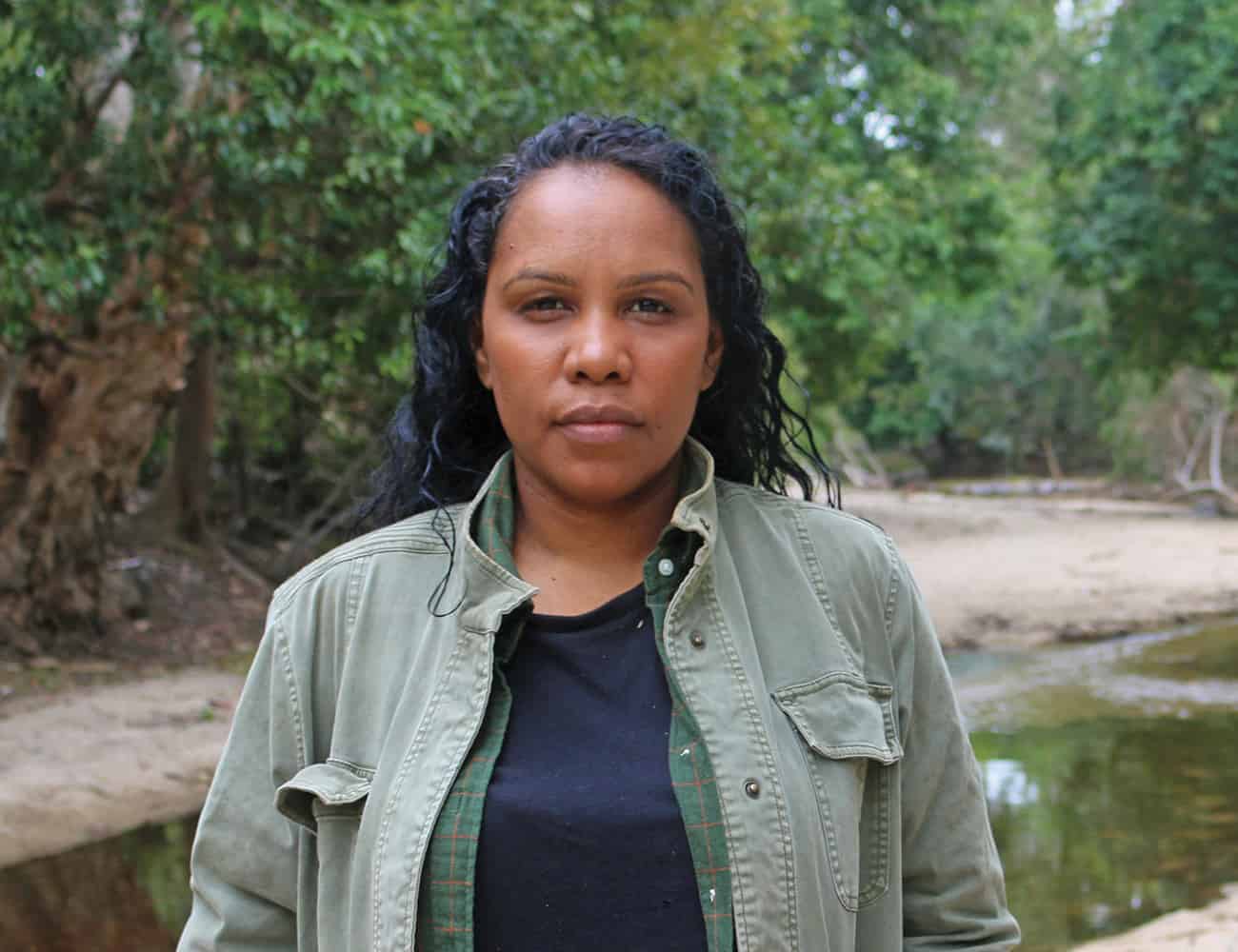 Naomi Hobson
Guest Artist
Coen is my home. My family and country mean everything to me. I paint in my own personal space where I feel most comfortable including my back veranda, in the dry river beds, on the banks of my childhood fishing places as well as at the camp sites that my families have lived and spent time for thousands of years. I will take time to look at the miniature things, the tiny little things that nature hides.
Naomi Hobson is a Visual Artist who resides on the banks of the riverbeds where her grandparents were born. Her colourful abstract compositions act as a link between individuality and a shared identity. Her continual inspiration is the vast traditional lands of her ancestors surrounding the town of Coen in Queensland and her culture. More recently, Naomi is further inspired by the richness of cultural diversity she witnessed first-hand while exploring village life, rural farmlands and the organised urban chaos throughout South East Asia.
Hobson's art work has been acquired by institutions including the National Gallery of Australia, Canberra, National Gallery of Victora, Melbourne, Queensland Art Gallery of Modern Art, Brisbane, and Museum and Art Gallery of the Northern Territory, Darwin. In June 2018, Hobson held her first overseas solo exhibition at Red Dot Gallery, Singapore.