SailSAFE – Our Health & Safety Plan for Guests & Crew
All passengers must follow specific declaration and testing requirements pre-cruise. Please ensure you read our SailSAFE documentation and that you understand our process and requirements.  We have developed specific SailSAFE FAQs to assist you, and our team is available to answer any of your questions.
SailSAFE FAQs SailSAFE PCR Test Guide Download SailSAFE Questionnaire 

About our SailSAFE Plan
As we restart operations and do so safely, we understand the changed environment that the presence of COVID-19 has created. As always, it is our priority to keep our guests and crew safe while travelling with us. We want our guests and crew to have the greatest confidence that their safety and wellbeing have been thoroughly considered.
We have put in place a range of measures and associated protocols to manage our expeditions in a world in which COVID-19 exists. We have partnered with Respond Global, an experienced medical advisory agency, to assist us in developing a prevention and response system that is among the most thorough in the world.
Our plan focuses on prevention, to target a 100% COVID free environment onboard. We implement a three-tiered medical screening protocol and ensure everyone on board has passed through this screening process. This prevention protocol is supported by strict onboard mitigation actions and an approved response plan.
This plan will be supported by our Standard Operation Procedures, developed for each vessel with cruise profile specific requirements. These procedures have enabled us to maintain a high standard of safety and guest comfort for over 35 years – a record we are proud of.
We trust this SailSAFE Plan offers you peace of mind as you plan your explorations of Australia's coastline, and then the world, with Coral Expeditions.
Thank you for your support and we look forward to welcoming you onboard soon.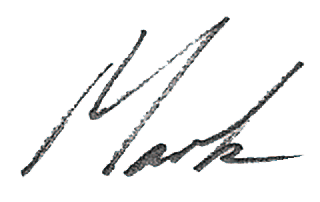 Mark Fifield
Group General Manager – Director

Respond Global provides solutions to health-related emergencies by empowering national and international organisations to deliver an effective, appropriate local response, when needed, supported by field-tested technical expertise. Their focus is on delivering customised programmes.
Respond Global possess a unique blend of public health, disease outbreak, water and sanitation and maritime expertise, recently applied to numerous COVID-19 related response efforts. Respond Global has been actively involved in the COVID-19 response at the national and international levels including managing cruise ship COVID-19 outbreaks and implementing treatment and quarantine plans.
Respond Global are currently working with the world's leading public health experts in advising company boards internationally about how to re-establish their businesses post-COVID-19.