SailSAFE – Our Health & Safety Plan for Guests & Crew
As we prepare to restart operations and do so safely, we understand the changed environment that the presence of COVID-19 has created. As always, it is our priority to keep our guests and crew safe while travelling with us. Not only that, but we want our guests and crew to have the greatest confidence that their safety and wellbeing have been thoroughly considered.
To this end, we have put in place a range of measures and associated protocols to manage our expeditions in a world in which COVID-19 exists. We have partnered with Respond Global, an experienced medical advisory agency, to assist us in developing a prevention and response system that is among the most thorough in the world.
Our plan focuses on prevention, to target a 100% COVID free environment when we set sail. We will implement a three-tiered medical screening protocol which includes testing for COVID-19, and will ensure that everyone on board will have passed through this screening process. This prevention protocol will be supported by strict onboard mitigation actions and an approved response plan.
This plan will be supported by our Standard Operation Procedures, developed for each vessel with cruise profile specific requirements. These procedures have enabled us to maintain a high standard of safety and guest comfort for over 35 years – a record we are proud of.
We trust this SailSAFE Plan offers you peace of mind as you plan your explorations of Australia's coastline, and then the world, with Coral Expeditions.
Thank you for your support and we look forward to welcoming you onboard soon.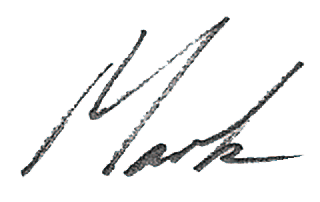 Mark Fifield
Group General Manager – Director

Respond Global provides solutions to health-related emergencies by empowering national and international organisations to deliver an effective, appropriate local response, when needed, supported by field-tested technical expertise. Their focus is on delivering customised programmes.
Respond Global possess a unique blend of public health, disease outbreak, water and sanitation and maritime expertise, recently applied to numerous COVID-19 related response efforts. Respond Global has been actively involved in the COVID-19 response at the national and international levels including managing cruise ship COVID-19 outbreaks and implementing treatment and quarantine plans.
Respond Global are currently working with the world's leading public health experts in advising company boards internationally about how to re-establish their businesses post-COVID-19.
Resumption Of Itineraries
In light of COVID-19 restrictions, we suspended all expeditions until 31 July, 2020.  We stand ready to embark on voyages at some time after this, subject to prevailing government regulations and health considerations.
DETAILS ON FLEXIBLE BOOKING OPTIONS:
Complimentary Deposit Protection* will be offered to all new bookings made from 12 March 2020 until 30 September. In the event that you are unable to travel on your originally booked cruise, due to Covid-19 related restrictions, you will be able to transfer your deposit to another future cruise.
*Terms & Conditions apply to Deferral and rebooking policies. Deferrals and rebookings are subject to availability. 
If you'd like additional information please do not hesitate to contact us directly on 1800 079 545 or email explore@coralexpeditions.com, or reach out to your travel agent.
IF YOU ARE BOOKED TO TRAVEL BEFORE 31 JULY 2020
In line with our published Covid-19 policy and our ticket conditions, you will be issued with a 100% credit for the value of your cash payment to us which may be used on any available itinerary with Coral Expeditions in the future (subject to availability). You do not need to contact us for this credit; we will email you a credit voucher to the amount of your paid bookings with us to date. If your booking was made via a travel agent, please await their contact as we communicate directly with them. We will waive any rebooking fees or future price increases. We will not issue refunds for pricing differences in 2021.
IF YOU ARE BOOKED TO TRAVEL AFTER 31 JULY 2020
All voyages are currently planned to proceed as scheduled and we advise to hold your current bookings in place. We are monitoring the situation closely. Guests travelling post 31 July 2020 who are seeking to defer due to personal concerns can activate their Deposit Protection Plan or alternately opt to pay a change fee as is the case with our usual terms and conditions.
Guests who have made final payments will be eligible for a 100% future cruise credit for travel which may be used on any available itinerary with Coral Expeditions in the future (subject to availability). Guests who do not make final payments will be subject to the usual terms and conditions of travel. Any guests who pay a change fee and then are subsequently affected by future cancelled sailings will be credited this fee to their reservation.
In early June we will republish our Kimberley sailing and rates schedule for 2021 and 2022.  You will receive an email at that time for you to nominate selected dates to rebook your cruise; no action is required from you until then. You may contact our reservations team at explore@coralexpeditions.com to reschedule your travel at this time.