Trade News Update: Sales Team expansion sets scene of growth in 2022
Coral Expeditions is pleased to announce the appointment of new key roles within the Sales and Distribution team as we expand our commercial group. Having successfully continued our operations and also having introduced a newly built vessel Coral Geographer through the challenges of the pandemic over the past 24 months, the company is extremely confident of the future. We expect a swift return to normal operations from April 2022 and see a clear pathway for the return to international sailings for 2023. We welcome the following new roles and appointments to the team.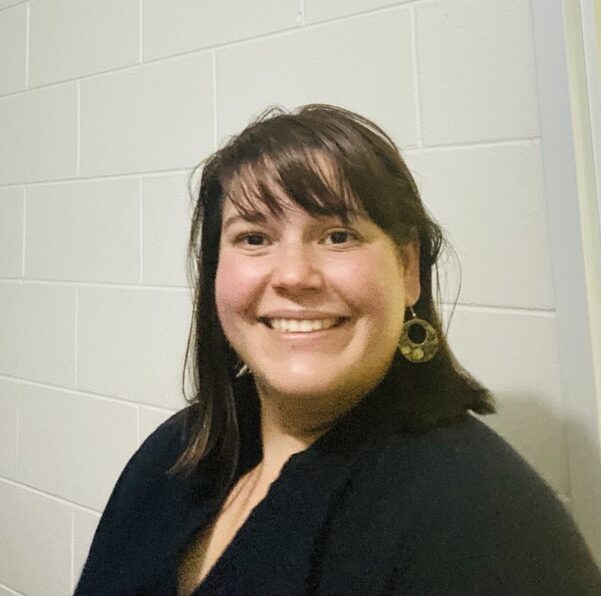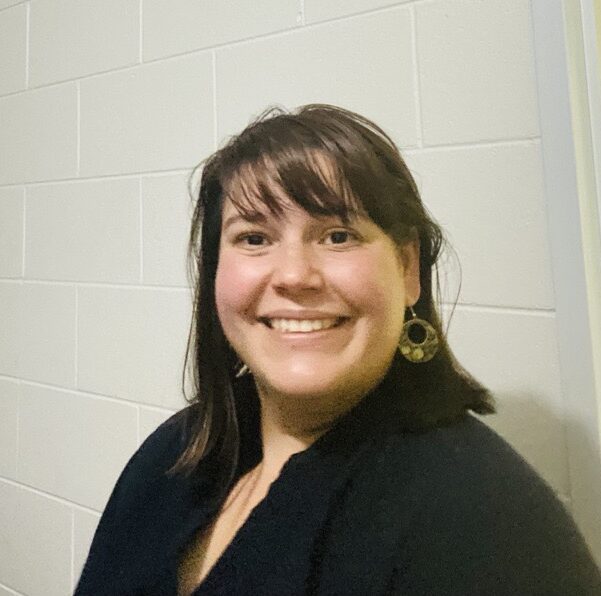 Peggy Irving – Sales and Distribution Manager ANZ
We are thrilled to announce the internal promotion of Peggy Irving to the key leadership role of Sales and Distribution Manager, ANZ. Now in her 7th year with Coral Expeditions, Peggy has a true passion and deep knowledge for our brand, our guests and our travel partners having previously held roles as Reservations Manager and more recently as Manager, Commercial Projects. In this role Peggy will oversee the domestic sales team, travel industry partnerships, new business development opportunities and lead the reservations and customer service teams. Peggy will commence in this role from Monday 14th February 2022.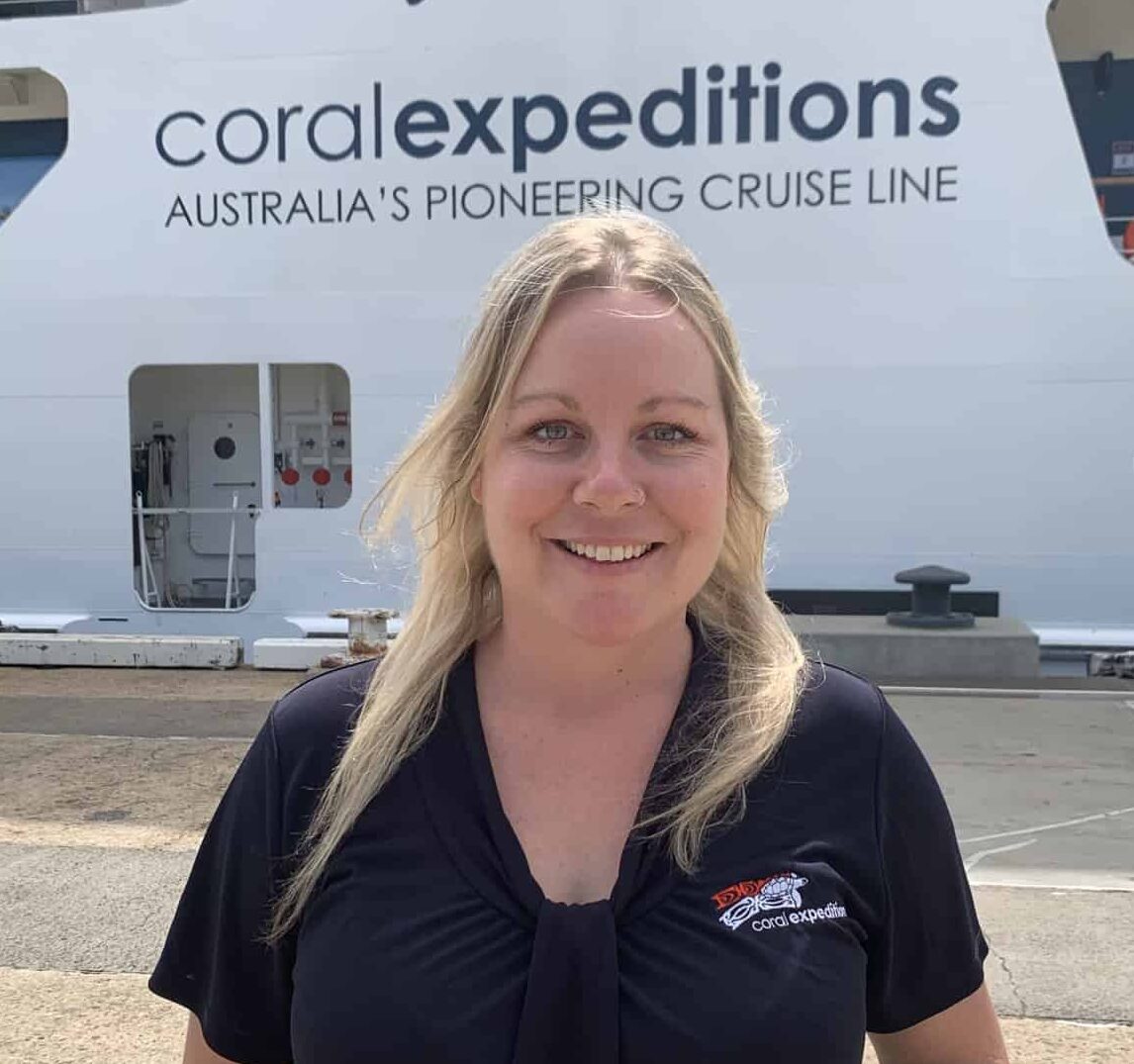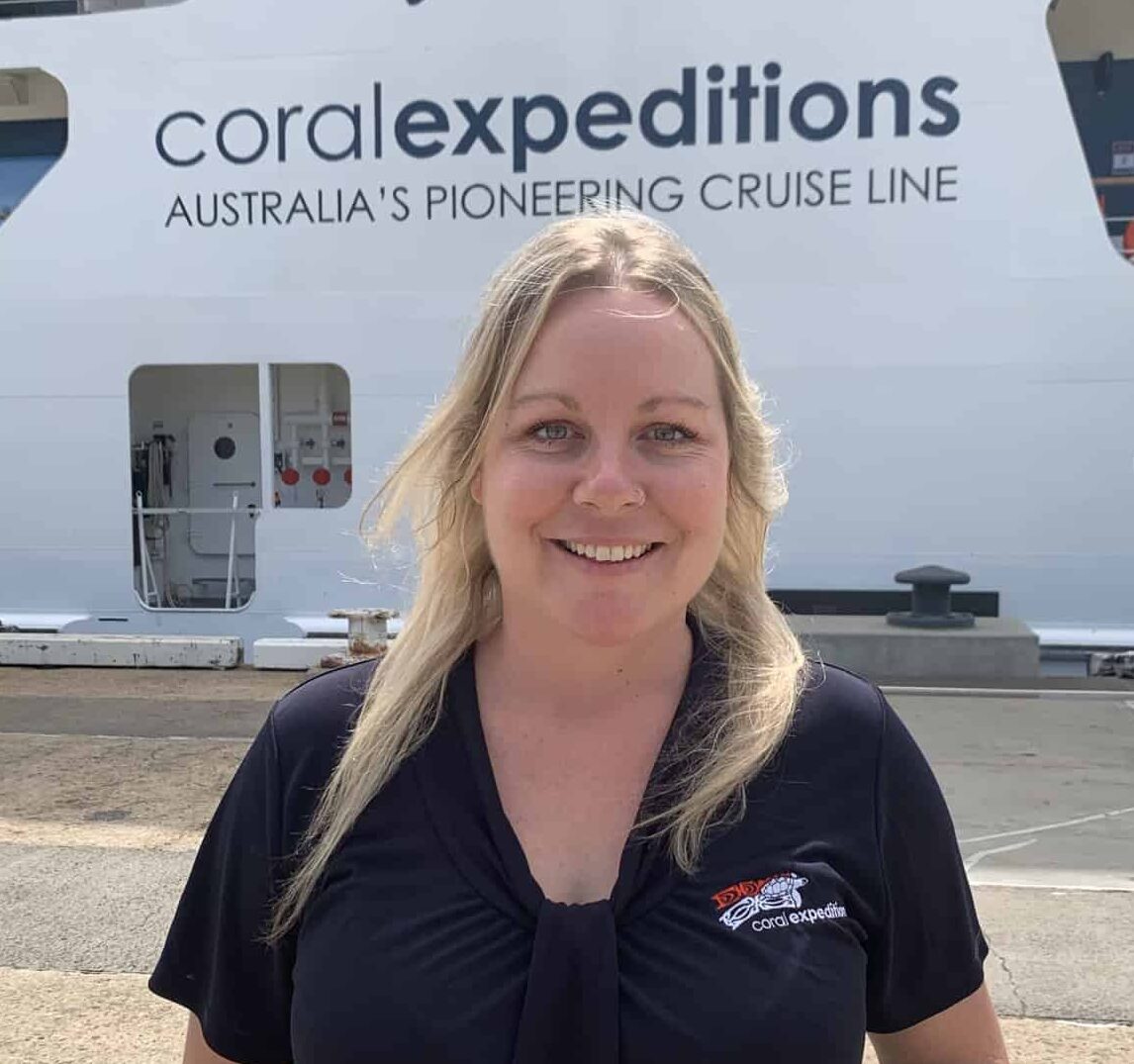 Diane Templeton – Inside Sales Executive
We welcome new team member Diane Templeton to the Coral Expeditions family in the newly established role of Inside Sales Executive. In this role, Diane's focus will be to build partnership opportunities and relationships with online travel partners, develop and manage the trade partner tools and resources and to support our onboard sales function across the fleet. She will also play a key role in coordinating information and events for our Xplorers Club past passenger community. Diane has recent experience with nature-based expedition product, a background in marine tourism sales and marketing, and film production.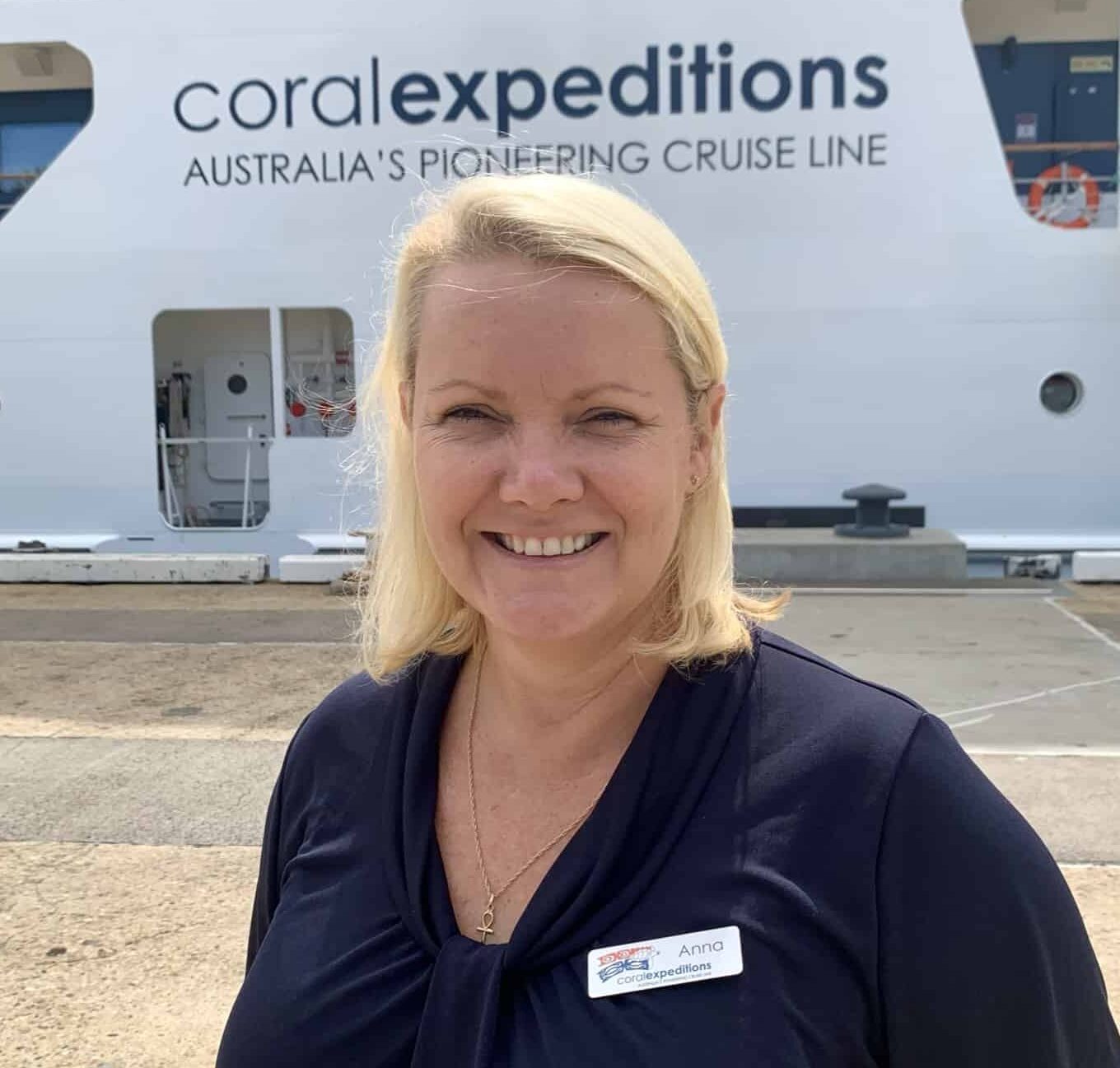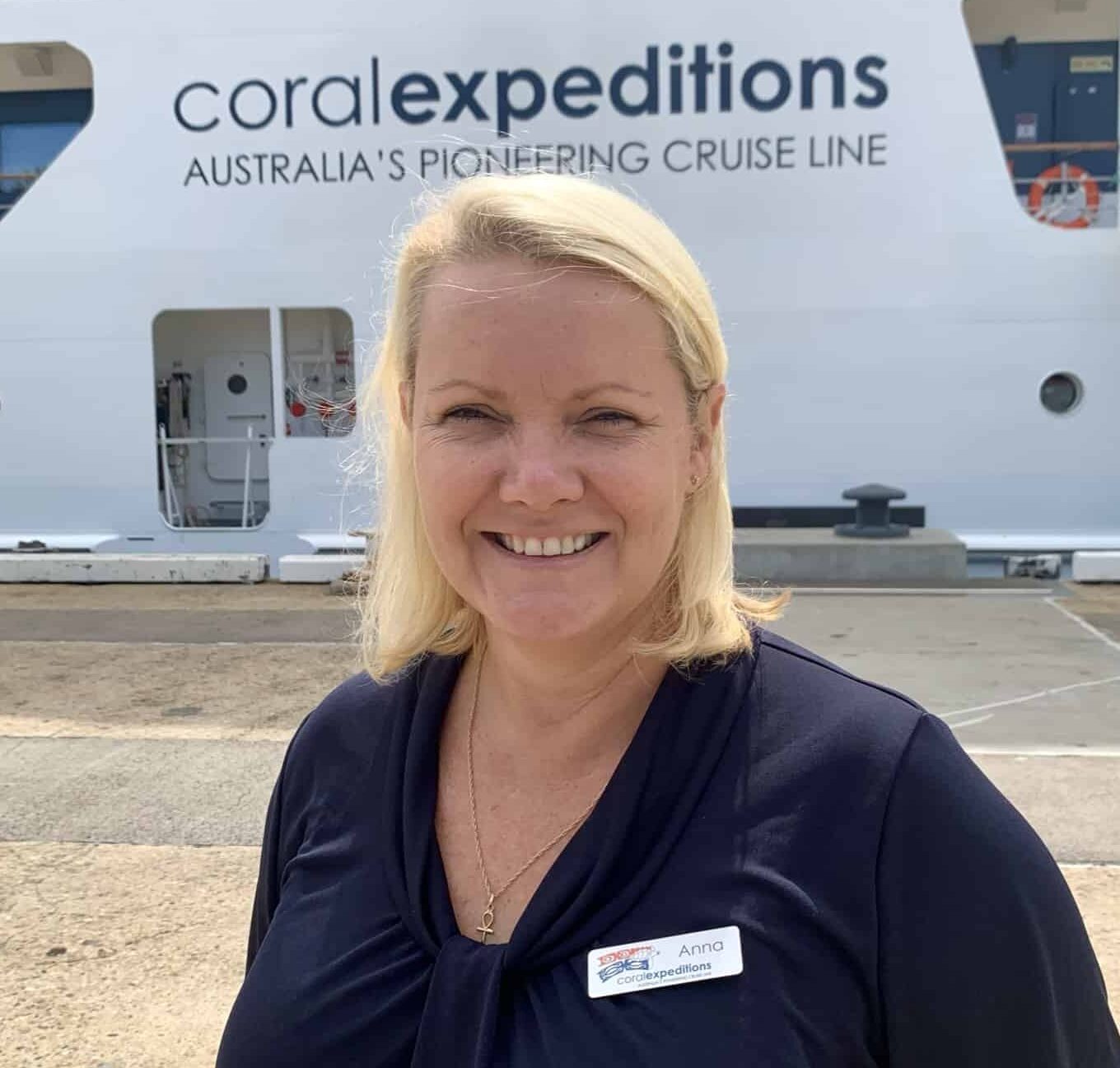 Anna Powell – Sales Executive – Domestic
We welcome new team member Anna Powell to the role of Sales Executive. In this role, Anna will work closely with key retail and wholesale travel partners in areas of product training, contracting, and forging new business development opportunities for the domestic market. Operating from a home-based office in Queensland's Sunshine Coast, Anna brings a love for expedition travel and cruising and a wealth of experience in tourism and travel including roles in travel management, hotel and tourism attractions operations.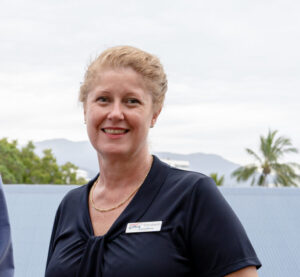 Elizabeth Webb – International Sales Manager, Groups & Charters
Elizabeth continues in her current role as manager of international sales and distribution with responsibilities broadened over the past years also work on charter and group series business. With international borders poised to re-open and with travel across borders likely to improve over the next 12 months, Liz will work with key expedition travel specialists from our focus markets of the UK,  North America and Western Europe.
Please join us in congratulating Peggy, Diane and Anna on their appointments. These roles will be important to support our valued travel trade partners as we emerge from the challenges of the pandemic.
We also bid a fond farewell and pass on our sincere thanks to Liz Sawers who has decided to explore new opportunities in 2022 after 3 years with Coral Expeditions. Liz's passion for assisting travel industry partners has been greatly appreciated during her time with Coral Expeditions.
Now in our fourth decade as the pioneer of expedition cruising in Australia, Coral Expeditions continues to lead the way in the delivery of premium authentic nature-based expeditions to Australia's remote coastal wilderness regions. Since our restart of operations in October 2020, we have operated over 100 successful voyages including the Kimberley, Great Barrier Reef, Tasmania and Cape York and Arnhem land. We have also forged new itineraries in the Wild Islands of South Australia and the Abrolhos and Coral Coast of Western Australia.
With our new modern fleet of 3 purpose-built expedition ships and our Australian expertise, we are excited to be broadening our operations with a return to international sailing planned for late 2022.
We look forward to continuing our close relationships with our travel industry partners and the opportunity to explore new opportunities in the years ahead.