Cairns Indigenous Art Fair (CIAF)
Queensland's quintessential celebration of Aboriginal and Torres Strait Islander art
Coral Expeditions has proudly sponsored the Cairns Indigenous Art Fair for the last 6 years, and are committed to continuing in 2023 and beyond as a major partner of the CIAF 'Collectors and Curators' program. The festival is one of the highlights of North Queensland's event calendar and is a true 'coming together' of the communities and cultures of the north.
Our partnership with CIAF has introduced us to wonderful artists and communities from the Northern Australian region and we have greatly valued these connections through which we have purchased many artworks that are proudly on permanent display onboard our fleet. This event inspires us and our guests in line with our cultural content and themed voyages.
We hope to see you there!
CIAF 2023: #CIAF2023 | 13-16 July | ciaf.com.au
Join Coral Expeditions on a small ship adventure to explore the remote coastlines to the tip of Cape York and the mysterious Torres Strait Islands & Arnhem Land. Enjoy a personal encounter with the nature, art and culture of the region, with expert guidance and warm Australian hospitality.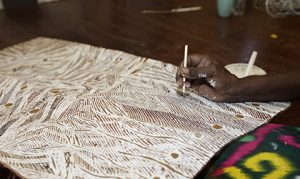 CAPE YORK & ARNHEM LAND – ART THEMED | DARWIN TO CAIRNS | 11 NIGHTS
Spend 11 nights exploring the remote coastline of Cape York & Arnhem Land, focusing on the renowned Indigenous art centres located throughout this region. This themed expedition will be curated by a traditional artist whose expertise will provide an in-depth, immersive experience in these culturally rich areas. There will be hosted art classes onboard, giving you the opportunity to create your own unique pieces.
Departs October 2023 & 2024
VIEW ITINERARY & FARES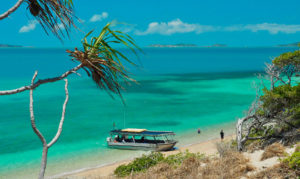 TORRES STRAIT & CAPE YORK | DEPARTS CAIRNS & HORN ISLAND | 10 NIGHTS
With almost 300 islands dotted across the narrow stretch of water between Cape York and Papua New Guinea, the people of the Torres Strait Islands have a distinct and vibrant culture. An expedition by small ship is the ideal way to access these remote regions and guests will be rewarded with the chances to meet these island communities and share their culture in a low impact and sustainable environment. With decades of experience and a deep respect for the communities of the region, Coral Expeditions will facilitate an enriching journey with shore excursions accompanied and hosted by local elders who will share the customs and stories of this ancient country.
Departs October 2024
View Itinerary & Fares