In a world where travel has become increasingly accessible, it is rare to find destinations that remain untouched by travellers. However, tucked away in the vast expanse of the Pacific Ocean lie many small islands overlooked by tourist brochures. These islands have developed in their own iconoclastic way, with their unique histories, sub-cultures and geologies shaped by the ocean.
Naturally, Coral Expeditions is going there!
Join us on our inaugural expeditions to the small islands of Japan and The Philippines in October 2023. Trace history as we explore sites that lie in the wake of war, from Tinian and Torishima to Iwo Jima. Sail to the small islands of the Japanese Ryukyu, Ogasawara, and Izu archipelagos, most of which remain untouched by Western travellers. Discover remote island life at traditional fishing villages and experience authentic encounters with local people, culture, and nature.  Swim, snorkel and dive the aquamarine waters of the Northern Mariana Islands and visit UNESCO World Heritage sites. Experience Awa or "fool's dance" which dates back 400 years at Tokujima and visit Osaka, the food capital of Japan. Be among the first overseas tourists to set foot on the remote Ryukyu Island and view a 25m tall giant cedar tree estimated to be up to 7,200 years old. Witness the natural beauty of Palaui Island National Park and its historic Cabo Engano lighthouse and cruise the Loboc River with traditional song and dance entertainment.
This is Japan and The Philippines most visitors have never seen.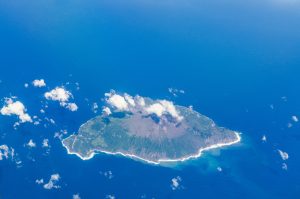 Location Highlight: Mikurajima, Japan
The coast of Miyakejima is largely formed by lava cooling which has created interesting geo-spots over time. Megane Rock (spectacle rock) is one such result, formed by two enormous arches lined together which have eroded over time to create a formation resembling a pair of spectacles. This unique volcanic landscape is home to flora and fauna that thrive in this challenging terrain. The island is famous for its bird watching opportunities with sightings of the Izu Island thrush – a designated natural treasure. Walk along the volcanic trails and explore the landscape while encountering wildlife at this extraordinary destination.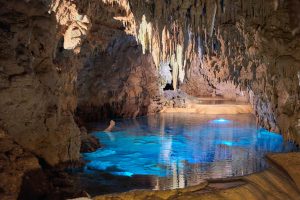 Location Highlight: Okinoerabujima, Japan
The 'island of flowers and limestone caves' is a beautiful and peaceful island. Over 300 limestone caves can be found here, where you can discover the natural beauty and mysteries which have spawned many of the legends surrounding these natural treasures. Venture into Shoryudo Cave and be surrounded by twinkling stalactites and stalagmites. Spot abundant marine life alongside numerous species of coral while swimming, snorkelling, and diving in the island's pristine waters.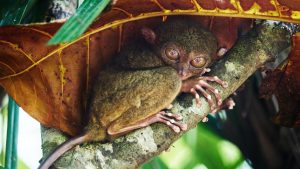 Location Highlight: Bohol, Philippines
Board a riverboat for a leisurely cruise along the picturesque Loboc River while enjoying a buffet-style lunch of local delicacies accompanied by local musicians. Moor up against a floating platform where women and children dressed in traditional costumes perform a lively song and dance performance where you are welcome to join in. Visit the Tarsiers Conservatory to see the world's smallest primate which are little bigger than a mango and are considered a near-threatened species.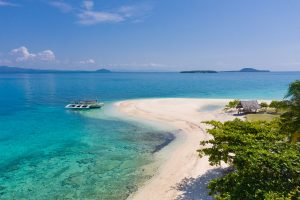 Location Highlight: Cuatro Islas, Philippines
Meaning 'four islands' in Spanish, Cuatros Islas is a group of elusive islands, three of which being inhabited and rarely visited by locals and tourists alike. They are an idyllic location for a full day of relaxing and water activities including snorkelling, diving, kayaking and cruising around the tropical paradise by Xplorer.
Explore the Small Islands of Japan and the Philippines expeditions on our website.
Take advantage of a special travel credit offer of $1000 per person in place for selected categories and voyages in 2023 where availability remains.