Hot Cross Buns with Cranberry, Orange, & White Chocolate
Group Executive Chef Barbara Genedics shares her delicious hot cross buns recipe.
Ingredients
makes 12
550 gm Plain flour
80 gm Caster sugar
25 gm Dried yeast
1 ½ tsp Salt
300 ml Lukewarm milk
3 Egg yolks
80 gm Softened butter
2 tsp Cinnamon
2 tsp All spice
2 Tbsp Cocoa powder
1 cup Dried cranberry
1 cup White chocolate buttons (small)
1 Orange, zested
40 gm Melted butter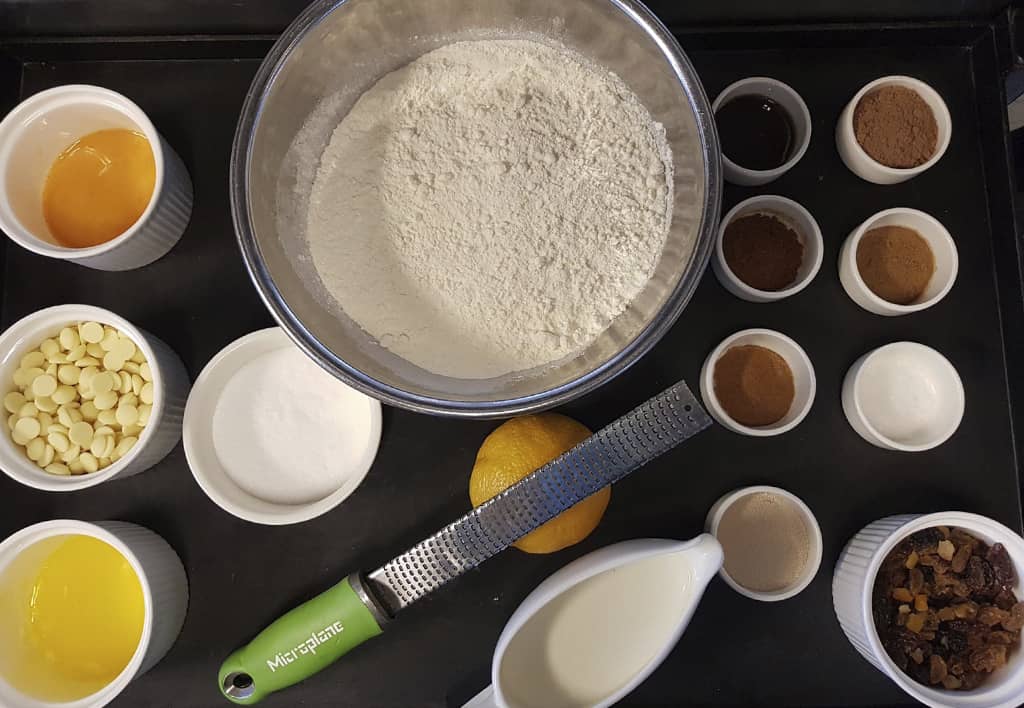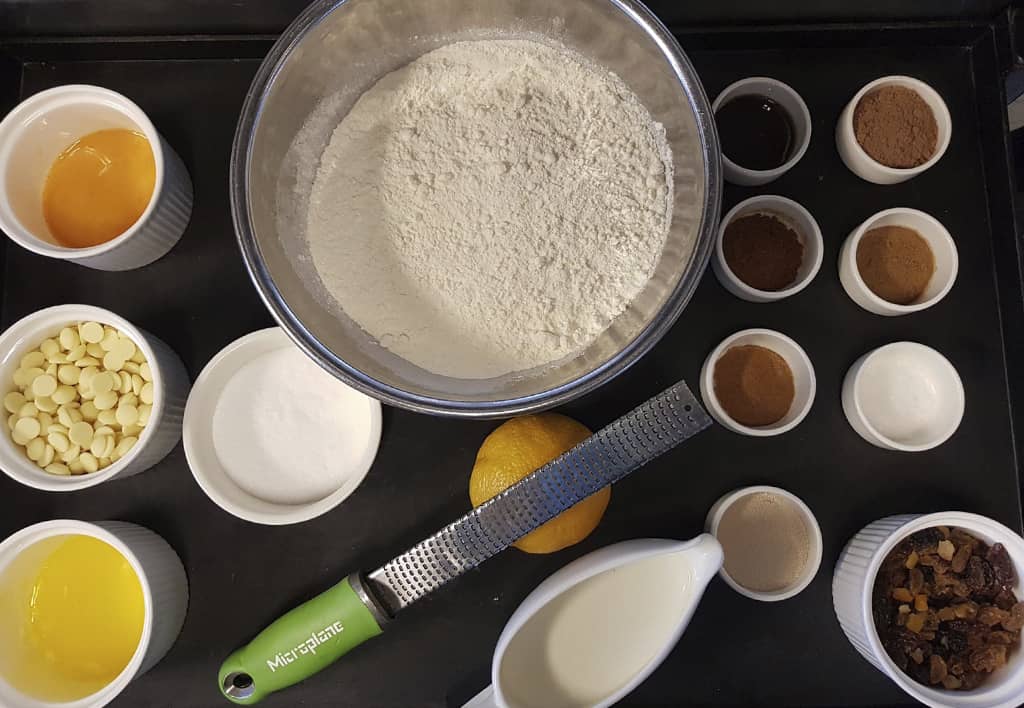 Method:
In an electric mixer, mix flour, sugar, spices, cinnamon, cocoa powder, zest, yeast and salt
Add milk and yolks, beat on low speed, add softened butter all at once to combine
Increase speed to medium and kneed until the dough pulls away from the sides of the bowl (6-8 min)
Turn out to a floured surface and shape to form a ball, place into an oiled mixing bowl, cover with cling wrap, and prove in a warm place, until double in size
Knock back dough, add cranberry and white chocolate, evenly work into the dough, then cut into 50-60 gm portions, and roll each on a lightly floured surface into balls
Place them on a lightly oiled tray, close to each other.
Brush with melted butter, cover with cling film and set aside in a warm area to prove until doubled in size
Preheat oven to 180 C, bake the rolls turning hallway through for 15-20 minutes.
3-4 Minutes before the baking time finishes, put the crosses on top of the bun: Simple mix of water and flour, the trick is ensuring it is the right consistency. Too thin, and it will run everywhere when it's in the oven. Too thick, and you end up with stiff, hard sprigs on the surface of your soft buns!
The lovely shiny finish is a mix of heated apricot jam and a touch of water. Heat mix until smooth then lightly brush onto the surface. Substitute with other jams, or honey, maple syrup, golden syrup.