Guest Lecturer Bia Figueiredo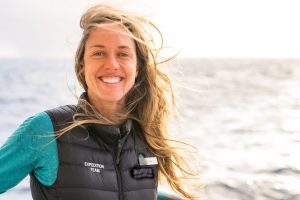 Brazilian by birth, Bia spent most of her life around the coast. The ocean was her happy place! She holds a couple of degrees in Biological and Marine Sciences, but her real passion is conservation.
From the lush forests in the Amazon to the icy waters of Antarctica, she worked for GOs and NGOs on projects focused on the protection and integrity of aquatic environments and wildlife worldwide. Today, she calls Australia her home and her work of choice is to explore remote areas and share facts and stories on the wonders that this beautiful planet has to offer, inspiring people to reconnect with the natural world and helping keep places wild.
Her down time is also spent in nature, either exploring coastlines, freediving or hiking. Volunteering for marine conservation groups is still present in her everyday life too! She is a water child, nature nerd and very passionate about biodiversity. Sharing little pockets of this beautiful planet is her favourite walk of life !