Directors Club Awardees 2021
In 2016, the team at Coral Expeditions instituted the Director's Club to acknowledge the extraordinary performance of our colleagues. Awardees are nominated by peers within the company who put forward candidates who make the Coral Expeditions experience special for our guests through professional competence, sincere guest service and consideration for fellow employees. This helps our Directors to decide the 10 most deserving candidates. The process is always a heart-warming one – reading aloud genuine comments written by staff in support of their colleagues.
Unfortunately, COVID restrictions have put a dampener on the usual weekend retreat for awardees to spend time with directors however they have received the customary $1000 cash incentive and celebratory bottle of champagne. Instead, this year's winners will enjoy a well-deserved stay with a loved one with an accommodation voucher. Continuing in COVID friendly fashion, the presentation ceremony played out over Zoom as awardees were congratulated by the entire Coral Expeditions team.
We are proud to introduce to you the 2021 Coral Expeditions Director's Club awardees.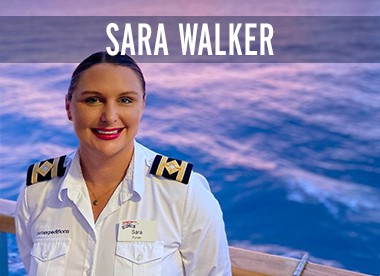 Sara Walker
Chief Purser
Sara began her journey with Coral Expeditions nine years ago. Over the years she has progressed through the roles of Cruise Attendant, Senior Cruise Attendant, Assistant Purser, Purser and now acts in a senior onboard management position as Chief Purser. Read More >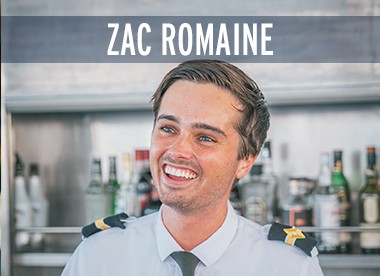 Zac Romaine
Assistant Purser
Zac began working with Coral Expeditions in early 2019 as a Cruise Attendant before moving into the role of Assistant Purser. 'After my first voyage with the company I immediately saw a wonderful opportunity in the hospitality department that I wanted to further progress in my career. Read More >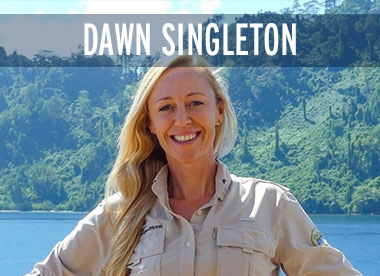 Dawn Singleton
Expedition Leader
Dawn Singleton has been a part of the Coral Expeditions team since 2019. She gained her qualification as a dive instructor at the age of 18 & currently works in the role of Expedition Leader on our voyages. Dawn credits growing up in a rural area right by the beach for her career trajectory, saying it 'led me to have that wanderlust' unique to expedition cruising. Read More >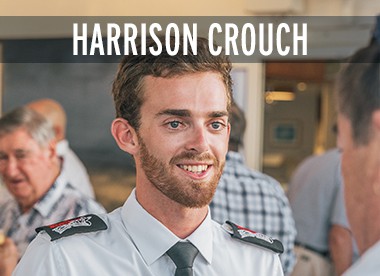 Harrison Crouch
Bosun
Harrison joined the Coral Expeditions team on Christmas eve of 2018, then working as a General Purpose Hand, now in the role of Bosun. 'As a kid I loved going to the beach and being on the ocean and thought this would be a suited career to be able to continue this love for it whilst making a lifestyle out of it. Read More >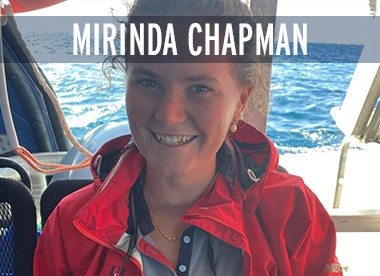 MIRINDA CHAPMAN
General Purpose Hand Trainee
Mirinda has been working with Coral Expeditions for three years, first as a Cruise Attendant, and currently in the role of General Purpose Hand Trainee. Read More >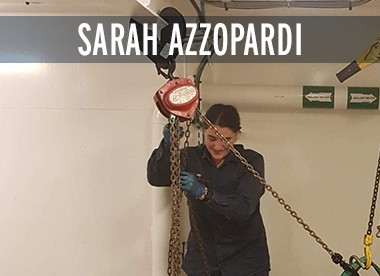 SARAH AZZOPARDI
Second Engineer
Sarah began her journey with Coral Expeditions three years ago. In the role of Second Engineer on Coral Discoverer, Sarah's day to day responsibilities include preventative maintenance and minor engine services. Read More >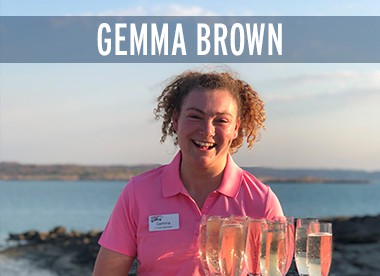 GEMMA BROWN
Cruise Attendant
Hailing from a small country town in Western Australia, Gemma made the move to working on the open seas beginning her role as Cruise Attendant in early 2020. 'I am now a senior cruise attendant on Coral Adventurer. I feel I can confidently lead the Cruise Attendant team. Read More >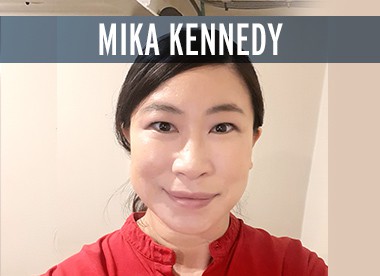 MIKA KENNEDY
Financial Accountant
Mika joined the Coral Expeditions team as a Financial Accountant in early 2019. 'Working for Coral Expeditions as an accountant isn't just a traditional accounting role working with numbers and reporting'. Read More >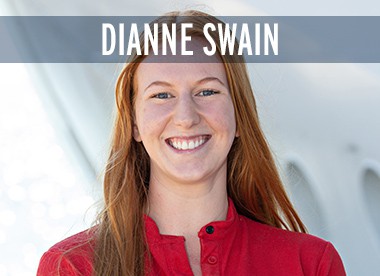 DIANNE SWAIN
Digital Marketing Executive
Di works as part of the marketing team as the Digital Marketing Executive. Since 2018, Di has been Coral Expedition's social media leader responsible for the digital communication assets of the company including website management and search engine marketing. Read More >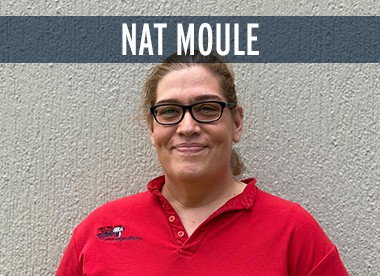 NAT MOULE
Reservations Service Consultant
Nat has been a part of the Coral Expeditions Reservations Service Team for two and a half years. In her role as Service Executive, Nat spends her time in the office looking after manifests, SailSAFE, cruise documentation and communicating with guests to ensure we have all additional information to make for a smooth and enjoyable voyage. Read More >