Creating our Tasmanian Culinary Experiences
with Hospitality Operations Manager, Matthew Winter
Approaching its eighth season this coming summer, Coral Expeditions' Tasmanian voyages continue to raise the bar on immersive culinary experiences, thanks in part to newly appointed Hospitality Operations Manager Matthew Winter.
With an emphasis on highlighting Tasmania's diverse flavours, Matt is fostering a supplier community of small-scale, sustainable growers, fishermen, producers, and providores whose products feature on menus during Coral Expeditions Tasmanian voyages.
Learn more about Matt Winter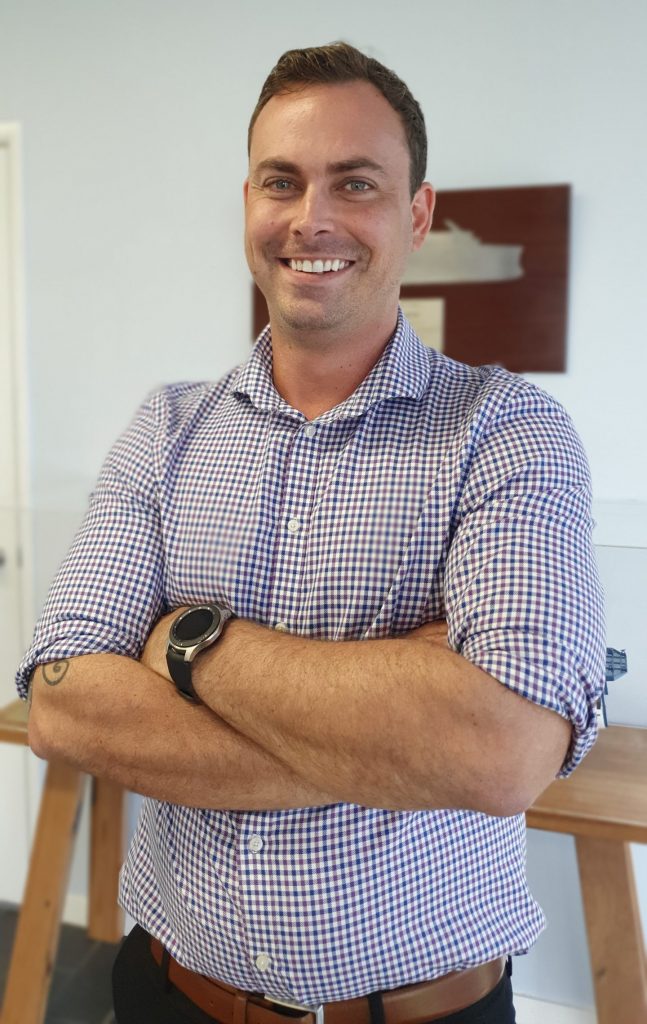 Matt shared an insight into the creation of our refreshed Tasmanian menus and the focus that the Hospitality Team has put on enhancing our Tasmanian expeditions with memorable food and drink experiences.
"At Coral Expeditions our menus focus on seasonal herbs and vegetables, locally caught and harvested seafood and small-farm free-range meat and dairy. We're working with Tasmania's best small-scale producers to source exceptional ingredients that showcase the local terroir and culinary landscape of Tasmania," says Matt.
Known as the Apple Isle owing to its lush, verdant valleys and rolling hills dotted with organic berry farms and apple orchards, Tasmania's farming landscape is influenced by Roaring Forties weather systems. Fertile pastures produce some of the finest dairy products in Australia including award-winning cheeses. The Tasman Sea and Southern Ocean provide an abundance of seafood, whether wild-caught or harvested sustainably. Cellar doors specialise in premium cool climate wines and the Apple Isle is famously home to craft beer, cider and small-batch spirits created by regional tastemakers.
Where is our food from?
Squeezing a wealth of riches into a compact island, Tasmania has many different regions, each with their own microclimate. From the dry East Coast famous for its Pinot Noir & Sauvignon Blanc, to the higher rainfall areas in the north and north west, where herds of beef cattle are nurtured in a rugged wilderness. The cooler areas in the south, such as the Huon Valley, are perfect for growing apples, pears, and berries. Here, Cider Houses produce incredible artisan ciders.
Matt is serious about fresh produce making all the difference. "We are fortunate to have many great supply partners close to Hobart where we source products for Coral Expeditions week to week, including amazing sheep's milk cheeses from Grandvewe, Wild Clover lamb, plus fresh produce and cool climate wines from the fertile Coal Valley just east of Hobart."
"Our local supplier also has access to the best seafood in Tasmania including deep‐sea Blue Eye, stripey trumpeter and southern rock lobster caught off the wild south-west coast, and an abundance of sustainable Tasmanian salmon and ocean trout from the Southern and Western regions."
"It is a joy to celebrate local artisanal produce in our menus and using small-scale suppliers helps to explore Tasmania's culinary landscape. The island's unique environmental characteristics – the soils, microclimates, and farming practices – produce a distinctive character, and I believe tapping into this enhances the experience of our guests onboard."
Why the focus on food?
Matt like to keep it simple when it comes to the experience of eating and drinking. "I'm excited to help Coral Expeditions deliver on its vision of creating meaningful connections between our guests and the tastes and culinary traditions of the places we go.  A great way to understand the world is through the flavours of its food and wine culture and the people that created it."
"My mission in this new role is simply an extension of the approach I've always taken as a Chef: to explore and appreciate fresh produce and create something memorable from it.  Tasmania brings the best produce to the table and from there we strive for true guest satisfaction. As a chef, what drove me was the thanks at the end of a memorable meal."
Tastes of Tasmania Onboard
Our itinerary-inspired menus also champion seasonality. They change depending on what's at its best, considering variations in supplies of fresh produce, herbs, and spices, sustainably harvested seafood, and small farm meat and dairy.
"From tender pasture-fed meat to succulent seafood, there's a distinctly Tasmanian accent to our menus and beverage selection. In fact, most of the ingredients we use are sourced locally from specially selected suppliers, including our rather special wine list. Our chefs in the galley bring these together to craft exceptional meals, while keeping things simple and authentic."
Our Wine list features a new Tasmania curated collection, available only on our Tasmania expedition cruises. With a strong partnership with Riversdale Estate wines in 2022, we feature their superb Roaring 40s collection on all voyages as our house offerings. Aboard each departure, you can expect to hear from a food and/or wine specialist, enjoy wine tasting events, matching wines to cuisine, vineyard and farm visits that reflect our Tasmania-specific menus onboard.  Of course, access to a curated list of premium Tasmanian wines, beers, cider, and artisanal spirits is a bonus!
Paddock to Plate Experiences
Punctuating the diverse flavours of Tasmania on 10-night Coastal Wilds and Tasmanian Circumnavigations are shore excursions that feature the tastiest treats of the island state. Guests meet with farm-gate producers and growers whose culinary produce is showcased onboard, providing a first-hand paddock-to-plate experience.
From award-winning local jams packed with seasonal fruits including apricots, cherries, raspberries, and mulberries, to fresh Bruny Island oysters, Cape Grim beef and local native black pepper, seasonal cool climate fruits to sheep's cheese; eat your way through a once-in-a-lifetime adventure with new friends to a remote, rugged, and wild island state.
Read on to learn more about these experiences.
King Island
Windswept, rainy (it has an annual rainfall of over 1000 mm), rugged and attractive; King Island boasts over 145 km of untouched coastline, an estimated 57 offshore wrecks (a legacy of the dangers of trying to pass through Bass Strait in inclement weather), and a wide and unusual variety of seabirds and wildlife.
On our Circumnavigation of Tasmania voyage, guests tour the island with knowledgeable local guides and learn about the island's colourful history and current day industry. They sample a brie at the King Island Dairy tasting room, and enjoy a gourmet lunch, with an opportunity to indulge in King Island scotch steak and locally caught crayfish.
'Meat your Beef'
Self-made farmers, Ana Pimenta and Tom Perry take guests on a personal tour of their 2000-acre property before serving up a farmhouse paddock to plate experience. This experience connects us with farmers, who help us understand where our food comes from, how it is produced and what makes good meat. These cattle are ethically and sustainably raised and 100% pasture-fed, hormone-free, and antibiotic-free. Animal welfare and environmental stewardship are top priorities of this family farm.
King Island Dairy
A cheese tasting at King Island Dairy is truly enjoying one of life's pleasures at its source. The islands' microclimate of mineral rich soils, cool annual temperatures, abundant rainfall, and consistent salt spray results in incredibly lush pastures which the cows graze on to produce a sweet, unusually rich milk. This is crafted into some of Tasmania's most delicious cheeses, and a visit here leaves you with a deep appreciation of how each cheese is created.
TRIP REPORT – DAY 10: KING ISLAND
10 January 2021

Our sea crossing to King Island overnight was calm by Bass Strait standards and shortly before breakfast we could see the low profile of King Island on the horizon. We went ashore at Naracoopa on the eastern side of the island and were greeted by our guides Mat and Moss from King Island Coach Company. Our first stop was the small town of Currie (population about 500). The guests had a stroll along the main street and most visited the coffee shops.

We visited several places including the famous King Island Cheese Factory, Cape Wickham Lighthouse and Meat your Beef Farm. We were absolutely impressed by Ana on the beef farm. She was visiting from Portugal but stayed and married a local Tom and now they have two children. Ana told us the story of how she and her husband started the farm, before taking us to meet her cows. After the introductions, we were welcomed into the farmhouse, where Ana served a local veggie soup, as well as preparing some beef delicacies and local octopus cooked in a traditional Portuguese way.

At our final stop, King Island Cheese factory, we were treated to 6 different cheeses. The favourites were hotly debated before the guests raided the shop. More than a few wheels of cheese ended up aboard today.
Joseph Chromy Signature Experience – Tamar Valley
The Tamar Valley, running north from Launceston, is Tasmania's premier wine region. Aboard our annual Tasmanian circumnavigation voyage, guests spend two days cruising the scenic Tamar River peppered with scenic reserves, historical properties, and notable vineyards. The scenery here is stunning.

A special event of the expedition takes place here, with a vineyard tours, wine tastings, and a banquet at the exquisite cellar door of Josef Chromy Wines. Josef Chromy OAM has been instrumental in the development of the Tasmanian food and wine industry, having owned and developed some of Tasmania's leading. Josef Chromy Wines is the culmination of his experience in the Tamar Valley, and the unique 60 ha vineyard site and location deliver both exquisite table and sparkling wines. Our visit here is a memorable Tasmanian food and wine experience.
TRIP REPORT: DAY 7 – TAMAR RIVER
7 January 2021

During lunch, we cruised up the Tamar River to Rosevears. Tom gave a presentation after lunch on Bass' and Flinders' adventures as they discovered Bass Strait and mapped around Tasmania. In the afternoon we travelled to Josef Chromy Wines for a tasting, followed by a delicious dinner in this beautiful vineyard. The scenery was gorgeous! We all sat for a tasting first – the two favourites were the Chardonnay and the Pinot Gris. Then came dinner which was amazing. This was a wonderful way to finish our first day in the Tamar River.
Bangor Vineyard Shed – Dunalley (Port Arthur)
Bangor is an award-winning family-owned vineyard near Dunalley on the tourist route to the Port Arthur Historic site. The vines here are hand tended, producing premium quality cool climate wines.

Given its location, Tasmania's east coast is naturally famous for its extraordinary seafood. But there is a depth and complexity to this part of Tasmania that extends beyond the coast and is revealed in the huge range of fresh produce and gourmet delicacies grown and crafted by passionate producers throughout the region.

Bangor has a spectacular environment with 5,100 ha of native forests and grassland, 2,100 ha permanent forest reserves and 35 km of coastline. The property is home to many animals and birds, including some of Tasmania's most precious and iconic species.

Perched on a grassy rise flanked by vines, Bangor has a commanding view over Blackman Bay and across to Frederick Henry Bay. At the Bangor Vineyard Shed, on one of Tasmania's most storied rural properties, we enjoy wine and oysters in view of both the vines and the oyster farm.

Expect to taste five award-winning Bangor wines whist sampling fresh local Bruny Island Oysters and cheese in an alfresco indoor/ outdoor setting. Grazing plate are designed to share whilst your sip your wine, with generous wedges of soft cheese and chunks of Pyengana cheddar, topped with quince paste or a sliver of green apple. Rustic mounds of salmon mousse, sliced salami, Spanish jamon, dishes of fruity Sicilian olives and rocket salad with hazelnuts completes the spread.
Grandvewe Cheeses – Woodbridge Tasmania
Who knew sheep could make vodka? Grandvewe are the only organic sheep cheesery in Australia and have even invented five brand new foods!

On our visit to Grandvewe, Australia's only organic sheep cheesery, meet "The Girls" and taste four different Gold Medal-winning cheeses including Primavera and White Pearl. You'll also get a glimpse into the process of cheese-making from paddock to palate.

Founded on the principles of waste reduction and circular economy, this Tasmanian sheep's milk Dairy and Cheesery also happens to be a micro-distillery is making the world's first sheep-whey vodka. The distillery also recycles its leftover gin botanicals as a fragrant coating for their cheeses. Owner Ryan Hartshorn recommends pairing their gin herbalist cheese and sheep's whey gin together, as they each work together to complement the other's flavours.
TRIP REPORT: DAY 14 – WOODBRIDGE
14 Jan 2021

During the night we steamed around from the Port Davey wilderness area and by 4am were anchored in the d'Entrecasteaux Channel near Woodbridge. It was another bright sunny day for a short trip to the Grandvewe Cheesery. We were greeted by the whole family – Diane, Nicole, and Ryan. We began with a taste of their sheep whey cheese, vodka and gin while they shared the Grandvewe story. Many guests stopped by the shop to purchase bottles of their wonderful gin and vodka. After the tasting, we had some time to stroll around the farm and meet the residents, many fat happy sheep and some friendly dogs.

Later at Pepperberry Farm, we were met by Chris who told us his story and took us through his flourishing garden. Pepperberry also holds an annual sculpture competition, and many excellent sculptures can be found along a meandering farm walk.
Wine and Cider – Huon Valley
Tasmania's Huon Valley, the valley that put the apples into the Apple Isle, is home to a booming cider industry and boutique wineries, along with cute country cafes specialising in local produce.

There are no traffic lights here. No McDonald's or chain hotels. You will, however, find wild rivers, orchards, forests, and farmers selling produce from honesty stalls at their farm gates.

At Frank's Cider, third-generation orchardist Frank Clark uses fruits harvested from the trees he planted, including apples, pears, raspberries, and cherries. In 2014, the Clark family opened the doors to Frank's Ciderhouse and Café where you can taste and purchase the ciders and learn about the history of apple growing in Franklin and the Huon Valley.

Toast the sunset in the evening with a beverage from our onboard bar. Our wine list has been crafted by Tasmanian wine aficionado and purser, Arron Shaw. Our all-Tasmanian wine lists includes elegant cool climate wines such as Pinot Noir, sparkling wines, Riesling, Chardonnay, Sauvignon Blanc, Cabernet Sauvignon and Pinot Gris.

Take a flavour-filled journey around Tasmania's coastline, on a journey that brings together the island's remarkable heritage, nature, and wildlife with its delicious produce and flavours. Find out more about our 2022 expedition.